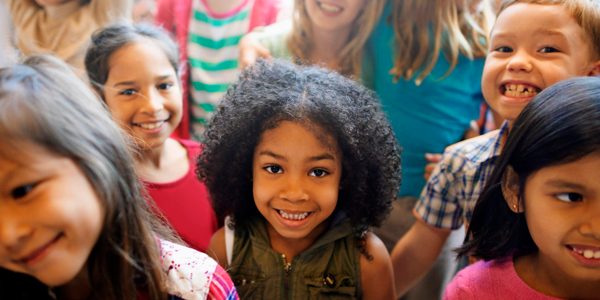 You are here
Job Seekers, Welcome to NAEYC Early Childhood Career Center
Use this area to filter your search results. Each filter option allows for multiple selections.
Details
Posted: 16-May-22
Location: Salem, Oregon
Type: Full Time
Required Education: 4 Year Degree
Salary: $57,508 - $96,240 per year
Categories:
Other
Salary Details:
Placement on the Willamette ESD licensed salary schedule, $57,508 - $96,240, will be commensurate with applicant's qualifications, relevant training, experience, and prorated according to start date. Salary and benefits shown are based upon full-time employment (1.0 FTE) for the entire school year contract period. Willamette ESD supports payment for health, dental and vision insurance premiums for eligible employees. Employer-paid PERS, holidays, sick leave, and personal days are also provided to eligible employees.
Willamette Education Service District is accepting applications for a full-time (40 hours per week) Detention Teacher position; bilingual Spanish preferred. Successful candidate will work as a member of the Juvenile Detention Center - Mill Creek Academy which is part of the School Improvement Services Department, and will follow a 225-day calendar. This position will be based at the Juvenile Detention Center in Salem, OR and will begin as soon as possible upon conclusion of the selection process.
To view the job description or apply, click here. 
To view the job requirements or apply, click here.
About Willamette Education Service District
The Willamette ESD is a multi-faceted agency with a workforce of over 400 highly skilled and caring professionals. Our agency is a student-centered organization serving 21 Oregon school districts with a student population of over 81,000 students (K-12). Willamette ESD provides approximately 45 services related to Special Education, Technology, School Improvement and Administrative Services that school districts may purchase from our agency. We also administer numerous grants and contracts to support education in our region and across the state. 98% Satisfaction Seal In a recent survey, 98% of school district respondents were either satisfied or very satisfied with the services they received from our staff. This is the eighth year in a row our service rating was 94% or higher. In addition, 100% of our school districts were either satisfied or very satisfied with our level of customer service. Simply put, our employees do an amazing job of supporting the school districts in our region. Their skills and commitment produce life changing services for the children and students of our community! We are proud of our role in the education community. Our agency missio
...
n is the touchpoint that guides us in all of our endeavors. Our Mission Statement is: Success, Achievement, Together...for All Students. Our mission statement is built on four Core Values agreed upon by WESD staff and our partners. The Core Value concepts are: Integrity - Innovation - Excellence - Partnerships.
Show more
Show less
Connections working at Willamette Education Service District
https://careerforum.naeyc.org/jobs/16824998/detention-teacher
Loading. Please wait.
Powered By