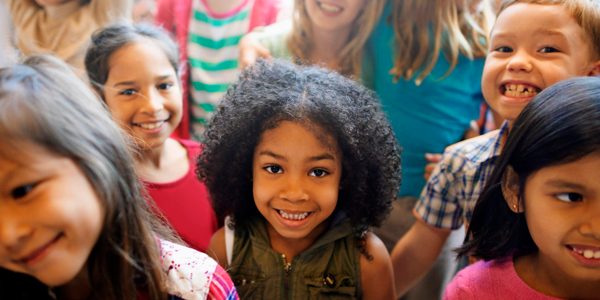 You are here
Job Seekers, Welcome to NAEYC Early Childhood Career Center
Use this area to filter your search results. Each filter option allows for multiple selections.
Carnegie Mellon University
Pittsburgh, Pennsylvania
Director, Cyert Center for Early Education
Carnegie Mellon University
Details
Posted: 04-Aug-22
Location: Pittsburgh, Pennsylvania
Type: Full Time
Categories:
Teaching, 0-5
Teaching, K-3
The Cyert Center was founded in 1971 by working parents, for working parents. Since then, the Cyert Center has grown to a program that serves roughly 125 children on the campus of Carnegie Mellon University. The Cyert Center for Early Education-Penn Avenue opened in June of 2017 in response to the need for additional high quality childcare for the Carnegie Mellon University community. The Penn Avenue Center for Early Education serves 53 children. The Director oversees both locations with the Director's office located on campus at the Cyert Center.

The Cyert Center for Early Education- Morewood Avenue and The Cyert Center for Early Education- Penn Avenue combine to create a community committed to the highest quality care and education for infants, toddlers, and young children. We believe that all children are thinkers, researchers, and problem solvers. Our program revolves around valuing the development of relationships, open dialogue, and collaboration, which we believe supports the development of strong relationships between all members of this community—children, parents, and educators and the communities beyond these walls.


The Director is passionate about early childhood education and has experience with the Reggio Emilia philosophy. This position is responsible for leading and managing the Cyert Center and the 6555 Penn Avenue Center for Early Education, enrollment, budget, external professional development and outreach, family engagement, planning and organization, and compliance/accreditation. The Director is responsible for making decisions when an emergency arises and informing the VP of Human Resources as soon as possible so needed support can be given and all those needed to know can be informed. This includes reporting information critical to the operation of the program. The Director works with the Assistant Directors to support the development of the 6555 Penn Avenue Center for Early Education connecting the mission and vision of the two locations.

The Director has 8 direct reports; the Cyert Center Younger Cluster Assistant Director, the Cyert Center Older Cluster Assistant Director, the 6555 Penn Avenue Center for Early Education Assistant Director, 2 Cyert Center Studio Educators, the Business Operations Specialist, the Program Assistant, and the Head Cook.
Core Responsibilities include:
Leadership and Management:
Leads and manages the Center consistent with the Centers mission and vision, effectively modeling and articulating the Reggio Emilia philosophy, and creating and maintaining a culture of respect, decorum, and enthusiasm.
Communicates proactively with staff and provides ongoing support through meetings, observations, and appropriate feedback
Connects daily with Younger and Older Cluster Educational Coordinators to understand and support each other in the daily operation of the Center
Facilitates weekly leadership meetings
Supervises kitchen staff and meets regularly to discuss systems, routines, and makes connections to the classroom
Manages budget, tuition, and strategic direction of the center
Outreach, Development, and Public Relations:
Coordinates Program for Collaborative Learning, the training arm of the Cyert Center for Early Education which provides opportunities for professional exchanges, training, and collaborations with other early childhood educators and administrators in dialogue with the Reggio Emilia Approach
Coordinates onsite visitation days, tours, and observations
Creates, implements, and coordinates outside consultation, seminar events, and educator presentations to the community
Manages PCL activities and budget
Represents the Center nationally and locally by serving on professional committees and participating in leadership roles of professional organizations (PAEYC, NAEYC, NAREA, NCCCC)
Prepares presentations and papers and collaborates on conference presentations
Participates in national and international efforts to enhance early childhood development and education
Maintains professionally current in the field of Early Childhood Education
Represents the Center at University functions and serves on Center Policy Board
Develops and coordinates University connections through student on-site observations, faculty and student visits, practicums, internships, student teaching, and research studies
Maintains information on resources available through the University that help support the work that goes on within the Program
Program and Family Engagement:
Fosters a sense of community among early childhood families.
Communicates proactively with families, and strives to understand and respond supportively to family values, needs, and concerns regarding the Center
Engages with teachers, parents, and children by visiting classrooms frequently and attending special activities
Serves on Parent Educator Committee and Parent Educator Working Groups, attending other meetings as necessary
Serves as a resource regarding developmental, family, and school choice issues
Responds to serious problems
Helps parents advocate for their children with special needs
Enrolls children and maintains proper numbers throughout the year
Works with Younger and Older Cluster Educational Coordinators to coordinate open house or tours for families on the waiting list
Supervises Program Assistant in her role of updating and maintaining the wait list
Compliance/Accreditation:
Operates the Center in compliance with state and national guidelines.
Coordinates NAEYC accreditation process and DPW licensing procedure, in collaboration with Younger and Older Cluster Educational Coordinators and Educators
Holds Younger and Older Cluster Educational Coordinators accountable for compliance with DPW regulations and NAEYC standards
Maintains staff files, and supervises Senior Administrative Coordinator in her role of updating new staff files
Supervises Program Assistant in her role of updating and maintaining children'??s files
Keeps abreast of health-related issues to keep the Center'??s written health policies current, and connects with health care consultant as needed
Other duties as assigned

Inclusion, collaboration and cultural sensitivity are valued competencies at CMU. Therefore, we are in search of a team member who is able to effectively interact with a varied population of internal and external partners at a high level of integrity. We are looking for someone who shares our values and who will support the mission of the university through their work.
Minimum Qualifications and Requirements:
Education/Training: Bachelor's Degree in, Early Childhood Education, Elementary Education, Special Education, Psychology or related field or equivalent training and experience with young children.
Master's Degree in Early Childhood Education, Elementary Education, Special Education, Psychology preferred
Experience:
Eight (8) or more years' experience in the following areas:
Holding a leadership role in an early childhood setting;
Understanding of the Reggio Emilia Approach and has had a leadership role in mentoring others in this philosophy;
Supervising and mentoring others;
Budgetary management;
Familiarity with NAEYC accreditation and lead a program through the accreditation process
Skills/Abilities:
Strong knowledge of Reggio Emilia inspired practice and ability to articulate the influences of the Reggio Emilia approach to educators and parents;
Leadership and ability to develop an inclusive, community-building approach to teaching and learning;
Ability to create a harmonious and open environment where ideas can be freely exchanged;
Ability to develop supportive partnerships with families;
Effective interpersonal skills necessary to work with young children, parents/guardians, and staff, and to serve as an ambassador of the Center in the greater campus community;
Commitment to inquiry, reflection, and educational research;
Strong understanding of developmentally appropriate practices and programming;
Ability to be creative, flexible, and enthusiastic;
Excellent organizational, analytical, reasoning, supervisory, and problem-solving skills;
Excellent verbal and written communication skills;
Sensitivity to cultural differences;
Ability to maintain accurate and detailed records;
Ability to manage multiple projects and conflicting priorities;
Computer literacy
Ability to obtain Act 153 clearances
Physical Mobility: Normally sedentary with some mobility; i.e. able to travel to other campus locations; may require bending, stretching, pushing as well as lifting and carrying children
Environmental Conditions:  Work is performed within the Child Care environment; ability to move comfortable from an office setting to the classrooms.
Minimum Other:  Weekend and evening hours may be required.
Requirements:
Successful background check
Child Protective Clearance
Are you interested in this exciting opportunity? Please apply!
About Carnegie Mellon University
If your heart is in your work, come work with us. Carnegie Mellon University isn't just one of the world's most renowned educational institutions – it's also a hotspot for some of the most talented doers, dreamers and difference-makers on the planet. When you join our staff, you'll become an important part of our mission to create a healthier, safer and more just life for all. No matter what your role or location, you'll connect and collaborate with dedicated, passionate colleagues – and you'll have the satisfaction of delivering work that truly matters. At Carnegie Mellon, an unshakeable commitment to diversity, equity and inclusion is woven into all aspects of our campus culture. We cultivate a vibrant, welcoming environment where everyone is valued and encouraged to contribute and achieve. In addition to competitive benefits and a robust support network, you'll have access to many tools and resources to sharpen your abilities and professional skills, as well as opportunities to engage and share perspectives with a dynamic and inspiring community of uniquely talented staff, faculty, students and alumni.
Connections working at Carnegie Mellon University
Loading. Please wait.
Powered By