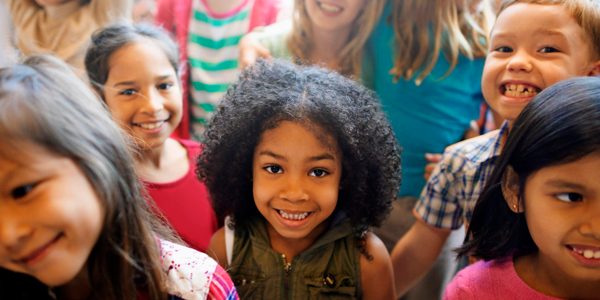 You are here
Job Seekers, Welcome to NAEYC Early Childhood Career Center
Use this area to filter your search results. Each filter option allows for multiple selections.
Associate Head of School for Academics
Episcopal Day School of St. Matthew
Details
Posted: 16-Nov-23
Location: San Mateo, California
Type: Full Time
Categories:
Other Management
Episcopal Day School of St. Matthew
Associate Head of School for Academics
San Mateo, CA
Background
Warm, friendly, and inviting all aptly describe the Episcopal Day student experience. From the seventh graders greeting the kindergartners at the curb in the morning and shepherding them to their classrooms to the fourth graders working with the Chaplain to conduct Lower School chapel, the students are connected and engaged from the moment they arrive to school. Sitting on just two acres, Episcopal Day's urban campus masterfully uses every inch of the newly updated facilities. Modern and creative playground equipment and picnic tables and garden beds occupy the outdoor space. Classrooms are joyful and bright, and student work decorates the classrooms and halls.
Episcopal Day School creates an inclusive learning environment essential to inspire children to grow into compassionate and engaged global citizens. The school values diversity and welcomes students from all backgrounds. The faculty guide students to be critical thinkers, problem solvers, and creative expressionists fostering a love of learning and preparing young people academically, socially, and emotionally to become leaders of positive change in the world.
Mission
To inspire, through an academically challenging course of study, the intellectual curiosity, confidence, moral courage, and character that prepare students to be leaders of positive change in the world.
CORE VALUES
Academic Excellence
Service to Others
Respect for Diversity
Compassionate Community


Episcopal Day at a Glance
Facts and Figures
Founded: 1953
2023-24 Total Enrollment (PreK-8): 311
   Pre-Kindergarten: 19
   Lower School: 142
   Middle School: 150
Students self-identifying as students of color: 50%
Employees: 73
Average tenure of Faculty: 7 years
Location: San Mateo, CA
Operating Budget: $12.5 million
Tuition: $28,940 - $43,075
Financial Assistance: $1.4 million to 20% of students
Total Funds Raised, 2022-23: 1.1 million
Parent Participation in Annual Giving: 95%
Accreditation: Western Association of Schools and Colleges, California Association of Independent Schools; member, National Association of Independent Schools
On the Web: https://www.episcopaldaysanmateo.org/
Position
The Associate Head of School for Academics serves on the senior leadership team and is responsible for excellence in all aspects of the academic program, from pre-kindergarten through eighth grade. Pedagogical practices and curriculum that promote belonging, justice, and equity are essential to excellence in the academic program, and they are integral to our Episcopal identity.
Responsibilities
In close collaboration with the Division Directors and the Head of School, the Associate Head of School for Academics is responsible for:
Curricular Leadership
Developing and implementing a strategic vision for curriculum that ensures critical thinking and strong skill development across all grades and departments.
Developing and implementing a strategic vision for pedagogical practices that support student-centered, innovative teaching practices.
Overseeing a comprehensive and ongoing review of curriculum and pedagogical practices to ensure the DEI Strategic Plan and Vision Statement goals are achieved.
Launching and running academic initiatives identified in the Strategic Plan.
Creating and overseeing faculty leadership teams (department coordinators and subject-area leads).
Communicating academic vision to all stakeholders in the community.
Working closely with the Learning Center and Math Specialists to ensure the needs of all learners, for extra support and for extensions, are met.
Faculty Professional Development
Overseeing the faculty professional development program and budget.
Creating and leading faculty professional development days, including August and June week-long sessions.
Onboarding new faculty.
Collaborating with the Academic Leadership Team to help plan and run regular faculty meetings throughout the year.
Community Engagement
Collaborating with the Chaplain on service learning to ensure authentic and ongoing connection to the academic program.
Ensuring excellence in the Outdoor Education Program.
Overseeing Travel and Exchange Programs
Developing experiential learning opportunities that build trusting, mutually beneficial community partnerships.
Serving on the High School Placement Team as a High School Placement Counselor
Qualifications
Experience and Skills
Bachelor's degree required; advanced degree in education or relevant discipline preferred.
A minimum of five years of PreK-8 teaching and curricular development/design experience.
A teacher at heart who is knowledgeable about child development and conversant with educational innovation in curriculum, including differentiated learning, pedagogy, technology, learning differences, and socioemotional learning.
Expertise in hiring, evaluating, coaching, and mentoring talented faculty and in guiding corresponding professional growth.
Ability to communicate effectively, efficiently, and with heart, in writing and in person with both small and large audiences.
Demonstrated experience in and commitment to fostering a diverse, equitable, and inclusive school community; successful track record examining practices to ensure equitable access to opportunities for all community members.
A deep commitment to regular examination of curriculum, academic programming, with an eye toward relevant and intentional student experiences.
Outdoor and experiential education experience.
Personal Characteristics
Team-oriented and collaborative; able to bring people and ideas together to solve problems and advance initiatives.
Fundamentally relational, highly trustworthy, and able to hold confidences.
Student-centered.
A growth-oriented mindset and a deep understanding of the developmental needs of young learners, from early childhood to adolescence.
A presence that inspires confidence, including facility in giving and receiving feedback, promoting an ethical climate, and balancing the broad range of needs and demands of multiple constituencies.
Courage to take risks, embrace challenges, and see every success or failure as an opportunity for growth; comfort being a change agent.
Boundless joy for working with elementary and middle-school-aged children and their teachers.
Highly organized with excellent technology skills and comfort learning new tools.
Strong motivation and ability to work independently.
Curious, even keeled, highly emotionally intelligent, and empathetic.
A good sense of humor.
Key Competencies
Strategic Mindset – Seeing ahead to future possibilities and translating them into breakthrough strategies.
Cultivates Innovation – Creating new and better ways for the organization to be successful.
Values Difference – Recognizing the value that different perspectives and cultures bring to an organization.
Action Oriented – Taking on new opportunities and tough challenges with a sense of urgency, high energy, and enthusiasm.
Big Picture Thinking – Taking a broad view when approaching issues, using a global lens.
Ensures Accountability – Holding self and others accountable to meet commitments.
Benefits and Compensation
The anticipated salary range for this position is $150-$180K. Episcopal Day offers a comprehensive benefits package including medical, dental, and vision insurance and a matching 403b retirement plan.
Application Requirements and Search Process
DRG is conducting this search on behalf of Episcopal Day. Interested candidates should submit, as soon as possible, materials including the following:
A cover letter indicating why they are particularly interested in and qualified for the position.
A current resume.
Example of a recent professional communication.
A list of references (references will not be contacted until the finalist stage of the search)
Application Status: Accepting Applications                                               
Start date: July 1, 2024
To apply for this position, please click HERE.
This position description is based upon material provided by Episcopal Day School of St. Matthew, an equal opportunity employer.
Jennifer Fleischer, Senior Talent Consultant
About Episcopal Day School of St. Matthew
As a Talent Advisory Group, we offer a suite of services to help nonprofits search for, attract, and nurture innovative, diverse leadership for their organizations. We also help organizations maximize their impact through talent assessments, transition planning, and by providing insights into compensation and organizational design. Our mission is to support nonprofits in bringing together the right leadership, talent, culture, and structure—so people and organizations can thrive.
Connections working at Episcopal Day School of St. Matthew
https://careerforum.naeyc.org/jobs/19417055/associate-head-of-school-for-academics
Loading. Please wait.
Powered By