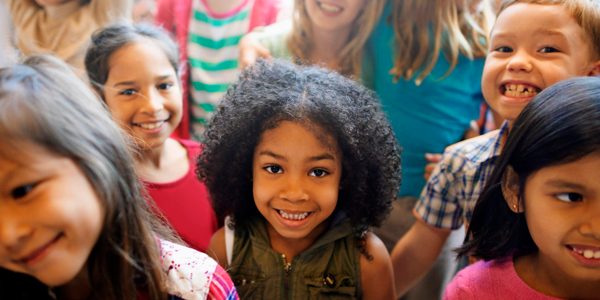 You are here
Job Seekers, Welcome to NAEYC Early Childhood Career Center
Use this area to filter your search results. Each filter option allows for multiple selections.
Details
Posted: 15-Nov-23
Location: New York, New York
Type: Contract
Categories:
Teaching, 0-5
Teaching, K-3
Salary Details:
Monthly fees of $8,652-$10,300 for five (5) days a week, prorated for the number of days worked per week. Rates are commensurate with experience. Monthly fees are paid upon acceptance of deliverables.
Additional Information:
2 openings available.
Telecommuting is allowed.
Type of Vacancy: 1099 Contract, 5 days a week
Start Date: November 2023
Duration: Through June 30, 2024
Location: New York City, NY
Fees: Monthly fees of $8,652-$10,300 for five (5) days a week, prorated for the number of days worked per week. Rates are commensurate with experience. Monthly fees are paid upon acceptance of deliverables.
Areas of interest: Experience as an instructional coach for teachers, coaches, or leaders in either grades K-2 or K-5 ELA is required. Experience with HMH Into Reading curriculum is strongly preferred.
Teaching Lab is an equal-opportunity employer committed to reflecting the diversity of the students we serve. We pursue equity as both a means and an end and enthusiastically welcome candidates of all backgrounds to apply for this role.
Teaching Lab is hiring multiple experienced coaches and leaders with a demonstrated commitment to racial and educational equity to provide instructional coaching and support to teachers, coaches, and either instructional leaders between November 2023 through June 2024, with high probability for contract renewal for the next school year.
Candidates must be located in NYC with the ability to travel to and coach in schools throughout NYC for four (4) full days per week in-person, with 1-2 days of remote work for a 5 day/week contract.
DUTIES AND RESPONSIBILITIES
Weekly, provide in-person coaching services for 4 days/week (based on availability and need), engaging in the following: 

Engaging in phases of a coaching cycle of inquiry, including: Identifying needs and determine a focus; setting goals; implementation & support, which can include any of the following: conducting observations and provide feedback through instructional walkthroughs, or providing in-person modeling and/or co-teaching with teachers; analyzing & discussing data 
Facilitating micro professional learning in PLCs
Collaborate/"coach the coach" with building or district level coaches
Debrief with school leaders
Regularly design or adapt content and then facilitate professional learning with teachers, school-based coaches and leaders, including but not limited to: 

Curriculum planning and implementation Identifying research-based instructional strategies to implement with teachers in professional learning community (PLC)
Analyzing student outcomes data and utilizing data to inform instructional decisions
Supporting school-based coaches and leaders to implement an action plan and monitor progress
Ongoing, engage in administrative and Teaching Lab programmatic responsibilities, including but not limited to:

Creating a coaching plan for each coaching cycle
Completing one coaching log per coaching interaction
Supporting and monitoring timeline data collection, including but not limited to: conducting classroom observation, collecting student work samples, administering educator surveys, encouraging teachers to administer student surveys, to measure the impact and progress toward project goals
Attending internal planning and work meetings 
Completing other tasks assigned by the Project Leader to be responsive to the needs of educators 
ESSENTIAL QUALIFICATIONS
Education, Work Experience, and Knowledge

At least two (2) years experience as an instructional coach to teachers or school leaders with evidence of impact in student learning outcomes
Experience facilitating impactful professional learning and coaching for educators in virtual and in-person settings
Experience building and managing relationships with diverse stakeholders in an education context
Experience empowering teachers through trusting relationships and shifting mindsets/beliefs about students' potential
Deep understanding of the content standards (K-5) and the science of reading (K-2)
Values, Skills, and Competencies

Strong commitment to growth mindset for both adults and students, and a desire to work collaboratively to grow team skills and capabilities
Compelling communication and influence skills
Strong interpersonal skills, able to build rapport quickly
Strong organizational skills
Reliable and consistently completes work in a timely manner with high quality
PREFERRED QUALIFICATIONS
Deep knowledge of HMH/Into Reading curriculum
ADDITIONAL POSITION DETAILS
A 1099 Contractor is not eligible for Teaching Lab's benefits and perks
Must be available during normal public school hours each contracted dayMust be willing to travel to schools multiple days a week
Must be available for project team meetings during normal business hours each contracted day
Priority for candidates who are based in AND have experience teaching or coaching in New York City and/or NYC Department of Education.
If providing in-person professional learning, must be able to provide proof of full COVID-19 vaccination and abide by CDC as well as local guidance for public safety and masking requirements
We strive to ensure that quality talent is selected and performs work for Teaching Lab. Due to the nature of the services provided by Teaching Lab, we engage in environments that potentially put our 1099 Contractors in close proximity to children and youth under the age of eighteen (18). Therefore, in an effort to protect the children and youth, our partners, and employees, Teaching Lab conducts background checks as part of the selection and hiring process. This includes reference checks, and verifications/checks for a social security number, education, employment, criminal records search (national and county), global watch list, and sex offender status. Additionally, depending on a specific partnership/contract requirement, the criminal background check process could include fingerprinting. Reference checks are completed by Teaching Lab's People & Culture team. Other background checks are conducted by our third party vendor Checkr and/or the State specific criminal background check provider.
About Teaching Lab
Teaching Lab specializes in curriculum-based professional learning, using an evidence-based model of professional learning, coined Head, Heart, Habits, and Equity. We envision a world where teachers and students thrive together in communities that enable lifelong learning and meaningful lives. In partnership with teachers, we transform professional learning from the ground up to dramatically improve student outcomes. We also work with school, district, and state leaders to create the instructional systems necessary to support these changes.
Connections working at Teaching Lab
https://careerforum.naeyc.org/jobs/19412482/k-5-ela-instructional-coach-new-york-ny
Loading. Please wait.
Powered By