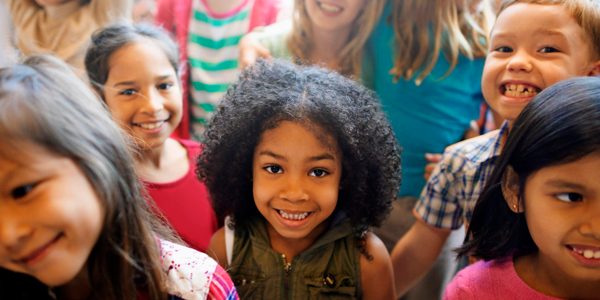 You are here
Job Seekers, Welcome to NAEYC Early Childhood Career Center
Use this area to filter your search results. Each filter option allows for multiple selections.
CEO (Bilingual English/Spanish) - Charlotte Bilingual Preschool
Confidential
Details
Posted: 15-Nov-23
Location: Charlotte, North Carolina
Type: Full Time
Categories:
Other Management
PLEASE NOTE: To receive full consideration for this position, please submit the requested information through Armstrong McGuire's portal at www.armstrongmcguire.com/jobs. Due to integration issues, applications submitted through 3rd party sites such as Indeed and LinkedIn may not be received. 
The Opportunity 
Charlotte Bilingual Preschool (CltBP) is a nonprofit school serving the Latinx community since 1999. Our mission is to prepare Spanish-speaking children for success in school and life by providing superior dual language, multi-cultural early childhood education. In the 2022-23 school year, we are serving 170 preschoolers, 126 at our main site, and 44 children via a new expansion partner. We seek to reach many more children and families while carefully preserving quality, cultural relevance, and sensitivity. 
We offer a 5-star licensed dual language preschool, family programs, and workforce development programs. We help children build the kindergarten readiness and English-language skills they need to be successful, while also cultivating the long-term advantages of bilingualism. 
The need for high-quality dual language early education is building. In the 2022-23 school year, CMS reports its highest ever enrollment of Latino students – almost 1 in 3. These children will thrive in our community as multilingual and multicultural individuals, given the right support and early childhood programs. As we build our capacity at CltBP, we can offer more services to more families. 
Our 10-year strategic plan calls for moving into a new facility that allows significant organizational growth. The new facility will accommodate onsite, licensed, early care education services for children ages 0-5, support services for families through our Family Program and Early Children Education Workforce Development initiative, and a Community Resource Center that will bring the resources our Latinx families want. We will be at this new site for the 2024-25 school year. With a $3 million American Rescue Plan Act Grant from Mecklenburg County, our board of directors is moving ahead with architectural design, operating plans for the new facility, a phased capital campaign, and strategies for transitioning from our current site. With inputs from parents, teachers, and community members we are planning a center that will truly be the embodiment of our core value of comunidad. 
Charlotte Bilingual Preschool is seeking a new Chief Executive Officer to provide leadership for the implementation of CltBP's strategic vision with an emphasis on exceptional nonprofit management, sustainable growth, and community development. Reporting to and working with a 21-person Board of Directors, the CEO will lead a team of over 60 providing high-quality dual language services to children and their families. 
The Ideal Candidate Profile 
Charlotte Bilingual Preschool's next chief executive values the richness of a diverse community and is deeply committed to CltBP's mission. The ideal candidate possesses professional and personal qualities, skills, and characteristics that include the following: 
Nonprofit Leadership 
CltBP's CEO brings deep competency in some or all aspects of nonprofit leadership, including resource development, community engagement, advocacy, and/or program management and growth. The CEO is an authentic ambassador and effective storyteller who is excited by engaging community partners, building champions for CltBP's mission, and offering opportunities for prospective donors to invest in Charlotte's children. 
The CEO understands how to motivate a mission-driven staff, partner with a board of directors, and drive committees. The CEO is a skilled team builder, coach, and mentor who promotes a positive workplace culture. 
Business Acumen 
The CEO brings strong business acumen and the financial management skills to administer a $3.7M+ operating budget. The chief executive is an action-oriented leader who can lead strategic visioning, translate that vision into actionable plans, and ensure successful implementation. Ideally, the CEO has experience overseeing facilities and has been part of a programmatic and physical expansion. 
CltBP's next leader is an effective delegator who sets priorities and ensures accountability, using data and metrics to evaluate progress and drive decision-making. The CEO safeguards CltBP's assets, monitors organizational capacity against commitments, and develops a staff that can effectively execute the operational aspects of its work. 
Latinx Community Champion and Change Agent 
The CEO is bilingual in English and Spanish and has strong connections with the Latinx/Hispanic community. CltBP's next leader demonstrates cultural competency and has experience actualizing diversity, equity, inclusion, and belonging principles and practices.  
CltBP's next leader exhibits a willingness to be involved in civic and other organizations that are comprised of or represent members of the Latinx/Hispanic community. The CEO is an advocate for the children and families served by CltBP, communicating with multiple groups and audiences and fostering support for and participation in CltBP's mission by instilling a sense of community and familia. 
Functional Expertise 
CltBP's ideal CEO is knowledgeable about education management, understands early childhood education trends and practices, and has experience with family engagement and workforce development programs. 
Additional Preferred Attributes 
Demonstrated nonprofit leadership, board relations, and strategic planning and implementation necessary to oversee daily operations, manage staff and programs. 
Experience scaling a nonprofit for sustainable growth. 
Experience creating and maintaining a positive workplace culture. 
Strong interpersonal and deep relational skills with the ability to advocate for the mission and Latinx community and educational policies and practices.  
Demonstrated fundraising experience with success in individual, corporate, foundation and local, state government giving; experience cultivating, soliciting and stewarding major gifts. 
Experience working effectively with a large board of directors. 
Ability to develop and maintain community partnerships (expansion partners, funders, community advocates). 
About the Organization 
Founded in 1999, Charlotte Bilingual Preschool offers a 5-star licensed dual language preschool program. We help children build the kindergarten readiness and English-language skills they need to be successful, while also cultivating the long-term advantages of bilingualism. Two generation programming means families are empowered with the tools they need to sustain their children's education long-term, and programs are designed in partnership with families. Wraparound services include occupational therapy, speech therapy, and family counseling, all bilingual and all on-site. We are focused on removing barriers so that children can succeed long-term.  
Mission Statement 
To prepare Spanish-speaking children for success in school and life by providing superior dual language, multi-cultural early childhood education. 
Enduring Vision Statement 
Charlotte-Mecklenburg is a place where differences in language and culture are mutually enriching, and all children have greater access to advantage and opportunity. 
10-Year Impact Statement 
Charlotte Bilingual Preschool reduces 50% the annual number of economically-marginalized, Spanish-speaking learners entering Kindergarten without experiencing dual-language early childhood education. 
Core Values 
Comunidad: The Latinx concept of 'community first' informs our model of community-based decision making. We listen to others, understand differences, respect opinions and value all contributions, creating healthy communities to strengthen children and their families. 
Responsible Risk-Taking: We conscientiously steward resources entrusted to us while also believing that we must try new strategies if we are to achieve our ambitious vision. We determinedly advance our mission, to continually seek to broaden our positive impact on the lives of our families and community. 
Trust-Building: We acknowledge that our programming is only as successful as our efforts to build trust with the people we serve. Trust capital is our most important asset. 
Equity: Charlotte Bilingual Preschool's board and staff are embarking on a process of research and reflection to create a guiding principle related to equity and implement policies and processes to ensure the value informs all aspects of the organization. 
Charlotte Bilingual Preschool is a 501(c)(3) nonprofit organization funded through philanthropic gifts, and local, state, and federal government grants. 
Want to know more? Visit Charlotte Bilingual Preschool's website at bilingualpreschool.org/. 
Think you are the next Charlotte Bilingual Preschool CEO? 
To apply, click on the link to the Chief Executive Officer – Charlotte Bilingual Preschool position profile at ArmstrongMcGuire.com/jobs. You will see instructions for uploading your compelling cover letter, resume, salary requirements, and professional references. Please provide all requested information to be considered. In case of any technical problems, contact [email protected]. No phone calls, please, and no applications will be accepted by email or directly from third-party posting sites. 
Review of candidates will begin October 2023 and continue until the position is filled. 
Salary is commensurate with the requirements of the position and begins in the $150,000 range.?Benefits include a tax-free health reimbursement plan; life and AD&D insurance; short and long-term disability insurance; 401(k) retirement savings plan; accrued paid time off and vacation time; and 12 paid holidays. 
Charlotte Bilingual Preschool actively seeks a diverse pool of candidates. The Charlotte Bilingual Preschool is committed to a policy of equal employment opportunity without regard to race, color, national origin, religion, disability, gender, gender identity, sexual orientation, or age.
https://careerforum.naeyc.org/jobs/19412464/ceo-bilingual-english-spanish-charlotte-bilingual-preschool
Loading. Please wait.
Powered By