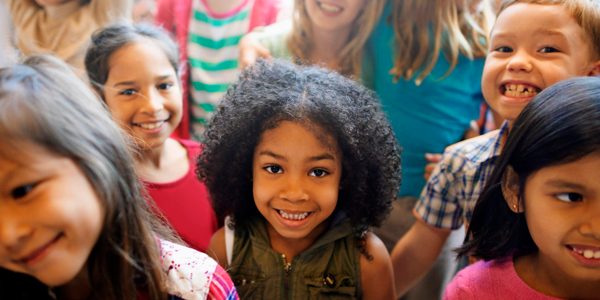 You are here
Job Seekers, Welcome to NAEYC Early Childhood Career Center
Use this area to filter your search results. Each filter option allows for multiple selections.
Details
Posted: 13-Nov-23
Location: Waco, Texas
Type: Full Time
Categories:
Teaching, K-3
Required Education:
4 Year Degree


Early Childhood Educator


Job Identification: 15787
Job Schedule: Full Time

Job Description:
What We Are Looking For

The Early Childhood Educator works onsite at The Piper Center for Family Studies and Child Development and will be assigned as a teacher in a classroom of infants, toddlers, or preschoolers.

Early Childhood Educators serve within Human Sciences and Design in Robbins College and report to The Piper Center Director. These positions serve The Piper Center mission by providing high-quality educational programming in a child-directed, inquiry-based, play-centered learning environment as well as engaging in a collaborative and respectful work environment where collective understanding of child development, family education, and other related subjects is valued.

This position will work closely with other Piper staff, children and their families, student workers, practicum students, Baylor faculty, and outside therapists (OT, PT, SLP, ABA). This position may mentor laboratory students and support researchers. The position may collaborate with other early care and education professionals in the Waco community and beyond.

A Bachelor's Degree in a related field, 2 years of relevant work experience, and an active Christian faith is required.

The successful candidate will have the following:
Experience working with a diverse group of people, including children with special needs and their families
Experience with implementing positive guidance techniques in the early years' classroom
Ability to successfully partner with co-teacher to provide project-based, emergent curriculum
Ability to compose effective correspondence both written and verbally
Flexibility and desire to support the Mission of The Piper Center and Baylor University
Perform all other duties as assigned to support Baylor's mission
Ability to comply with University policies
Maintain regular and punctual attendance

*The successful candidate must pass a criminal background check and TB test prior to start date. First Aid and CPR are required but can be completed after offer of employment if not already certified.

Applicants must be currently authorized to work in the United States on a full-time basis.

What You Will Do

The position is responsible for creating, writing, adapting, and implementing developmentally appropriate curricula for multiple levels of learning within the classroom and for conducting developmental screenings and portfolio assessments of children. Job duties include but are not limited to the following:
Provide quality teaching in an assigned classroom, which may include children from 8 weeks to 5 years of age
Provide a model of appropriate teaching and caregiving practices to support the academic experiences of Baylor students
Collaborate in the planning and implementation of classroom activities, with emphasis on inquiry-based, play-centered, developmentally appropriate curriculum
Conduct developmental screenings and assessments as needed for children
Observe and monitor groups of children daily
Communicate and make learning visible to parents, students, and faculty
Meet with families individually at least twice annually and as requested
Act in a moral and ethical manner to reflect the purpose of Baylor University and the Piper Center
Comply with University policies, NAEYC regulations, and Texas Minimum Standards
Complete a minimum of 30 hours of professional development annually
Work On-Site or Remotely as assigned by supervisor

What You Can Expect

As part of the Baylor family, eligible employees receive a comprehensive benefits package that includes medical, dental, and vision insurance, generous time off, tuition remission, and outstanding automatic retirement contributions. Baylor has a comprehensive benefits plan that supports you and your family's wellbeing and allows you to be a part of the life of a vibrant and active college campus. To learn more, go to Baylor Benefits & Advantages.

Explore & Engage

Learn more about Baylor and our strategic vision, Illuminate. Also, explore our great hometown of Waco and the many opportunities to engage locally. If you are new to Central Texas, This is Waco


About Us:
Baylor University is a private not-for-profit university affiliated with the Baptist General Convention of Texas. As an Affirmative Action/Equal Opportunity employer, Baylor is committed to compliance with all applicable anti-discrimination laws, including those regarding age, race, color, sex, national origin, military service, genetic information, and disability. Baylor's commitment to equal opportunity and respect of others does not undermine the validity and effect of the constitutional and statutory protections for its religious liberty, including, without limitation, the religious organization exemption under Title VII of the Civil Rights Act of 1964, the religious exemption to Title IX of the Education Amendments of 1972, and the Free Exercise Clause of the First Amendment to the United States Constitution, among others. Baylor encourages women, minorities, veterans, and individuals with disabilities to apply. EEO/M/F/Vets/Disabled

To apply, visit https://ejof.fa.us2.oraclecloud.com/hcmUI/CandidateExperience/en/sites/BaylorCareers/job/15787








Copyright ©2022 Jobelephant.com Inc. All rights reserved.

Posted by the FREE value-added recruitment advertising agency


jeid-577fb126b201874d8b1832c30484579c
https://careerforum.naeyc.org/jobs/19401157/early-childhood-educator
Loading. Please wait.
Powered By