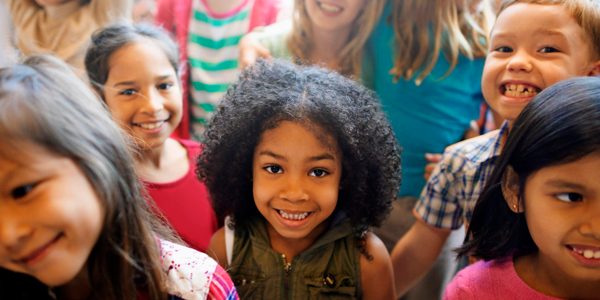 You are here
Job Seekers, Welcome to NAEYC Early Childhood Career Center
Use this area to filter your search results. Each filter option allows for multiple selections.
Details
Posted: 09-Nov-23
Location: Dallas/Fort Worth, Texas
Type: Full Time
Categories:
Other
Other Management
Program Administration
Salary Details:
The position will provide a highly attractive compensation package commensurate with the organization's current size and its aggressive growth objectives. This includes a competitive base salary, bonus and long-term compensation components awarded based on performance. Comprehensive benefits and relocation/moving assistance are also included.
Required Education:
4 Year Degree
Additional Information:
Employer will assist with relocation costs.
The Chief Executive Officer (CEO) of Lionheart Children's Academy will function in a ministerial capacity to set the strategy, lead the team, and cultivate the culture to realize the vision for the organization.
Reporting to the Board of Directors, this person will have overall strategic and operational responsibility for Lionheart Children's Academy. The role will lead with the greater purpose of sharing the gospel to children and their families. He/She will provide day-to-day leadership to the Chief Operating Officer, Chief Financial Officer, Chief Human Resources Officer, Chief People Officer, EVP of Development and the EVP of Church Relations. The CEO will work with the Board Chairs to set meeting agendas and review the ministry's "double bottom line", operations, financials, and key risks. The person will be responsible for casting a compelling vision and inspiring spiritual passion through the organization and to external stakeholders. The CEO will be dedicated to protecting the culture and allowing it to grow in alignment with the organization's core values. He/She will provide leadership and direct involvement in fund raising and capital financing to encourage the ministry to grow aggressively. The person in this role will provide coaching and mentoring with the clear intention to ready the next generation of leadership.
FUNCTIONAL EXPERIENCES, SKILLS & REQUIREMENTS
• A strong alignment with Lionheart Children's Academy mission, vision and essential core values.
• BS in business (or related field); MBA strongly preferred; Seminary degree (or comparable education) is an asset.
• 15+ years of successful experience leading at executive level in a faith-based nonprofit or business with similar scope
of vision. Distributed, multi-site locations with a leader and lots of employees is a plus.
• Lead teams with focus on strategy, operations, mission, vision, and financials. A bias toward innovation and rapid
growth, while yielding strong parent, church and staff net promoter scores and delivering excellent financial results.
• Commands the confidence and respect of stakeholders
• Demonstrates a track record of promoting diversity and an ability to build collaboration with the community at large
• Experienced in or across multiple sectors, including nonprofit, public and corporate environments desired
• Develops partnerships, building teams and conflict management
• Cultivates capital relationships/fundraising
• Demonstrates a high level of intelligence and intellectual curiosity and a desire to explore new ideas and innovative approaches to solving problems
Leapfrog Executive Search has been exclusively retained to complete this search.
About Lionheart Children's Academy
Lionheart partners with local churches to launch and operate full-time childcare academies in partnership in their facilities. These academies offer world-class, Christ infused pre-school, after school and summer programs designed to reach unchurched working families, serve them well and integrate them into the church. Lionheart opened its first academy in 2014 and currently stewards over 500 employees, a virtual national office, an annual budget of over $30M, and a bursting pipeline of interested churches nationwide.
Connections working at Lionheart Children's Academy
https://careerforum.naeyc.org/jobs/19386406/chief-executive-officer
Loading. Please wait.
Powered By