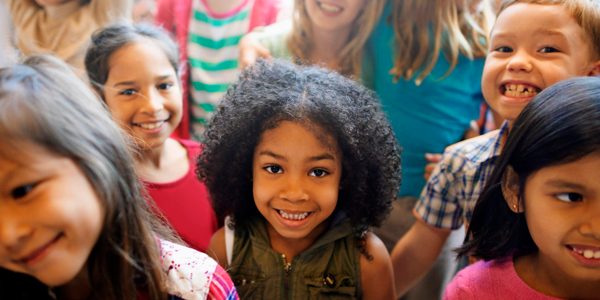 You are here
Job Seekers, Welcome to NAEYC Early Childhood Career Center
Use this area to filter your search results. Each filter option allows for multiple selections.
Details
Posted: 12-Oct-23
Location: Princeton, Massachusetts
Type: Part Time
Salary: $22.30-$24.83/hour
Categories:
Teaching, 0-5
Salary Details:
This is a year-round position and earns vacation time as well as receives paid holidays. Work Schedule Tuesdays and Thursdays, 8:30am-3:00pm, with variable times/days for remaining hours as needed. Occasional evenings and weekends to support other educational programs and sanctuary events. June-August schedule may vary to support camp and community programming. Approximate workload distribution: 25-50% in program coordination, research/development/evaluation, marketing, community engagement and/or partnership building 50-75% in teaching and program delivery
Preferred Education:
Some College
About This Position
The Program Specialist will be responsible for leading the Wachusett Meadow 2-day Nature Adventures for Young Folks preschool program. The majority of their time supports the coordination of preschool program development and teaching the program. The Program Specialist may assist in management of preschool program-specific budgets with support from a Lead Education Coordinator and/or Education Manager. The Program Specialist also teaches other education and engagement programs in accordance with Mass Audubon's Action Agenda strategic priorities and Mass Audubon's education frameworks, goals, standards, and practices.
 
Application Instructions
Please submit a resume and cover letter with your ADP application.
Responsibilities

Management
Plan, coordinate and market preschool program through electronic and print media according to Mass Audubon standards and practices
Maintain accurate records of programs, program participants, and education files according to Mass Audubon policy, state regulations, and accreditation standards, as appropriate
Coordinate with preschool families to communicate policies and program 
Education
Develop and implement lessons and activities for preschool participants with demonstrated skills and ability to work with diverse groups, exercise cultural humility, and implement best practices in inclusion
Prepare and conduct activities for community engagement activities, events, and other related educational activities; work in collaboration with Statewide Education Managers to ensure program alignment and best practices
Assist in the professional development of part-time/per diem field teachers to ensure high quality program design and instruction
Implement program assessment tools according to Mass Audubon guidelines and practices; analyze results for evaluation and communicate outcomes to supervisors for program decision making
Maintain updated curricula, instructional materials, educational supplies, and resources
Maintain the safety of all participants and staff as a priority
Serve as a trusted resource on natural history, legislative priorities, conservation science issues including climate change and biodiversity for visitors, program participants, other staff, and volunteers
Assist in the development and delivery of educational programs and activities outside of specific area, as needed
Marketing, Public and Community Relations
Participate in the planning, writing, and preparation of audience specific program catalogs, site-based informational brochures, and education related publications, including e-communications
Orient visitors, members, and community in Mass Audubon's mission, programs, and stewardship 
Other
Attend regional staff meetings and actively participate in statewide education staff meetings, audience professional learning communities, and professional development trainings as required
Assist in activities during vacation weeks, camp, and community engagement, and support membership development and fundraising, as needed
Perform other position-related duties, as assigned
Qualifications
At Mass Audubon, our highest priority is finding the best candidate for the job. Research has shown that people of color and women are less likely to apply for jobs if they don't believe they meet every one of the qualifications described in a job description. We encourage you to apply, even if you don't believe you meet every one of our described qualifications or you have a less traditional background. We are looking for applicants with the following qualifications:
Must Haves
Bachelor's degree in education, biological, earth science, environmental studies, or equivalent, and a minimum of three years' experience in conducting educational programs
Master's degree in education, biological, earth science, environmental studies, or equivalent or equivalent combination of education and experience
Ability to work well with staff and volunteers. Strong communication skills
Valid driver's license
Ability to relate to a diverse range of people and exercise cultural competence and inclusion
Ability to establish effective Mass Audubon presence in surrounding communities related to conservation and biodiversity of urban, suburban, and rural areas
Requires First Aid and CPR certification upon hire
Nice to Haves
EEC License or equivalent experience
About Mass Audubon
Mass Audubon is the largest nature-based conservation organization in New England. Founded in 1896 by two women who fought for the protection of birds, Mass Audubon carries on their legacy by focusing on the greatest challenges facing the environment today: the loss of biodiversity, inequitable access to nature, and climate change. With the help of our 140,000 members and supporters, we protect wildlife, conserve and restore resilient land, advocate for impactful environmental policies, offer nationally recognized education programs for adults and children, and provide endless opportunities to experience the outdoors at our wildlife sanctuaries. Explore, find inspiration, and take action at www.massaudubon.org.
Connections working at Mass Audubon
Loading. Please wait.
Powered By