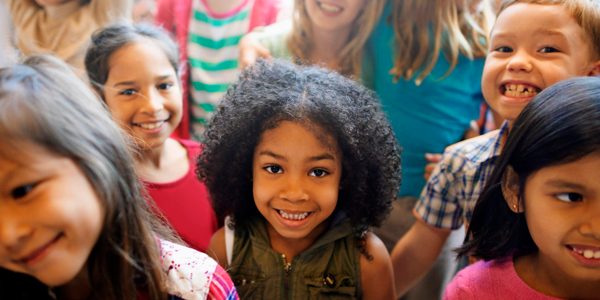 You are here
Job Seekers, Welcome to NAEYC Early Childhood Career Center
Use this area to filter your search results. Each filter option allows for multiple selections.
Details
Posted: 06-Sep-23
Location: Laguan Niguel, California
Type: Full Time
Salary: $20.00 - $25.00
Categories:
Teaching, 0-5
Salary Details:
hourly rate depends on experience and education of the ECE units
St. Anne Early Child Development Center, in Laguna Niguel, is seeking a preschool associate teacher. An immediate position is available for caring, enthusiastic and responsible individuals to assist in the two to five years old daily curriculum activities that promote the social, physical, and intellectual growth of preschool.  The preschool associate teacher will be responsible for assisting in the care, hygiene, learning, developmental activities, supervision and redirection of children in the classroom and in the playground areas.
RESPONSIBILITIES:
·         Acts as a role model of professionalism in a Catholic environment.
·         Supports the philosophy, policies, and goals of the school, as well as the decisions made by the Board of Directors and Administrators.
·         Insures the health, safety, and welfare of all students.
·         Holds in strict confidence all matters pertaining to the school.
Adheres to all policies and procedures as outlined in the Parent/Student Handbook and Employee Handbook.
Attends faculty and administrative meetings as needed.
 
DEFINITION:
The associate teacher will act in direct support of Early Child Development Center leadership in executing the instructional program, general operations, and management of the assigned class or program.  Responsibilities include, but are not limited to, the following: 
DUTIES:
·         Assist in planning and implementing the daily program under the direction of the teacher and/or director.
·         Be responsible for assisting with the religious education and prayer instruction that supports St. Anne School faith formation program.  
·         Assist in planning and preparing the learning environment, setting up interest centers, and preparing needed materials and supplies.
·         Assume full leadership of the childcare program in the teacher's absence.
·         Treat children with dignity and respect and protect their personal rights.
Ensure a positive environment where each student is encouraged to reach his/her potential and to take the risk.
·         Ensure implementation of St. Anne curriculum while providing care, guidance, and developmental experiences in accordance with St. Anne guidelines and state licensing requirements. 
·         Supervise children and may supervise support staff, in a safe environment as required by the Director and school needs.
·         Supervise up to 12 children with the assistance of other staff per Title 22 requirements, 1:6 or 2:12.
Attend all staff meetings, in-services, and required school functions.
Provide lunch/playground/carpool supervision as assigned.
Provide necessary and effective parent communication, including Parent/Student conferences.
Be actively involved in the accreditation process of the school.
Attend the following activities:
-        School Masses, Chapels, and assemblies
-        Christmas Program
-        Committee Meetings as requested
-        All other activities as designated by the school
Complete record keeping accurately and in a timely manner.
Adhere to a professional dress code as outlined in the Employee Handbook.
Attend special subject classes and teacher development activities as required.
Arrange for a substitute teacher and provide meaningful lesson plans in the event of an absence.
Maintain a professional attitude and behavior with students, parents, and other staff members.
 
PHYSICAL DEMANDS AND WORKING ENVIRONMENT:
The conditions herein are representative of those that must be met by an employee to successfully perform the essential functions of this job. Reasonable accommodations may be made to enable individuals with disabilities to perform the essential job functions.
Environment: Work is performed primarily in a standard classroom setting.
Physical:         Primary functions require sufficient physical ability and mobility to work in an office setting; to stand or sit for prolonged periods of time; to stoop, bend, kneel, crouch, reach, and twist; to lift, carry, push, and/or pull light to moderate amounts of weight; to operate office equipment requiring repetitive hand movement and fine coordination including use of a computer keyboard; and to verbally communicate to exchange information.
Vision:             See in the normal visual range with or without correction.
Hearing:         Hear in the normal audio range with or without correction.
Hours:             Ten-month, hourly non-exempt employee.                 
Required to be on campus 7:30 am – 4:15 pm Mondays and Tuesdays, and
7:30 am – 3:30 pm Wednesday thru Friday.
Reports to:      Director of Early Child Development Center
This is a full-time hourly non-exempt position. Hourly range starts at $20 an hour up to $25 an hour depending on ECE units and years of experience.  Please send a cover letter, resume, and college transcripts to the Director of Human Resources, Melissa Vergara at [email protected].
QUALIFICATIONS:
Minimum of 12 qualified units in Early Childhood Education (ECE) required.
Administrative experience is preferable.
Acquired skills in providing tender loving care and support to children.
Skills and abilities to maintain friendly and successful communication with parents.
Ability to establish successful teamwork with other teaching staff.
About St. Anne School
St. Anne School is a private Catholic school within and recognized by the Diocese of Orange. St. Anne School was founded as a Christian School in accordance with the Roman Catholic tradition in 1992 by a group of parents, clergy and community leaders serving children of all faiths in Preschool through eighth grade. The original site was a leased parcel of land in Laguna Niguel situated with modular classrooms. Throughout the next three years St. Anne School experienced steady enrollment. In 1995, a committee of parents located and arranged for the purchase of 7.5 acres of land in Laguna Niguel for the permanent home of St. Anne School. Phase I opened on September 12, 1996. Phase II, a 25,000 square foot multi-purpose building, opened on September 14, 1998. This facility, called the Queen of Life Center, includes classrooms, a gymnasium, chapel, kitchen, stage, locker rooms, and offices. On September 15, 1999, Phase III named Christ the King, was occupied by the kindergarten through fourth grade students. The administrative offices and conference rooms were also a part of Phase III. The final phase, Mother Teresa Center, opened in March of 2000. Mother Teresa Center houses the Presc
...
hool, Daycare Center, Library and Middle School. Now complete, the 95,000 square foot facility accommodates over 800 students in Preschool through eighth grade. In July of 2006, St. Anne School began the process of becoming a private Catholic school. After a three year period of discernment involving the Diocese of Orange, the Board of Directors and Parent Community, St. Anne School officially became a private Catholic school effective July 1, 2009. St. Anne School is a California non-profit religious corporation, registered as a tax-exempt organization with the federal and state authorities under Internal Revenue Code Section 501(c)(3) and is eligible to accept tax deductible donations. It does not discriminate on the basis of race, religion, national or ethnic origin.
Show more
Show less
Connections working at St. Anne School
https://careerforum.naeyc.org/jobs/19105313/preschool-associate-teacher
Loading. Please wait.
Powered By