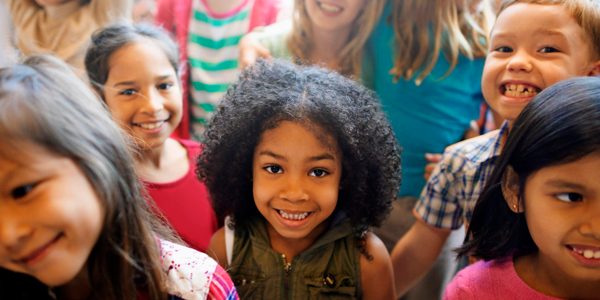 You are here
Job Seekers, Welcome to NAEYC Early Childhood Career Center
Use this area to filter your search results. Each filter option allows for multiple selections.
Details
Posted: 01-Sep-23
Location: Washington, D.C.
Type: Contract
Categories:
Program Administration
Required Education:
4 Year Degree
Bizzell is a management and consulting firm with a mission to improve lives and accelerate positive change. We deliver award-winning services to a diverse portfolio of clients to help build healthy, secure, and sustainable communities across the globe. Bizzell's multi-disciplinary team works in health solutions, workforce innovation, managed services, and global programs. Specifically, they offer expertise in program management, research and evaluation, communication and outreach, training and technical assistance, policy analysis, and development. 
At Bizzell, we are passionate about the work that we do and about the people we positively impact. Our vision, mission, and goals truly reflect our desire to make a real difference in this world. We want to work with people that share the same values, and we are hoping this could be you!
Bizzell is seeking Product Manager Support, to support our contact agency U.S. Health and Human Services, Administration for Children and Families (ACF), Office of Head Start (OHS). Head Start is a national HHS program that promotes school readiness by enhancing the social and cognitive development of children through the provision of educational, health, nutritional, social, and other services to enrolled children and families. 
In this role, you will provide a wide variety of project coordination duties as part of a team engaged in ongoing assessment and quality improvement of program operations. The candidate will act as a partner to set objectives, coordinate, and evaluate project implementation, and strategize best practices. The candidate will be a self-starter and able to independently advance various initiatives of the Office of Head Start. This position will be located in the Administration for Children and Families (ACF), Office of Head Start (OHS) in Washington, DC.
Duties and Responsibilities:  
Contributes to attainment of OHS strategic objectives through proficiency in product management, development, and design.
 · Ability to engage with and/or manage the Head Start Enterprise (HSES) platform including user types, permission levels, and groups. 
· Regularly meet with HSES team as well as design teams of other OHS systems; resolve data abnormalities; prioritize fixes; provide recommendations and resolutions. 
· Manage HSES user groups; offer guidance and support to regional mentors and bring questions back to the HSES design team as needed. 
· Communicate system updates to end users ensuring full understanding of impact; serve as HSES liaison to other data system design teams. 
Contributes to attainment of OHS strategic objectives through proficiency in data methodology, management, analysis, and utilization, particularly as it pertains to the Full Enrollment Initiative (FEI): 
 · Serves as an advisor, analyst and developer for the design, implementation, and maintenance of Head Start datasets, workspaces, and resultant reports within central office and across regions. This includes enhancements and modifications to meet changing OHS analytical needs. 
· Participates in the development of short- and long-range data-centric projects and objectives. 
· Conducts in-depth analyses and articulates findings for client to help drive policy decisions.  
· Oversees survey design for data collection for various projects.  
· Visualizes metrics, patterns, and key trends to guide evidence-based policymaking. 
· Manages and automates reports across OHS divisions for various data inquiries. 
· Disperses data to stakeholders within OHS central office and across all regional offices. 
Assists OHS and Regional Office teams in ongoing oversight, risk management and quality improvement: 
 · Develops and conducts analyses to identify and understand the needs of OHS and Regional Office teams as they pertain to program data, program support needs, and grantee oversight functions.  
· Based on assessment of needs and/or requests submitted, provides targeted training to OHS staff, Regional Office staff, or grantees to support optimal utilization of data systems and procedures supporting program operations. 
· Participates in meetings, conferences, and consultations to contribute to the formulation and development of new and revised data platforms and procedures. Shares information on projects, initiatives, and best practices that can enhance agency, division, or Regional Office performance. 
Education and Experience: 
. Bachelor's degree with 3-5 years of related experience or an equivalent combination of education and experience
· Strong analytical and quantitative skills, writing skills, and an aptitude for progressive information technology, as well as initiative, resourcefulness and independence are desired. 
· Flexibility to adapt to multiple tasks and changing priorities; must have excellent organizational skills and be detail oriented. 
· Strong interactive communication skills and experience training/presenting. 
· Must be proficient in Microsoft Office Suite, possess strong Excel skills, and the SmartSheet platform. 
· Must be able to understand and communicate technical language.  
This position description should not be construed to imply that these requirements are the exclusive standards of the position, nor will it be the sole basis for any subsequent employee evaluations.
Bizzell is an equal opportunity employer. All qualified applicants will receive consideration for employment without regard to race, color, religion, sex, sexual orientation, gender identity, national origin, age, disability, veteran status, genetic information, union status and/or beliefs, or any other characteristic protected by federal, state, or local law. 
About Bizzell US
Bizzell US Established in 2010, Bizzell US (Bizzell) is a U.S. Small Business Administration (SBA) HUBZone-certified, strategy, technology, and consulting firm. Starting with our passion to improve lives and accelerate change, Bizzell has evolved as a leader in some of the most exciting and critical issues of our time. Under the leadership of founder, Dr. Anton C. Bizzell, the company delivers innovative, award-winning services to a diverse portfolio of government, private sector, and NGO clients who empower communities across the world. Global Representation Bizzell's expert staff is geographically rich and diverse and supports projects of significance across numerous localities within the United States as well as various regions of the world, including Africa, Asia, Latin America, and the Caribbean.
Connections working at Bizzell US
Loading. Please wait.
Powered By