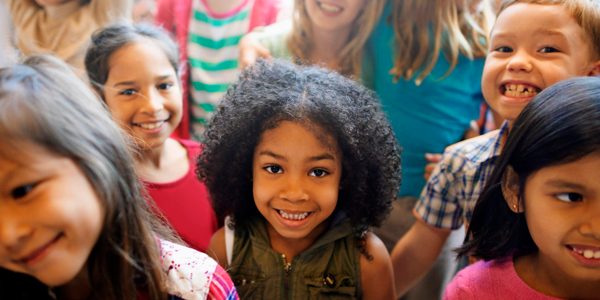 You are here
Job Seekers, Welcome to NAEYC Early Childhood Career Center
Use this area to filter your search results. Each filter option allows for multiple selections.
Details
Posted: 02-Sep-23
Location: Washington, D.C.
Type: Contract
Categories:
Other
Preferred Education:
4 Year Degree
Bizzell is a management and consulting firm with a mission to improve lives and accelerate positive change. We deliver award-winning services to a diverse portfolio of clients to help build healthy, secure, and sustainable communities across the globe. Bizzell's multi-disciplinary team works in health solutions, workforce innovation, managed services, and global programs. Specifically, they offer expertise in program management, research and evaluation, communication and outreach, training and technical assistance, policy analysis, and development.
At Bizzell, we are passionate about the work that we do and about the people we positively impact. Our vision, mission, and goals truly reflect our desire to make a real difference in this world. We want to work with people that share the same values, and we are hoping this could be you!
Bizzell is seeking a Special Project Coordinator to support our contract agency U.S. Department of Health and Human Services, Administration for Children and Families (ACF), Office of Head Start (OHS). Head Start is a national HHS program that promotes school readiness by enhancing the social and cognitive development of children through the provision of educational, health, nutritional, social, and other services to enrolled children and families.  
The Special Projects Coordinator is responsible for providing executive support to various senior leaders with complex organizational responsibilities. S/he will serve as the primary support and act as a liaison between Directors and various Divisions of Head Start. S/he will also support special projects and initiatives on behalf of leadership and manage multiple, ongoing projects concurrently.     
DUTIES AND RESPONSIBILITIES: 
Contributes to attainment of OHS strategic objectives through proficiency in data design, management, analysis, and

Arranges and coordinates meetings/conferences in collaboration with the meeting and events planning team when applicable. 

Handles routine and non-routine logistics (e.g., contacts meeting participants and coordinates responses, composes meeting materials and follow-up correspondence with input and review by Directors). 

Attends Division meetings, keeps meeting minutes, and disseminates action items to team and meeting attendees.

Assists with special projects as necessary including PowerPoints, pulling data from databases, and creating charts and tables.

May arrange travel needs of Directors and independently coordinates complex travel arrangements, typically involving multiple changes and destinations based on understanding of executive's availability and obligations. 

Prepares draft proposals and presentations with direction from Directors and/or support from other individuals or Divisions, as necessary. 

Manages potential complex calendar/diary activity, including coordination of appointments for Directors as well as extensive rescheduling. 

Coordinates work with third-party suppliers—both internal and external to address support needs and issues on behalf of the Directors. 
EDUCATION AND EXPERIENCE:
BS/BA degree required with 3-5 years of administrative assistant support experience supporting Executive level management.

Previous federal government experience highly desired.

He/she MUST have or be able to successfully complete a public trust background investigation.

Strong proficiency with Microsoft Office suite applications including Word, Excel, and PowerPoint.

Strong organizational, time management, and analytical skills.

Excellent verbal and written communication skills.

Excellent attention to detail.

Excellent customer service skills.

Experience with travel planning and approval procedures.

Ability to work under and meet tight timelines.
The position description should not be construed to imply that these requirements are the exclusive standards of the position, nor will it be the sole basis for any subsequent employee evaluations.
Equal Opportunities:
Bizzell is an equal opportunity employer. All qualified applicants will receive consideration for employment without regard to race, color, religion, sex, sexual orientation, gender identity, national origin, age, disability, veteran status, genetic information, union status and/or beliefs, or any other characteristic protected by federal, state, or local law.
About Bizzell US
Bizzell US Established in 2010, Bizzell US (Bizzell) is a U.S. Small Business Administration (SBA) HUBZone-certified, strategy, technology, and consulting firm. Starting with our passion to improve lives and accelerate change, Bizzell has evolved as a leader in some of the most exciting and critical issues of our time. Under the leadership of founder, Dr. Anton C. Bizzell, the company delivers innovative, award-winning services to a diverse portfolio of government, private sector, and NGO clients who empower communities across the world. Global Representation Bizzell's expert staff is geographically rich and diverse and supports projects of significance across numerous localities within the United States as well as various regions of the world, including Africa, Asia, Latin America, and the Caribbean.
Connections working at Bizzell US
Loading. Please wait.
Powered By