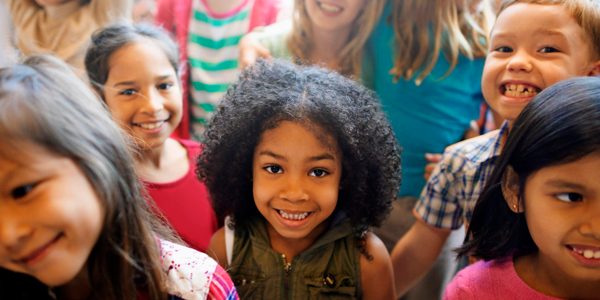 You are here
Job Seekers, Welcome to NAEYC Early Childhood Career Center
Use this area to filter your search results. Each filter option allows for multiple selections.
Director of Children's House
Minnesota State University, Mankato
Details
Posted: 24-Aug-23
Location: Mankato, Minnesota
Type: Full Time
Salary: Range $51,978 - $96,976
Categories:
Teaching, 0-5
The Director has the primary responsibility to develop, manage and administer a nationally accredited program for a fully licensed childcare facility that provides professional services for children ages six (6) weeks to six (6) years. This position provides services to and develops formal partnerships with children and parents, university faculty, staff, students, and other participants, as appropriate. The Director is responsible for the hiring, training, supervision, and performance management of professional level staff who direct and provide childcare/educational curriculums for assigned children. In addition, the Director will supervise university students, in a pre-service field experience capacity, or as a student member within the program. This position represents the program, College of Education and Minnesota State University, Mankato to the university community and the greater regional area.
Bachelor's degree in Early Childhood Education or related area. (conferred on an official transcript at the time of application.)
Early Childhood Licensure
Minimum of 3 years' teaching experience with pre-kindergarten aged children in a group childcare setting.
Experience in leadership or administration of early childhood programs or initiatives.
Infant/Child

CPR

and First Aid Certification within 30 days of start date.
Demonstrated commitment to fostering a diverse working and learning environment.
About Minnesota State University, Mankato
University Demographics Minnesota State University, Mankato is a member of the Minnesota State system. Minnesota State has established a strategic vision, Equity 2030, which aims to close the educational equity gaps across race and ethnicity, socioeconomic status, ability, and geographic location by the end of the decade at every Minnesota State college and university and to provide an opportunity for all Minnesotans to create a better future for themselves, for their families, and for their communities. The focus of the work includes: · Enhancing access and student success. · Providing Minnesota with the talent it needs. · Anchoring the communities and regions we serve. Equity 2030 seeks to bridge efforts occurring within divisions and institutions, creating an intentional statewide culture of equity-minded collaboration and resulting in equitable practice embedded throughout our institutions. The full Equity 2030 plan is linked here. https://www.minnstate.edu/Equity2030/index.html Minnesota State University, Mankato has identified five broad themes as our basis for discussion in developing our next comprehensive strategic plan. The themes are Serving Students and Managing E
...
nrollment, Focusing our Resources, Offering an Exceptional Student Experience, Caring for Health and Well-Being, and Ensuring a Welcoming, Equitable, and Inclusive University. We seek to attract teacher-scholars who will be culturally and academically diverse faculty members, and staff with a demonstrated commitment to creating an inclusive learning and working environment. Minnesota State University, Mankato, is student-centered and focuses on applied research that expands knowledge; improves learning; and serves the region, state, and nation. Founded as a Normal School in 1868, Minnesota State University, Mankato is now the second largest university in Minnesota with a tradition of combining big-ideas with real-world thinking to find solutions for pressing problems in the state, region, and global society. Mankato, Minnesota, is a community of nearly 44,500 people, about 85 miles southwest of the twin cities of Minneapolis and St. Paul. The University acknowledges the land and the tribal nations upon this land whose work is being accomplished. We acknowledge that we are on Dakota land. We also take the opportunity to recognize that we live, work, and learn in the homeland of the Dakota people, whose language frames our name—Minnesota State University, Mankato. Serving approximately 14,000 students annually, the University is an applied research institution, with more than 200 academic programs, from bachelor's through doctoral degrees. The University is a diverse and global campus with 18% students of color and 1,175 + international students from 95 countries, cutting-edge information technology solutions and extensive partnerships. With 1,600 faculty and staff, including 700 teaching faculty. The University has additional locations and a growing number of on-line programs to accelerate educational access and opportunity. These locations include partnerships in northern Minnesota's the iron range region. Fast facts about the university can be found here: https://mankato.mnsu.edu/about-the-university/fast-facts/
Show more
Show less
Connections working at Minnesota State University, Mankato
https://careerforum.naeyc.org/jobs/19050049/director-of-children-s-house
Loading. Please wait.
Powered By