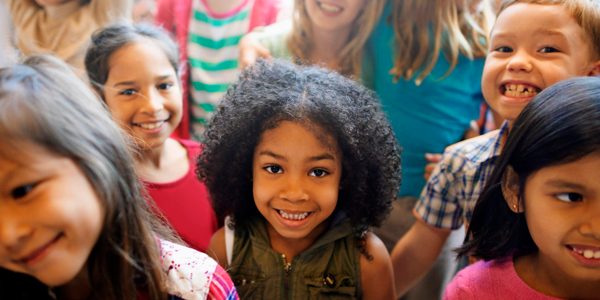 You are here
Job Seekers, Welcome to NAEYC Early Childhood Career Center
Use this area to filter your search results. Each filter option allows for multiple selections.
Details
Posted: 10-Aug-23
Location: Boston, Massachusetts
Type: Full Time
Salary: $19.50-$21.60/hour
Categories:
Teaching, 0-5
Salary Details:
Benefits eligible staff at Mass Audubon may elect to enroll in medical, dental, and vision plans. Mass Audubon also offers disability and life insurance plans, a retirement plan through MetLife, and Flexible Spending Account options. Mass Audubon employment also includes access to an Employee Assistance Program (EAP) and the Reciprocity Agreement through the Consortium of Non-Profit Arts/Cultural/Environmental Organizations of New England. Mass Audubon employees also enjoy 13 paid holidays (holidays may shift annually due to where days fall within calendar).
About This Position
Located on the grounds of the Boston Nature Center in Mattapan, we have access to 67-acres of wetland, meadows and forests. The students and staff spend their days exploring and investigating the natural world through multi-sensory, hands-on, nature-based science curriculum.
Candidates for this position must possess a love of nature and teaching outdoors with children ranging in ages 3 to 6 years. This is a full-time year-round position, so come and join us for all four seasons.

Application Instructions
Please submit a resume and cover letter with your ADP application.
Responsibilities
Provide a physically and emotionally safe environment for young children in both indoor and outdoor settings
Help support and develop nature-based curriculum that reflects the needs of the children, the standards for early childhood education and the mission of Mass Audubon
Communicate and work cooperatively with the Nature Preschool Director/Lead Teacher and other education staff
Work rotating schedules from 7:30am-3:30pm, 8:00am-4:00pm and 10:00am-6:00pm
Follow protocols established by Boston Nature Center and EEC regulations
Help maintain the physical environment by contributing to housekeeping tasks as needed
Spend 4 or more hours daily outdoors with the students during all seasons, except during severe weather conditions, with the ability to navigate varied terrain for both land and water learning opportunities
Work with the Director/Lead Teacher and other staff to accomplish program goals
Maintain a schedule as determined by the Preschool Director
Observe and document children's learning through the use of notes, photos, newsletters, etc.
Participate in Parent/Teacher Conferences and attends scheduled community engagement activities.
Communicate and interact with children, parents and community in a professional manner.
Attend Professional Development seminars as determined by Preschool Director
Acknowledge and respect diversity and promote inclusion of all people regardless of ethnic, cultural, linguistic backgrounds, gender identity, sexual orientation, and physical and mental disabilities
Qualifications
At Mass Audubon, our highest priority is finding the best candidate for the job. Research has shown that people of color and women are less likely to apply for jobs if they don't believe they meet every one of the qualifications described in a job description. We encourage you to apply, even if you don't believe you meet every one of our described qualifications or you have a less traditional background. We are looking for applicants with the following qualifications:
Must Haves
At least 21 years old
Minimum of 1 year of experience working with children 3-5 years old
Experience, willingness, and comfort taking children into nature a high priority
Excellent verbal and written communication skills
Ability to work cooperatively and independently is required
Demonstrate ability to promote and respect diversity of ethnic, cultural, linguistic backgrounds and, physical and mental disabilities
Demonstrate interpersonal skills and commitment to helping others grow in the understanding, relationship, and concern for the environment
Provide three references upon request
Nice to Haves
EEC Preschool Teacher certification is preferred but not required
Willingness to obtain Teacher Certification within 1 year
Experience in providing natural science instruction to preschool age children is recommended but not required
Current First Aid/CPR certification or willing to obtain
About Mass Audubon
Mass Audubon is the largest nature-based conservation organization in New England. Founded in 1896 by two women who fought for the protection of birds, Mass Audubon carries on their legacy by focusing on the greatest challenges facing the environment today: the loss of biodiversity, inequitable access to nature, and climate change. With the help of our 140,000 members and supporters, we protect wildlife, conserve and restore resilient land, advocate for impactful environmental policies, offer nationally recognized education programs for adults and children, and provide endless opportunities to experience the outdoors at our wildlife sanctuaries. Explore, find inspiration, and take action at www.massaudubon.org.
Connections working at Mass Audubon
Loading. Please wait.
Powered By