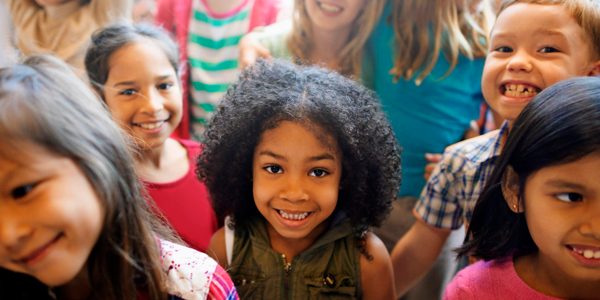 You are here
Job Seekers, Welcome to NAEYC Early Childhood Career Center
Use this area to filter your search results. Each filter option allows for multiple selections.
HPUMC Day School Assistant Director, PreK3 / PreK4 / Bridge to Kindergarten
Highland Park United Methodist Church Day School
Details
Posted: 25-May-23
Location: Dallas, Texas
Type: Full Time
Categories:
Program Administration
Required Education:
4 Year Degree
Highland Park United Methodist Church Day School
The Assistant Director is primarily responsible for classroom operations for PreK 3 / PreK 4 / Bridge to Kindergarten, including management of staff and educational programming.  The Assistant Director will ensure quality and consistency of curriculum, classroom environments, parent communications, and teacher competencies. This position also oversees the Float Teachers and Employed Substitute Teachers to be sure they are fully utilized and available when needed in classrooms.
Additionally, on a schoolwide basis, this position manages the enrichment programs at the Day School and oversees Team Lead teachers.
Reports To:  Director, Day School
FLSA Status:  Exempt
Campus:  Mockingbird, (Dallas, Texas)
Working Hours:  This is a Full-time position with benefits that will work at least 40 hours per week.
Anticipated Schedule:  Monday- Friday, 8:30 AM to 5:30 PM.  Additional hours may be necessary to meet the demands of the job.
 Job Responsibilities and Duties:
Administrative Oversight
Supervises and supports PK3/PK4/Bridge to Kindergarten teachers in both AD and HD programs

Provides a daily physical presence in all age-level classrooms by walking around and visiting classrooms and engaging with children, parents, and teachers 

Provides Office hours after 11am

Ensures compliance with policies and procedures

Oversees all classroom communications with parents

Ensures consistency in classroom postings for parents across age-level classrooms

Keeps parents informed of staffing changes and substitute coverage

Keeps Director informed of any teacher or parent needs, concerns, and improvement plans

Responsible for timely recommendations/referrals for admission to other schools as requested by parents

Establish relationships with colleges/universities with education programs to assist with hiring teachers and on-call subs
Classroom Operations & Teacher Engagement
Teacher Engagement & Supervision

- ensures that the supervision of children is without distractions, there is proper playground zone supervision, and active teacher engagement with children's play and educational activities

Performance Assessment

- conducts written classroom observations using designated assessment tool (each classroom observed 6 times per school year); submits documentation to Director

Classroom Curriculum

- reviews  weekly lesson plans and daily activity plans and ensures such plans are carried out, consistent between age levels classes, and are communicated to parents

Health and Safety

- responsible for classroom and playground compliance with CCR, Health Department, NAEYC and HPUMC Policy/Procedures

Child Assessment

- oversees  and maintains child development assessments, anecdotal records, and child portfolios

Teacher Assistance

- provides assistance to teachers with student and issues with parents as needed

Special Needs

- assesses child behavior and special needs; coordinates parent conferences, support services and resources

Substitute Teachers

- ensures maintenance and consistency of classroom management, curriculum, and appropriate parent communication 

Parent Conferences

- reviews all conference forms prior to scheduled meetings; sits in on at least one conference per teacher/year (may require more to support first year teachers)
Staffing
Classroom Schedules

- assesses child attendance patterns and manages age-level staffing structure; adjusts teacher schedules as needed to ensure teacher/child ratios are maintained

Hiring

- conducts teacher recruitment, hiring, orientation and ongoing professional development for PK3/PK4/Bridge to Kindergarten age level

Annual Performance Evaluation

-provides teacher performance evaluations in compliance with HPUMC Policy

Performance Improvement

- follows procedures for teacher performance improvement when necessary

Staffing Support

- works in the classroom as needed if a float/substitute teacher is not available

 
Other Responsibilities:
Supervises and supports Float & Substitute Teachers
Manages assignments of all Float Teachers

Manages communication and schedule requests for Substitute Teachers
Responsible for all Enrichment Programs (school wide), including but not limited to:
Specials classes and schedules

Playground schedules

In-house Field Trips

Stay & Play
Other duties as assigned. Additionally, responsibilities may be changed at any time without advance notice.
Education and Desired Skills:
Bachelor's Degree required

5 years experience in Early Childhood Education required; administrative experience preferred
Additional Requirements:
Meets criteria for Director Certification through Texas Health and Human Services, Department of Child Care Regulation (Minimum Standards 746.1015)

CPR and First Aid Certifications (can be completed while employed)

Demonstrated interpersonal and customer service skills
About Highland Park United Methodist Church Day School
The Highland Park United Methodist Church Day School is a faith-based early childhood education program located on the campus of Southern Methodist University in Dallas, Texas. The Day School serves approximately 275 children, Infants through Bridge to Kindergarten. Competitive pay and benefits are offered.
Connections working at Highland Park United Methodist Church Day School
https://careerforum.naeyc.org/jobs/18632409/hpumc-day-school-assistant-director-prek3-prek4-bridge-to-kindergarten
Loading. Please wait.
Powered By