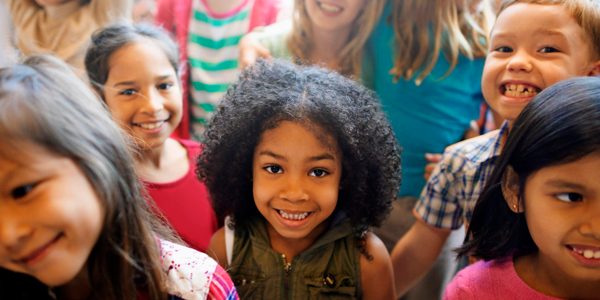 You are here
Job Seekers, Welcome to NAEYC Early Childhood Career Center
Use this area to filter your search results. Each filter option allows for multiple selections.
Kiddie Academy of Des Peres - Teacher: Infant & Toddler Unit
Kiddie Academy St. Louis
Details
Posted: 24-May-23
Location: Des Peres, Missouri
Type: Full Time
Salary: $17+/hour
Categories:
Teaching, 0-5
Salary Details:
The final salary will be determined based on the candidate's qualifications and the outcome of the interview.
Preferred Education:
2 Year Degree
Five Reasons Why You Want to Work for Kiddie Academy St. Louis:
Top pay, benefits, and a friendly, fun environment

Medical/Dental/Vision insurance
Continuing Education Support
Employee discount/Childcare reimbursement
9 Paid Holidays per year
Paid vacations and paid personal hours
5 Free logoed tshirts and more
Our wages are in the upper 5% of the wages in our industry!

NAEYC accredited: Kiddie Academy is among only 1 in 10 early learning centers in Missouri that have earned NAEYC Accreditation. We're incredibly
proud of this distinction and we know that it's the result of our exceptional team members.
Career Development: We promote from within and support your long-term care goals. Opportunities on our team include; Lead Teacher, Department Lead, Curriculum Coordinator, Academy Support Coordinator, Director & more! Also, we support your career with paid online courses, in-house training, CPR/First Aid certification, and other events including bi-annual professional development days.
Security & Safety: Exclusive individual PIN numbers allow access to the building. All doors and gates inside/outside are locked and alarmed all day, every day
Fun Classroom: At the core of Kiddie Academy's education program is our belief in "learning through play."!
.
As a Teacher at Kiddie Academy, you will:
Supports and maintains a safe and clean classroom environment.
Support all day-to-day processes, curriculum, and classroom management systems to ensure a smooth daily flow.
Develop strong relationships with the children, parents, lead teacher, and co-workers.
Helps develop and support the planning and implementation of weekly lesson plans, including multiple backup plans, ensuring children are constantly engaged in learning throughout the day.
Attends and participates in monthly team meetings, Academy events, training, and other meetings as requested.
Understands and supports the KA mission and vision through the highest level of positive professionalism, building the Kiddie Academy brand and organizational culture.
AND have fun!
Requirements
A Child Development Associate(CDA) certificate, Associate's Degree, or equivalent experience in early childcare education is preferred
1-year or more experience in early childcare education is required
A high school diploma is required
Strong communication skills: The ability to effectively communicate with young children, parents, and colleagues is essential.
Patience and empathy: Working with young children can be challenging, so patience and empathy are important qualities to have.
Creativity: Developing engaging and stimulating activities for young children requires creativity and imagination.
Organizational skills: Being organized helps in planning lessons, managing materials, and maintaining a structured learning environment.
Adaptability: Young children can be unpredictable, so being able to adapt to different situations and changing needs is crucial.
Passion for teaching and early childhood development
Must be able to lift and carry at least 40-pound on a consistent basis
About Kiddie Academy St. Louis
For over 40 years, Kiddie Academy®? Educational Child Care has been a leader in education-based childcare. We are based in Maryland and have over 300 franchised Academies located in 32 states and the District of Columbia. Kiddie Academy of St. Louis is a franchised educational childcare center, and we are made up of three locations in the metropolitan area: Chesterfield, Des Peres, and O'Fallon, Missouri. With the support of our corporate team and our highly involved owners here in St. Louis, Kiddie Academy provides an exceptional learn-through-play curriculum for children ages 6 weeks to kindergarten. Our ongoing professional development opportunities keep our team of professional educators consistently engaged in growth & career evolution.
Connections working at Kiddie Academy St. Louis
Loading. Please wait.
Powered By