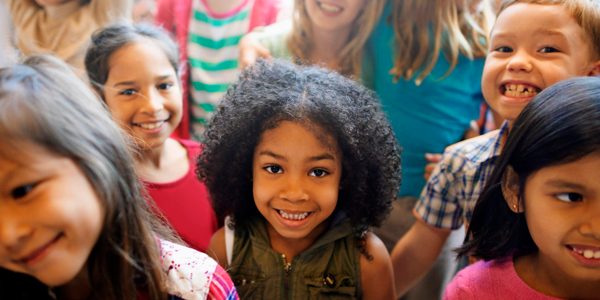 You are here
Job Seekers, Welcome to NAEYC Early Childhood Career Center
Use this area to filter your search results. Each filter option allows for multiple selections.
Program Director, CFRC Campus-Centered Programs
University of Nevada, Reno - Child & Family Research Center
Details
Posted: 23-May-23
Location: Reno, Nevada
Type: Full Time
Salary: $81,880 - $90,068
Categories:
Program Administration
Internal Number: R1036746
The University of Nevada, Reno is recruiting for a professional Program Director with excellent interpersonal and leadership skills, and knowledge of early childhood education for the Child and Family Research Center (CFRC). This position is located on the University of Nevada, Reno campus and reports to the Executive Coordinator of the CFRC in the Department of Human Development, Family Science, and Counseling in the College of Education & Human Development.
The Program Director of Campus-Centered Programs plans, implements, and evaluates early care and education services for the self-supporting arm of the Child and Family Research Center. The Director assumes primary responsibility for the scheduling, staffing, and daily operations for early learning classrooms in 2 locations on campus. The Director also participates in CFRC-wide leadership by serving as the CFRC's behavior, curriculum, and training specialist, and in developing quality improvements and quality controls for the CFRC. The Director supervises and evaluates all campus-centered Early Childhood Educators, one administrative assistant and the CFRC's Curriculum Coach.
The Program Director assures compliance with all applicable local, state, and federal regulations including but not limited to the Nevada Regulations for Child Care Facilities, and the National Association for the Education of Young Children Program Accreditation Standards.
The Program Director provides direction and oversight in personnel administration, staff supervision, fiscal administration, facility management, program administration, fundraising and research support, and serves as a community liaison, participating in committees related to early care and education.
Required Qualifications
Bachelor's Degree and 4 years of related professional experience, Master's Degree and 2 years of related professional experience, or Doctoral Degree (Ph.D./Ed.D.) and 1 year of related professional experience. Degree must be in a field related to early childhood education, child development, family science, or closely related field of study
Must meet requirements for Director as stipulated by Nevada Child Care Licensing Regulations and NAEYC accreditation standards
Certified Nevada Registry Trainer
Preferred Qualifications
Leadership of an early care and education program,
Supervision experience,
Leadership roles in community/state organizations,
Oversight of large budgets
About University of Nevada, Reno - Child & Family Research Center
The Child and Family Research Center provides a developmental, child-centered approach to early education. We provide appropriately stimulating experiences that fit naturally into children's daily routines. A variety of materials and activities are used to help children learn the value of diversity and respect for all family backgrounds. Our staff is committed to helping meet the needs of children and families for appropriate child care. We provide a safe and nurturing environment that promotes the physical, social, emotional, cognitive, and language development of young children. Our program provides early childhood care and education to children age 6 weeks to 6 years old.
Connections working at University of Nevada, Reno - Child & Family Research Center
https://careerforum.naeyc.org/jobs/18622426/program-director-cfrc-campus-centered-programs
Loading. Please wait.
Powered By