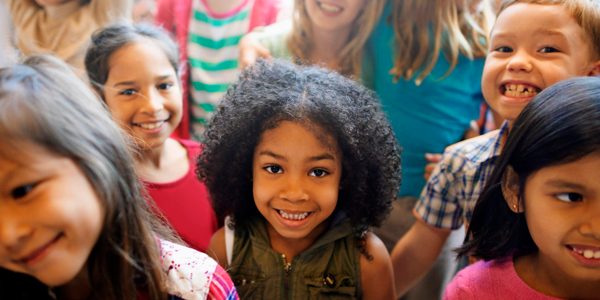 You are here
Job Seekers, Welcome to NAEYC Early Childhood Career Center
Use this area to filter your search results. Each filter option allows for multiple selections.
Substitute Provider, Child Care Substitutes of Oregon
Western Oregon University
Details
Posted: 23-May-23
Location: Oregon
Type: Contract
Salary: Hourly ($20-$25.30 per hour)
Categories:
Program Administration
Preferred Education:
High School
Substitute Provider, Child Care Substitutes of Oregon
Recruitment #:            S2294
Review Date:                    Immediate review | Open until filled
Department:                     The Research Institute
Salary Rate:                       Hourly ($20-$25.30 per hour)
Position Summary:
The Research Institute (TRI) houses two Centers focused on informing and facilitating change in educational and human service systems to improve the quality of life for all individuals. Funded through external grants and contracts, the Centers conduct programs of research, develop evidence-based interventions that are provided through technical assistance and professional development, and increase system capacity to effect change. TRI was established in 1961 at WOU and has research partnerships throughout Oregon and the nation. TRI is committed to promoting and supporting an environment which values and affirms equal opportunity, diversity, and inclusive practices. TRI is committed to creating a safe environment to have dialogue with our co-workers, partners and those who receive our services about how to best address the implicit bias that exists. TRI is committed to creating an anti-racist workplace that is fully inclusive by disrupting systemic racism and dismantling barriers for people of color in the workplace.
Child Care Substitutes of Oregon (CCSO)
TRI's Center on Early Learning and Youth Development (CELYD) plays an integral role in Oregon's early learning and child care system. In partnership with the Early Learning Division (ELD), CELYD has been tasked to develop, implement and manage a system of early educators that will provide substitute child care services to early learning and development programs statewide. CELYD staff will recruit, screen, train and oversee substitutes available to provide services around Oregon. Using an online platform, child care programs will be able to request substitutes for their program. Hired substitutes can then apply for shifts that fit their schedule at their own discretion.
Substitute Provider, Child Care Substitutes of Oregon
Substitute Providers will respond to the continuing employment needs of child care providers in Oregon as they will have the opportunity to apply for shifts within different child care facilities that may include: registered and certified family child care homes, certified child care centers, and regulated subsidy child care. Ages of children substitutes may work with are 0-12, and include those under 18 years old with special needs. Substitutes are being hired by Child Care Substitutes of Oregon, a program that falls under TRI's Center on Early Learning and Youth Development (CELYD) at Western Oregon University (WOU).  Substitutes are expected to use culturally responsive, innovative best practices across a variety of duties including engagement with children and families, collaboration and support within a child care team, and professional development.
Participation in this position requires engagement in continual learning in anti-racism, equity, diversity, inclusion and outreach in order to cultivate equitable practices across all aspects of position duties and participate and engage in efforts to further develop and implement the center, projects and university's equity work and goals.
Bilingual staff may be asked to use both languages across duties and activities as needed. Bilingual staff will provide translation and interpretation in a culturally responsive manner as needed for this position, and bilingual shifts will be compensated at a higher rate. Shifts that occur during weekends/evening hours will also be compensated at a higher rate, as well as those that are categorized as infant/toddler shifts.
Substitutes in this position will provide substitute services throughout the state of Oregon to child care programs. Substitute providers will work closely with community early childhood education providers, their staff, and the Child Care Substitutes of Oregon team.  Substitutes will report to the Program Coordinator Substitute Supervisor to engage in scheduling, communication, feedback, and professional development.
Due to the nature of child care program hours, occasional weekend or evening hours may be available. This position will involve travel to and from the designated child care facilities that the substitute applies for.
Currently we are hiring substitutes to work statewide. In 2023, the CCSO program will launch statewide and there will be more opportunity to work in other areas of Oregon at that time.
Click here for the complete position description which includes knowledge areas and preferred qualifications.


Women, Black, Indigenous and People of Color, veterans, people who identify as LGBTQ+, and people with disabilities are highly encouraged to apply for this position, even if they do not meet qualifications exactly as listed. We are most interested in finding the best person to fulfill this role within our university community, and that candidate may be someone with transferable skills and experience rather than exact qualifications.
Required Application materials: You may submit all materials online at www.wou.edu/prostaffapp
WOU Employment Application form available here - unclassified/faculty
Resume
Additional Application information:  
Contact information for three professional references will be requested from finalists. Western Oregon University only considers visa support for Tenure Track employees placed in specialized positions that are continuing regular university appointments for multiple years.
Background/Education Check:
A criminal background check will be completed as a condition of employment. Education checks are processed for positions requiring a formal degree as a minimum requirement.
Employee COVID-19 Vaccine Requirement:
All WOU students and employees are required to be fully vaccinated against COVID-19. All newly hired employees must meet the vaccination requirement or file an exemption prior to their first day of employment.
Benefits:                             
Western Oregon University offers an excellent benefits package for eligible employees which includes 95% premium paid healthcare, a generous retirement and vacation package, and reduced tuition rates for employee, spouse or dependent at any of the Oregon Public Universities. http://www.wou.edu/hr/benefits/
Equal Employment Opportunity:
Western Oregon University is an equal opportunity employer that is committed to diversity, equity and inclusion in the workplace. We celebrate our inclusive work environment and encourage people of all backgrounds and perspectives to apply. We embrace our differences, and know that our diverse team is a strength that drives our success.
Western Oregon University is committed to developing a barrier-free recruitment process and work environment. If you require any accommodations, please email us at [email protected] and we will work with you to meet your accessibility needs.
Please note that due to the volume of resumes received, we are unable to contact each applicant regarding the status of each position or reply to candidates' inquiries via phone or email.
Minimum Requirements:
- 18 years of age or older
- Possession of or ability to obtain requirements prior to first day of work onsite (paid trainings provided upon hire):
Completion of Child Care Substitutes of Oregon orientation & onboarding modules
Enrollment in the Central Background Registry
Pediatric First Aid/CPR
Oregon Food Handler's card
Oregon's Early Childhood Education Safety Set trainings:

Recognizing and Reporting Child Abuse and Neglect
Safe Sleep for Infants
Introduction to Childhood Health and Safety
Prevention is Better than Treatment
Foundations for Learning
- Proficient oral and written communication skills
- Ability to be flexible and adapt to changes and emergent needs
- Ability to communicate with a wide variety of individuals and groups, including providers, work team, CCSO personnel, and administrators from diverse backgrounds
- Commitment to CELYD's anti-racism goals and practices
- Ability to walk/stand for 4-6 hours each day, get up and down off the floor/child sized furniture frequently, and lift 30 pounds (ability to lift 50 pounds is preferred)
- Have access to reliable method of transportation
- Have access to technology and internet connection to receive notifications, join Zoom meetings, and respond to messages in a timely manner
About Western Oregon University
Western Oregon University, founded in 1856 and located in Monmouth, is the state's oldest public university. With approximately 5,500 undergraduate and graduate students, WOU is a mid-sized, NCAA Division II institution with nearly 80 percent of the student population being from Oregon. Approximately 25 percent of students are minorities, veterans or part of an underserved population. The university is known as Oregon's campus of choice for those seeking a personal, supportive, student-centered learning community where every class is taught by faculty members and each student has access to diverse education opportunities. Together we succeed.
Connections working at Western Oregon University
Loading. Please wait.
Powered By