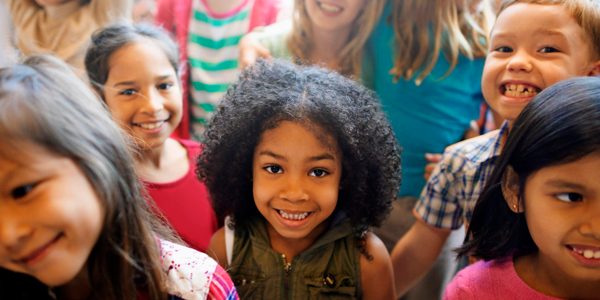 You are here
Job Seekers, Welcome to NAEYC Early Childhood Career Center
Use this area to filter your search results. Each filter option allows for multiple selections.
Details
Posted: 17-May-23
Location: Wyoming, Michigan
Type: Full Time
Salary: $18.42-$22.68
Categories:
Program Administration
Teaching, 0-5
Required Education:
Some College
Position Overview:
Ensures the implementation of the Head Start program in a safe environment for children in accordance with the performance standards by meeting the physical, social, intellectual, emotional and cultural needs of each enrolled child in partnership with parents.
Essential Duties and Responsibilities may include but not limited to the following:
Developing Curriculum
Develop curriculum and implement developmentally appropriate activities in all Head Start domains according to the individual needs of children as written in daily lesson plans
Documentation
Conduct agency screenings and assessments
Responsible for children's assessment data in online assessment tool
Classroom Responsibilities
Implement positive redirection and behavior guidance
Instruct children in practices of personal hygiene and other self help skills
Prepare meals and snacks for children
Works one on one with children who need individual attention
Leads individualized routines and classroom activities alongside the other Teachers
Responsible for training all Education new hires in designated training classrooms
Working with Parents
Empower parents by enhancing parenting skills and parent/child relationships
Attend parent meetings to actively support parent participation in program implementation
Conduct a minimum of two home visits and two Parent Teacher Conferences per program year
Recruitment/Enrollment
Assist in recruitment, enrollment and orientation of Head Start families
Guidelines and Procedures
Responsible for being familiar with the Agency's school readiness goals and how to apply them to the classroom lesson plans and individualization
Supervisory Responsibilities:
No Supervisory Responsibilities.
Required Education and Experience:
Minimum Associate Degree (Bachelor Degree preferred) with stated major in ECE (Early Childhood Education) or (CD) Child Development (or) an Associate Degree in any field with a minimum of twelve (12) credit hours in ECE/CD with emphasis on infant/toddler development.
*Requirements are based on the Head Start Reauthorization Act of 2007 (P.L. 110-134) and the Licensing Rules for Child Care Centers (2006 MR 11, Eff. Dec. 7, 2006) and are subject to change.

Related Field means child guidance/counseling, child psychology and family studies. 2006 MR 11, Eff. Dec. 7, 2006; R 400.5103(a) Note: at the time of this revision, U.S. Dept of Health and Human Services has the definition of "degree in related field" under review. OHS-PC-J-001.
Child Care Administration means child care administration, education administration or business administration. 2006 MR 11, Eff. Dec. 7, 2006; R 400.5103(b).
Competencies:
To perform the job successfully, an individual should demonstrate the following competencies:
Adaptability
Attention to Detail
Emotional Control
Reliability
Teamwork
Physical Requirement:
The physical demands described here are representative of those that must be met by an employee to successfully perform the essential functions of this job.
Ability to sit for prolonged periods of time while performing work duties.
Physical ability to effectively and efficiently operate keyboard and other work related tools and equipment.
Visual acuity to effectively read computer screen, reading material, and reports or documentation required per Head Start guidelines.
Ability to sit, stand, bend, reach, pull twist and turn with sufficient manual dexterity to operate standard office machines, to file, retrieve supplies, perform light cleaning of classroom/office, etc.
Ability to squat, crawl, kneel and bend in order to speak to children at the child's eye level, to play with the children and to pick up toys and equipment from the floor.
Ability to raise arms above head and extend arms and legs beyond body.
Ability to sit in 15 inch chairs.
Ability to lift and carry twenty-five to thirty (25-30) pounds, if you are required to lift over this amount in a non-emergency situation, you are required to ask for assistance.

In some emergency situations you may be required to lift over thirty (30) pounds.

Ability to hear and listen when a child or another individual is speaking to you both in a calm and excited environment.
Work Environment:
The work environment characteristics described here are representative of those an employee encounters while performing the essential functions of this job.
The noise level in the work environment is usually moderate.
NOTE: This job description is not intended to be all-inclusive. Employees may perform other related duties as assigned to meet the ongoing needs of the agency. Employees in this position must be able to perform the essential job functions of this position, with or without reasonable accommodation. If you require a reasonable accommodation to perform these job functions, please contact the Human Resources Department.
About Head Start for Kent County
Every child deserves a good start. At Head Start for Kent County we help children from low-income families in Kent County, Michigan, get that start by providing comprehensive education programs and health services. We encourage intellectual, social and emotional growth by offering holistic, family-centered services in a supportive environment. Head Start and Early Head Start programs offer safe, consistent child development services for children from birth to age five.
Connections working at Head Start for Kent County
Loading. Please wait.
Powered By