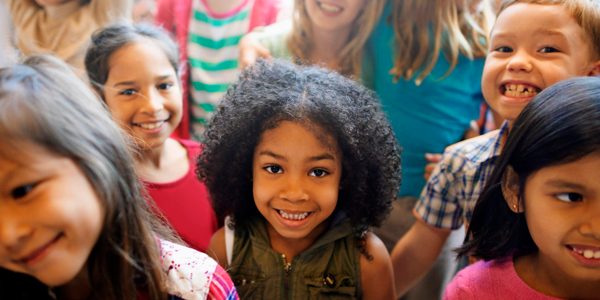 You are here
Job Seekers, Welcome to NAEYC Early Childhood Career Center
Use this area to filter your search results. Each filter option allows for multiple selections.
Details
Posted: 16-May-23
Location: Laguan Niguel, California
Type: Full Time
Salary: $20 - $25
Categories:
Teaching, 0-5
Salary Details:
it depends on experience and education ECE units
St. Anne school is looking for an enthusiastic teacher to work with preschool-age students from the hours of 1:30 p.m. to 6 p.m. Competitive hourly rate and a minimum of 12 ECE units. St. Anne School is a united community of students, parents, alumni, faculty, and staff. With a long history of educating students since 1992, St. Anne School is seeking passionate, loving, caring individuals to join our team. 
RESPONSIBILITIES:
Acts as a role model of professionalism in a Christian environment.

Supports the philosophy, policies, and goals of the school, as well as the decisions made by the Administrators.

Insures the health, safety, and welfare of all students.

Holds in strict confidence all matters pertaining to school.

Adheres to all policies and procedures as outlined in the Parent/Student Handbook and Employee Handbook.
·

        

Attend faculty and administrative meetings as needed.
DUTIES:
Maintains Preschool & Daycare room + hallway including updating bulletin boards with children's Art and or projects, etc.

Prep and plan all art/holiday curriculum for Preschool Daycare

Set up all sign-in boards for the next day

Overseeing student check-in, and sign-out for preschool daycare.

Care for sick students when the nurse or Daycare director is not available.

Performs clerical tasks such as filing, typing, photocopying, collating, and distributing materials

Maintain Preschool Daycare Nurse station

Document incidents with daycare assistants, parents, and or students

Summer Camp duties as assigned

Filing when needed.

Supervises daily lunch duty.
Laminate for school staff daily if needed.
All other duties as assigned
PHYSICAL DEMANDS AND WORKING ENVIRONMENT:
The conditions herein represent those that must be met by an employee to perform the essential functions of this job successfully. Reasonable accommodations may be made to enable individuals with disabilities to perform essential job functions.
Environment: Work is performed primarily in a standard classroom setting.
Physical: Primary functions require sufficient physical ability and mobility to work in an office setting; to stand or sit for prolonged periods of time; to occasionally stoop, bend, kneel, crouch, reach, and twist; to lift, carry, push, and/or pull light to moderate amounts of weight; to operate office equipment requiring repetitive hand movement and fine coordination including use of a computer keyboard, and to verbally communicate to exchange information.
Vision: See in the normal visual range with or without correction.
Hearing: Hear in the normal audio range with or without correction.
Hours: Full or Part-Time, Ten-month, non-exempt, employee (30 or 17.5 hours per week; Monday to Friday hours are either starting at 11 or 2:30 and staying till about 6:00 pm)
                       
Reports to: Daycare Director
This is either a full-time and/or part time as we're looking for both, hourly, non-exempt position starting at $20 an hour up to $25 an hour depending on ECE units and years of experience. Please send cover letter, resume, and college transcripts to the Director of Human Resources, Melissa Vergara at [email protected].
QUALIFICATIONS:
Minimum of 12 qualified units in Early Childhood Education (ECE) required.
Administrative experience is preferred.
Acquired skills in providing tender loving care and support to children.
Skills and abilities to maintain friendly and successful communication with parents.
Ability to establish successful teamwork with other teaching staff
About St. Anne School
St. Anne School is a private Catholic school within and recognized by the Diocese of Orange. St. Anne School was founded as a Christian School in accordance with the Roman Catholic tradition in 1992 by a group of parents, clergy and community leaders serving children of all faiths in Preschool through eighth grade. The original site was a leased parcel of land in Laguna Niguel situated with modular classrooms. Throughout the next three years St. Anne School experienced steady enrollment. In 1995, a committee of parents located and arranged for the purchase of 7.5 acres of land in Laguna Niguel for the permanent home of St. Anne School. Phase I opened on September 12, 1996. Phase II, a 25,000 square foot multi-purpose building, opened on September 14, 1998. This facility, called the Queen of Life Center, includes classrooms, a gymnasium, chapel, kitchen, stage, locker rooms, and offices. On September 15, 1999, Phase III named Christ the King, was occupied by the kindergarten through fourth grade students. The administrative offices and conference rooms were also a part of Phase III. The final phase, Mother Teresa Center, opened in March of 2000. Mother Teresa Center houses the Presc
...
hool, Daycare Center, Library and Middle School. Now complete, the 95,000 square foot facility accommodates over 800 students in Preschool through eighth grade. In July of 2006, St. Anne School began the process of becoming a private Catholic school. After a three year period of discernment involving the Diocese of Orange, the Board of Directors and Parent Community, St. Anne School officially became a private Catholic school effective July 1, 2009. St. Anne School is a California non-profit religious corporation, registered as a tax-exempt organization with the federal and state authorities under Internal Revenue Code Section 501(c)(3) and is eligible to accept tax deductible donations. It does not discriminate on the basis of race, religion, national or ethnic origin.
Show more
Show less
Connections working at St. Anne School
Loading. Please wait.
Powered By