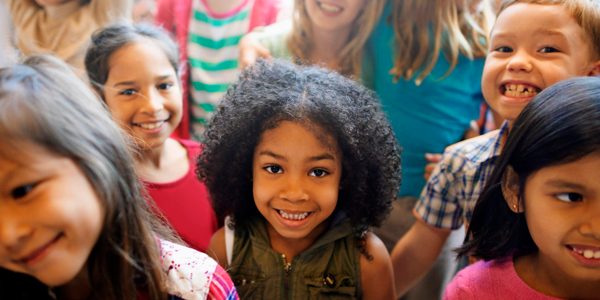 You are here
Job Seekers, Welcome to NAEYC Early Childhood Career Center
Use this area to filter your search results. Each filter option allows for multiple selections.
Details
Posted: 16-May-23
Location: Walker, Michigan
Type: Full Time
Salary: TBD
Categories:
Other
Required Education:
4 Year Degree
Position Overview
Performs various accounting duties within the fiscal department of HS4KC. Duties include but are not limited to preparing and posting general ledger entries, assisting with administration of employer 401(k) plan, credit card management, preparation of monthly reimbursement claims for various funding sources, and responsible for procurement of goods and services for the agency. Assists in developing, promoting, and monitoring internal policies and procedures for compliance. Oversees HS4KC e-commerce. Acts as a resource for training staff on internal policies, procedures, and e-commerce.
Essential Duties and Responsibilities
Enters various general ledger entries into accounting software
Assists with administration of the employer 401(k) retirement plan.
Assists with accounts payable and payroll duties when primary staff responsible is out of office or workload permits.
Prepares monthly CACFP food claims
Prepares monthly GSRP reimbursement claim
Manages the company credit card account. Includes, obtaining and reconciling statements with receipts, and posting transactions to accounting software.
Prepares purchase orders and RFP's (when needed)
Reviews RFP's and negotiates terms within budgetary limitations and scope authority.
Assists HS4KC employees in finding the best product or service for the required needs.
Resolves issues with delivery, quality, or pricing, on goods or services, in a timely manner.
Approves invoices for payment.
Monitors purchase price variances and status of cost reduction projects.
Performs volume planning and procurement of supplies in accordance with inventory goals and forecasted demand.
Tracks and monitors trends on costs and lead times, in the pursuit of the most cost-effective products or services.
Maintains supplier relationships, monitors supplier performance, and recommends new sources when appropriate.
Maintains compliance with Head Start regulations, performance standards and A122 requirements and verifies allowability, allocability and reasonableness of purchases in accordance with annual grant document.
Administrates HS4KC requisitioning process and trains staff in its use.
Oversees HS4KC e-commerce.
Recommends and develops procedures to ensure adherence to policies.
Maintains documentation on the supplier approval process.
Develops, manages and trains HS4KC employees on the use of fiscal forms.
Required Education/Experience
Bachelor's degree in Accounting or Business Administration.
Purchasing or other accounting experience preferred especially with a non-profit agency
Annual CACFP Training – To be completed after hire
Physical Requirement
The physical demands described here are representative of those that must be met by an employee to successfully perform the essential functions of this job. While performing the duties of this job, the employee is regularly required to talk or hear. This is largely a sedentary role; however, some filing is required; it would require the ability to lift files, open filing cabinets and bend or stand on a stool as necessary. Specific vision abilities required by this job include close vision, distance vision, color vision, and ability to adjust focus.
Competencies
To perform the job successfully, an individual should demonstrate the following competencies:
Customer Oriented
Emotional Control
Personal Accountability
Self-Management
Work Environment
This job operates in a professional office environment. This role routinely uses standard office equipment such as computers, phones, photocopiers, filing cabinets and fax machines.
NOTE: This job description is not intended to be all-inclusive. Employees may perform other related duties as assigned to meet the ongoing needs of the agency. Employees in this position must be able to perform the essential job functions of this position, with or without reasonable accommodation. If you require a reasonable accommodation to perform these job functions, please contact the Human Resources Department.
About Head Start for Kent County
Every child deserves a good start. At Head Start for Kent County we help children from low-income families in Kent County, Michigan, get that start by providing comprehensive education programs and health services. We encourage intellectual, social and emotional growth by offering holistic, family-centered services in a supportive environment. Head Start and Early Head Start programs offer safe, consistent child development services for children from birth to age five.
Connections working at Head Start for Kent County
Loading. Please wait.
Powered By