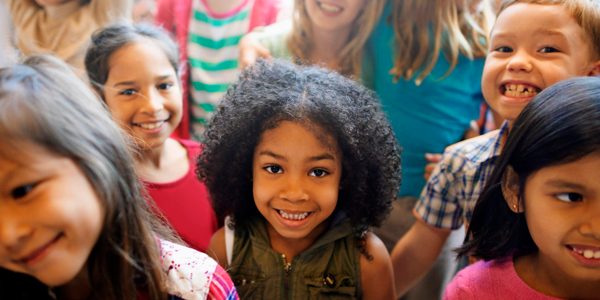 You are here
Job Seekers, Welcome to NAEYC Early Childhood Career Center
Use this area to filter your search results. Each filter option allows for multiple selections.
Details
Posted: 15-May-23
Location: Eugene, Oregon
Type: Full Time
Salary: $16.09 - $23.59 Hourly
Categories:
Teaching, 0-5
Salary Details:
Hourly wage reflects an approximate annual salary of $33,463 – $49,075 and will be prorated based on actual FTE. New employees may not be placed on the salary schedule higher than any current employee in this classification with the same or greater number of years' relevant experience. Lane's robust Benefits package includes a generous contribution toward medical, dental and vision insurance, basic term life insurance, long term disability, vacation leave, personal time and paid sick leave. Lane Community College is considered a qualifying public employer for the purposes of the Public Service Loan Forgiveness Program. Through the Public Service Loan Forgiveness program, full-time employees working at the College may qualify for forgiveness of the remaining balance on Direct Loans after 120 qualifying monthly payments under a qualifying repayment plan. Questions regarding your loan eligibility should be directed to your loan servicer or to the US Department of Education.
Required Education:
2 Year Degree
Additional Information:
4 openings available.
Responsible for the daily care, supervison and instruction of toddlers and pre-school age children; provides appropriate role modeling and close supervison for college students enrolled in the Early Childhood Education program; plans and implements developmentally appropriate curriculum and monitor young children's learning and develpoment;provides parent communication, education and referral; completes related work as required.
Provides supervision for toddlers and/or preschool age children in a variety of settings including meals, nap time, indoor and outdoor plan, walks and field trips.
Pleans and carries out age-approporiate curriculum activities; develop teaching aids; complete TS Gold assessments; teaches social skills; and carries out IFSPs for children with disabilities.
Maintains records of attendance, meal counts, and children's personal data and progress; applies first aid and documents injuries that occur; sanitizes toys; changes diapers and assist with toileting; keep toys and supplies neat and orderly; inventories supplies
Associate's degree in Early Childhood or related field, or Step 8 on Oregon Registry
One year experience teaching toddlers or preschoolers
About Lane Community College
The Lane Child and Family Center is a state licensed preschool/child care program serving families on LCC main campus. The program is one of three centers in Lane County accredited by the National Association for the Education of Young Children and rated 5 stars by Oregon's Quality Rating and Improvement System. The Center is a teacher preparation school and parent cooperative.We provide opportunities for children to explore, discover and experiment with a wide variety of materials in a safe and emotionally responsive environment. Teachers respect each child's unique needs and allow development at his or her own pace. We encourage positive parent-child interaction, parent involvement and consistent care between school and home.
Connections working at Lane Community College
https://careerforum.naeyc.org/jobs/18585800/early-childhood-teachers
Loading. Please wait.
Powered By