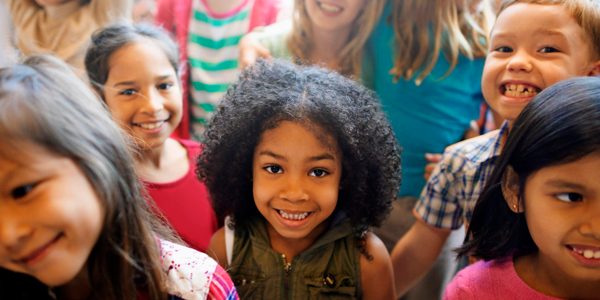 You are here
Job Seekers, Welcome to NAEYC Early Childhood Career Center
Use this area to filter your search results. Each filter option allows for multiple selections.
Director of Early Learning and Head Start
Mid-America Regional Council
Details
Posted: 12-May-23
Location: Kansas City, Missouri
Type: Full Time
Categories:
Program Administration
Preferred Education:
Masters
OMNI is honored to be retained by Mid-America Regional Council (MARC) in the search for a Director of Early Learning & Head Start. This leadership role is responsible for advancing strategic initiatives at local, regional, and state levels to expand access and improve the quality of early learning programs. The Director of Early Learning & Head Start will play a critical role in ensuring that all young children are prepared for academic and lifelong success.
MARC, the association of local governments and metropolitan planning organizations for the Kansas City region, promotes and supports cooperation on regional issues including transportation, community development, environment, emergency services, aging and early learning. MARC's early learning and Head Start programs provide leadership and coordination to build a robust early learning system with strong families, skilled teachers, quality programs, supportive communities, sustained and sufficient funding, and multi-sector collaboration.
Since 2005, MARC has been the lead grantee for the Head Start Program in Clay, Platte, and Jackson counties, providing federally funded, comprehensive early learning services to 2,400+ infants, toddlers, preschoolers, and their families. The Director of Early Learning & Head Start will lead a team of 30 staff and oversee a $36+ million annual Head Start grant with 14 partner agencies, in addition to other systemic work in early learning initiatives across the region. Additionally, this role will facilitate and support broad community collaborations to ensure the ongoing progress and effectiveness of all MARC Early Learning programs, including Educare, Head Start, and Partners in Quality.
Position Summary
Reporting to the Executive Director, the Director of Early Learning & Head Start will provide primary vision, oversight, and leadership of the programs and initiatives of MARC's Department of Early Learning.
Serve as a key spokesperson and build public awareness for the community on early learning issues and initiatives.
Provide leadership in the development of long-term strategies for early learning initiatives, both regionally and statewide, including participating in statewide system development work for early learning.
Support civic and stakeholder involvement in all aspects of MCEL and MAHS programs through successfully interfacing with parents, civic leaders and elected officials, mobilizing diverse constituencies, and identifying policy and financing opportunities.
Continue the implementation of the Partners in Quality strategic plan, which is focused on improving program outcomes, quality enhancements, workforce development, and fiscal sustainability.
Build relationships with public and private funders and develop proposals that respond to community needs and funder interest.
Lead MARC Early Learning staff, maximizing individual and team strengths to achieve goals and drive high impact.
Maintain superior stewardship of funds and resources by owning the department'sfinancial health, including monitoring and reporting on expenditures, as well as identifying and addressing future financial needs.
Ensure ongoing programmatic excellence through the continued assessment of the roles that MARC plays in early education, as well as identify opportunities to enhance educational outcomes.
Drive performance-based metrics in all programs and staff, including data-driven forecasting and long-term planning to prove efficacy of strategies through outcomes measurement.
Continuously unveil opportunities for process streamlining, use of technology to facilitatebetter service, and internal and external collaboration.
Serve as a member of MARC's leadership team by providing direction to overall agency objectives and operations.
MARC encourages diverse candidates to apply and will consider a combination of life and career experience in lieu of the preferred qualifications listed.
Master's degree in social work, early childhood education, or closely related field.
7-10 years of relevant, progressively responsible experience required; preferred leadership experience in program development and management with a focus in early education initiatives.
Proven success leading a high-performance team in an organization of similar size/scope required; leadership experience in a non-profit environment preferred.
Previous public policy and advocacy experience, with demonstrated success leading coalitions and initiatives involving diverse stakeholders.
Outstanding communication skills with the ability to serve as a spokesperson and relationship builder.
Passion for early education; integrity, positive attitude, mission-driven and self-directed leadership style.
We appreciate your referrals to professionals who may have an interest in this outstanding opportunity. Please direct all inquiries to:
OMNI Human Resource Management
Michelle Anderson, Vice President of Executive Search – [email protected] | 913-653-8067
OMNI and our clients are Equal Opportunity Employers and seek diversity in candidates for employment. EEO Employer W/M/Vet/Disabled/Sexual Orientation/Gender Identity.
About Mid-America Regional Council
The Mid-America Regional Council is a nonprofit association of city and county governments and the metropolitan planning organization for the bistate Kansas City region. Governed by a Board of Directors made up of local elected officials, we serve nine counties and 119 cities. We provide a forum for the region to work together to advance social, economic and environmental progress. As a voluntary association of local governments, MARC convenes partners and coordinates planning efforts on a wide range of issues that are important to communities in the metro, including aging services, early learning, health care, community development, homeland security, emergency services, the regional 911 system and much more. We work with cities, counties and other entities to identify common objectives and achieve our collective goals. MARC has no taxation or regulatory authority. MARC is funded by federal, state and private grants, local contributions and earned income. A major portion of our budget is passed through to local governments and other agencies for programs and services.
Connections working at Mid-America Regional Council
https://careerforum.naeyc.org/jobs/18575961/director-of-early-learning-and-head-start
Loading. Please wait.
Powered By