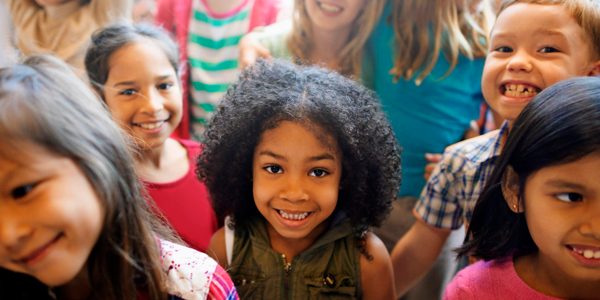 You are here
Job Seekers, Welcome to NAEYC Early Childhood Career Center
Use this area to filter your search results. Each filter option allows for multiple selections.
Details
Posted: 11-May-23
Location: Pittsburgh, Pennsylvania
Type: Full Time
Salary: 31,000 is starting salary
Categories:
Teaching, K-3
Salary Details:
Experience is taken into consideration regarding salary
Preferred Education:
4 Year Degree
The Waldorf School of Pittsburgh is accepting applications for a Kindergarten Lead Teacher to join the faculty as the lead of a mixed age Kindergarten class for the 2023–2024 school year. The Lead Teacher position is a full faculty salaried position. The Early Childhood Program runs from late August through June, and program hours are 8am to 3:15pm (with additional time needed for preparation and meetings), Monday through Friday. 
The Lead Teacher will oversee the class of students with a co-teacher. Lead Teachers are expected to conduct a home visit with all students, attend staff meetings and trainings, participate in in-service days, write end of the year reports, work collaboratively with parents, hold three parent evenings, and conduct parent-teacher conferences throughout the year. Additionally, the Early Childhood faculty and staff work collaboratively to maintain the integrity and quality of WSP Early Childhood programs. 
Ideal candidates have either completed or are in the process of completing their Waldorf teacher certification, hold a Pennsylvania teaching certificate, have experience leading a classroom, and hold a bachelor's degree. 
Applicants must be committed to equity and diversity and willing to contribute to an inclusive working and learning environment, as well as be committed to self-development and excellence in teaching, collaboration and professionalism among colleagues, devotion to a nurturing and loving classroom environment, and responsibility to families and the greater community.
Salary range is competitive and depends on experience. We offer extensive financial support for professional development and tuition remission to full-time faculty, as well as benefits.
Requirements
Experience required. Bachelors in education or social services field preferred. 

Up-to-date DHS clearances (recent within 1 year) (state, federal, NSOR and child abuse clearances)
Benefits
Salaried position

Paid time off

Health insurance Available

Access to long and short term disability benefits

Tuition remission available for employees with students attending WSP (except the Little Friends program)

Training Stipend
Accepting applications until position is filled. Application materials must include the following items :
Cover letter

Resume

3 written professional recommendations (letters)

3 references for contact
About Waldorf School of Pittsburgh
Founded in 1993, Waldorf School of Pittsburgh is located in the Bloomfield neighborhood of Pittsburgh, and is housed in a city-designated historic landmark. A group of parents looking for a holistic, creative, and compassionate approach to education discovered Waldorf education to meet their expectations and hopes for their children. Waldorf School of Pittsburgh is an independent school, committed to fully developing the human potential of each and every child enrolled here, thus reflecting the mission of Waldorf education: To receive the child with reverence, to educate the child with love, to send the child forth with freedom. Waldorf School of Pittsburgh is located in the Bloomfield neighborhood of the city, housed in a Victorian-era mansion that is a city-designated historic landmark. The original residence, which was built circa 1867, was acquired by the Ursuline Sisters in the 1890s to be used as the Ursuline Young Ladies' Academy, a Catholic girls' school. The Ursulines made a number of additions to the original structure, including an auditorium/dormitory, chapel, and dining hall, but nonetheless maintained the integrity and beauty of the original building. The extensiv
...
e walnut woodwork, decorative plaster ceilings, and other architectural details remain well preserved. The Ursuline Sisters finally sold the building in the early 1990s, leaving a nearly 100-year legacy of the building being used as a school. That legacy lent itself well to Waldorf School of Pittsburgh's purchase of the building in 2003. With much of the original character of the Ursuline Academy intact, such as the classrooms and blackboards, combined with the integrity of the original residence, the building offered an excellent combination of both an academic and home-like environment. The purchase of this property ended an extensive five-year search for a new home for the school. Committed to remaining an urban school to better serve the needs of the greater Pittsburgh community and to attract a diverse student body, the school's facility committee had put great effort into finding a suitable property that would support the needs of a growing school, plus would provide ample green space for play, gardening programs and a beautiful environment in keeping with the school's philosophy. Waldorf pedagogy is founded on principles that underscore our common humanity and the equality of all people. We welcome children of all races, ethnic and cultural backgrounds, and religions. We believe that the educational experience of all children is enriched when they play and learn in the company of peers from diverse economic and cultural backgrounds. It is therefore the policy of Waldorf School of Pittsburgh to promote diversity within the student body, the faculty, and the curriculum so that it mirrors the richness of the community in which we live. To fulfill these goals, we commit ourselves to the following actions: We will strive to promote the school and Waldorf pedagogy to people from diverse economic and cultural backgrounds. We invite and encourage the parents of our students to share their backgrounds with their children's teachers. Through stories, songs, myths, and customs, we can share the richness of our diversity and enhance the community. The faculty will engage in a continuing review of the school curriculum to ensure that the richness and variety of our diverse heritage is communicated to the children in a manner that is both consistent with the principles of Waldorf pedagogy and Anthroposophy.
Show more
Show less
Connections working at Waldorf School of Pittsburgh
https://careerforum.naeyc.org/jobs/18569565/kindergarten-lead-teacher
Loading. Please wait.
Powered By