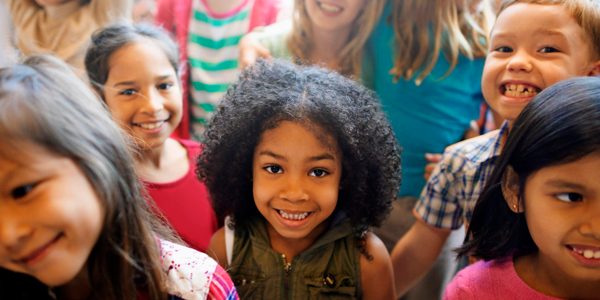 You are here
Job Seekers, Welcome to NAEYC Early Childhood Career Center
Use this area to filter your search results. Each filter option allows for multiple selections.
Details
Posted: 09-May-23
Location: Seattle, Washington
Type: Full Time
Salary: $80,000 - $90,000
Categories:
Program Administration
Salary Details:
100% employer paid Medical, Dental, Vision Simple IRA with 3% Employer Matching Orca Passport Paid Sick and Vacation time – moving to PTO 11 paid Holidays and a paid 2-week winter break
Preferred Education:
Masters
Executive Director
The Position
The Executive Director (E.D.) is a full-time, salaried position that reports directly to the PMCCP Board of Directors. This role has a heavy focus on fundraising and grant writing as means to maintain financial health and ensure we meet our mission. The Executive Director supervises the administrative staff, including the Center Director, Program Manager, Administrative Coordinator, and Nutrition Coordinator/Cook.
The E.D. is responsible for long-term planning, overall organizational leadership, and fiscal oversight. The Executive Director must be comfortable working directly with children, families, staff, and volunteers, but will primarily be working on executive duties including acting as spokesperson to various stakeholders including families, funders, the Pike Place Market community, regulatory agencies, colleagues in the field of early childhood education, and outside social service organizations. 
Ideal candidates will have a demonstrated commitment to improving the lives of children and families, experience working with diverse clients and staff, and an understanding of how institutionalized oppression impacts direct services and the development of young children.  Additionally, this position requires knowledge of diversity, equity, and inclusion methods and practices, and is committed to fair wages and good quality of life for staff. As a non-profit with a commitment to economic diversity, the Executive Director must also have a proven track record of success in institutional and individual fund raising.
Key Responsibilities 
 Organizational Leadership
Carry out the school's mission, values, and philosophies.
Steer the strategic planning/goals with various stakeholders.
Serve as a spokesperson for the school in the greater community; promote PMCCP's mission, programs, and values.
Create and maintain strong relationships with the Board of Directors.
Program Oversight
Lead and inspire staff to accomplish the goals of the organization and understand and fully embrace the mission and values.
Learns and understand principles and applications of Developmentally Appropriate Practices, Emergent or Child-Centered curriculums, and Anti-Bias Education.
Stay current and informed of current developments and trends in the early learning field and non-profit sector to make relevant recommendations for organizational growth.
Ensure the organization is compliant with relevant nonprofit regulations and is transparent and accurate in all its records and documents.
Ensure an engaging climate which attracts, motivates, and supports a talented, diverse staff to effectively implement programs.
Utilize skills of effective communication and collaboration across organizational structures.
Finance
Manage organizational finances and all fiscal systems.
Oversee all bookkeeping functions in coordination with contracted bookkeeper.
Develop and monitor annual budget, monthly financial reports, and ensures fiscal accountability through financial audits.
Sets tuition fees and crafts sliding fee scale.
Create and manage payment plans with families having past due accounts.
Fundraising
Provide planning, leadership, and direct involvement in the full range of fund development activities including individual donor campaigns, corporate contributions, events and grants – raising $250,000 or more annually.
Lead efforts alongside the Board of Directors to develop, oversee, and carry out the annual development plan.
Cultivate relationships with individual donors and routinely make direct asks for large gifts.
Ensure compliance with all contracts and grant provisions.
Community Engagement
Cultivate and maintain PMCCP's public image, reputation, and key relationships to increase school visibility and increase revenue.
Build PMCCP's influence within the broader field of early learning.
Responsible for community outreach and advocacy with Market Foundation, Pike Place Market PDA, the City of Seattle, and other constituents and stakeholders.
The position is open until filled; candidate materials are reviewed on an on-going basis.  In addition to your resume, please also attach answers to the following questions:
What about our mission resonates with you and why? 
How do you feel you could use your unique skills, experience, and perspective to further our work?
How would you describe high-quality early childhood education? What are the benefits and current challenges?
Please describe your fundraising experience.
Submit your resume and answers to the above questions to our Interim ED, Ilene Stark at [email protected]
Pike Market Child Care and Preschool is an Equal Opportunity Employer.
Applications are considered without regard to race, age, sex, color, religion, disability, national origin, marital status, mental or physical ability, sexual orientation, gender expression, or any other classification protected by law.
People who add to our diversity are encouraged to apply.
Required Skills and Qualifications
Dedication and commitment to PMCCP's mission and values.
Shows genuine enjoyment working with diverse children, families, and staff.
Committed to continuing to maintain a work and school culture that is warm, respectful, and culturally responsive.
Dedicated to working for racial, social, and economic justice.
Must be an innovative, strategic thinker with initiative and passion.
Enjoys and demonstrates success in all aspects of fundraising – individual solicitation, grants, corporate contributions, events, and government contracts.
Flexible in meeting programmatic and administrative needs of PMCCP – requires some evening or weekend attendance.
Professional Experience
At least 3 years of experience administering, managing, or supervising in a non-profit, social service, or early learning program.
Fundraising experience including planning, prospect development, donor stewardship, and grants.
Exceptional interpersonal, verbal and written communication skills, including public speaking.
Long-range planning leadership experience.
Solid knowledge of nonprofit accounting principles and financial procedures.
Broad experience in planning, budgeting, managing, and working with a Board of Directors.
Demonstrated computer literacy, especially with Office programs, Salesforce, and QuickBooks.
About Pike Market Child Care and Preschool
Founded in 1982, Pike Market Child Care and Preschool (PMCCP) is a 501 (c)(3) non-profit located in the heart of downtown Seattle, in the Pike Place Market. With equity at the heart of our work, our mission is to provide high quality early learning and care that is accessible to all families, regardless of income. We create a community of belonging, teaching, and learning, rich in racial, socio-economic, gender and language diversity. PMCCP serves up to 100 diverse families each year with 60% - 70% of families receiving tuition assistance: families that would otherwise be priced out of quality care or couldn't find a Center to accept their childcare subsidy. We welcome families receiving childcare subsidies from the City of Seattle, King County or WA State. With over half of PMCCP families living on incomes at or below the poverty level, we raise over $350,000 each year to provide tuition assistance. PMCCP is dedicated to building a future where every child reaches their full potential. Because bias and prejudice harm all children, an anti-bias philosophy is integrated throughout all aspects of our daily life. PMCCP is committed to providing children with the skills necess
...
ary to thrive in a diverse society, and we value what each child brings to our program. We work daily on creating community in which everyone is visible, validated and valued.
Show more
Show less
Connections working at Pike Market Child Care and Preschool
https://careerforum.naeyc.org/jobs/18561404/executive-director
Loading. Please wait.
Powered By