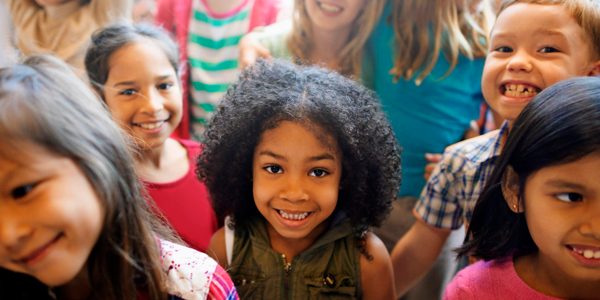 You are here
Job Seekers, Welcome to NAEYC Early Childhood Career Center
Use this area to filter your search results. Each filter option allows for multiple selections.
Details
Posted: 14-Mar-23
Location: Florida
Type: Full Time
Salary: Salary: $30,000.00 - $50,000.0
Categories:
Teaching, 0-5
Salary Details:
Benefits: Dental Insurance Employee discount Health insurance Health savings account Life insurance Paid time off Parental leave Professional development assistance Retirement plan Vision insurance
Preferred Education:
2 Year Degree
Additional Information:
5 openings available.
EARLY CHILDHOOD TEACHER (AGES 18 MOS - 5 YEARS)
We seek innovative, passionate educators to work in our friendly and collaborative community school. Knowledge of Judaic content is not a prerequisite. We are looking for open-minded people ready to grow and learn with us.
JOB DESCRIPTION
Rambam Day School Temple Beth Am teachers have experienced champions of children with a proven track record of success in the classroom. Teachers are responsible for creating warm and nurturing classroom environments that foster their students' learning, ensuring they reach their maximum potential for intellectual, emotional, physical, spiritual, and social growth.

We are a play-based, child-centered Early Childhood program inspired by the Reggio Emilia Approach. We value project-based learning and foster children's social and emotional development. In the Early Childhood division, our students range from 18 months - 4/5 years of age, and we have a co-teaching model throughout. 

We seek full and part time lead and associate teachers to join our fantastic team! 
ABOUT RAMBAM DAY SCHOOL AT TEMPLE BETH AM
Rambam Day School nurtures each child's mind, body, and imagination in an inclusive community.
We pursue academic excellence, encourage collaboration, inspire critical thinking, and celebrate our Jewish values.
REQUIREMENTS
CDA, AA, BA, or Master's Degree in Early Childhood Education or related field
DCF 45 hours completed
Deep understanding of child development and a love for working with young children.
About Rambam Day School Temple Beth Am
Non-profit school At Rambam Day School Temple Beth Am, we build tomorrow's leaders through community, character, and a passion for learning. Our graduates are confident, critical thinkers who problem-solve using excellent communication skills and intellectual curiosity. Rambam Day School fosters a love of learning, a strong Jewish identity, and a responsibility to the greater community.
Connections working at Rambam Day School Temple Beth Am
https://careerforum.naeyc.org/jobs/18325508/early-childhood-teacher
Loading. Please wait.
Powered By