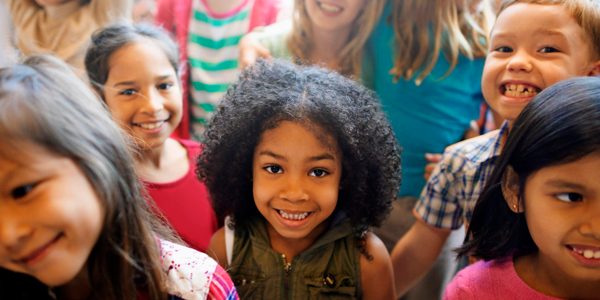 You are here
Job Seekers, Welcome to NAEYC Early Childhood Career Center
Use this area to filter your search results. Each filter option allows for multiple selections.
Details
Posted: 12-Mar-23
Location: New Haven, Connecticut
Type: Full Time
Salary: Commensurate with experience
Categories:
Program Administration
Preferred Education:
Masters
Leila Day Nurseries seeks an Executive Director to begin as early as July 1, 2023. The Director develops and administers the full program, is responsible for its operation and financial health, adheres to all licensing and NAEYC accreditation requirements, and works collaboratively in a manner consistent with the educational philosophy and policies set forth by the Board of Managers. This is a year-round position with competitive salary and benefits.
Executive Director Characteristics and Skills 
It is especially important to Leila Day to identify the right match for its small community. With that in mind Leila Day seeks an Executive Director who possesses:
Love of young children and commitment to supporting their parents as they enter the early years of their children's "formal" schooling;
Commitment to Leila Day's Five Core Competencies: Problem-solving through play; Nature-based learning; Expression and communication; Ethical values; and Sense of self;
A commitment to diversity, equity and inclusion, and a passion for providing the best in early childhood education to diverse families;
Deep understanding of early childhood development, play-based learning, and experience working with young children;
Excellent leadership and management skills, reflected in a strong, steady hand; commitment to collaboration; a community-wide growth mindset; and a distributed leadership model that includes strong supervision and performance assessment;
Ability to sustain a safe, happy place in which to work and learn;
Capacity to lead and participate in both enrollment management and fundraising for the school;
Strength in oral and written communication;
Proven success as a team builder, both at the faculty/staff and administrative levels;
Ability to work in partnership with the Board of Managers, and to be flexible and creative in problem-solving;
Experience in overseeing plant management and financial well-being of an organization, coupled with the patience for, and understanding of, the nuances involved in managing people;
A record of successful hiring practices and staff retention; and
An understanding of the changing landscape of early childhood education and interest in interacting with fellow early childhood leaders in the greater New Haven community.
Requirements:
Educational credentials to meet CT's administrative leadership qualifications (or willingness to earn them);
Knowledge of NAEYC accreditation standards, CT licensing requirements, and other regulatory and quality measures (or willingness to learn);
A master's degree in early childhood education or a related discipline;
Previous experience directing an early childhood program is a plus.
Candidates interested in this position are asked to submit the following materials:
EC Candidate Summary Sheet and EC Disclosure Form (contact Sally for these documents via phone or email, below)
Letter of interest addressed to the Search Committee
Current Resume
Personal Statement or Statement of Educational Leadership
A list of five references with contact information (including phone numbers and e-mail addresses)
This is an expedited search in order to have a director in place as early as July 1, 2023. Please submit applications ASAP and address any inquiries or expressions of interest to:
About Leila Day Nurseries, Inc
Leila Day Nurseries, Inc. is a nonprofit child care center serving children of working families from diverse economic and cultural backgrounds. Our guiding principle is to foster the children's social, emotional, intellectual and physical development within a warm and nurturing environment that is based on sound principles of child development and early childhood education. Leila Day was founded in 1878 to serve immigrant families; today it serves a broader population but has remained committed to accessibility by operating with a sliding scale for tuition. Leila Day's emergent curriculum is play-based and nature-based, reflecting the deep belief that children make discoveries, form ideas, and reach deeper understandings about themselves and about their communities through the natural world.
Connections working at Leila Day Nurseries, Inc
https://careerforum.naeyc.org/jobs/18314127/executive-director
Loading. Please wait.
Powered By