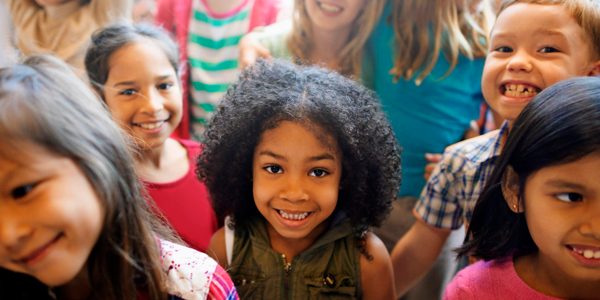 You are here
Job Seekers, Welcome to NAEYC Early Childhood Career Center
Use this area to filter your search results. Each filter option allows for multiple selections.
Early Childhood Lead Teacher ($1,000 Sign On Bonus)
Premier - Elegant Child Early Learning Center
Details
Posted: 09-Mar-23
Location: Wildwood, Missouri
Type: Full Time
Salary: $14-17 per hour
Categories:
Teaching, 0-5
Salary Details:
$1,000 sign on bonus
Required Education:
High School
Additional Information:
8 openings available.
NOW OFFERING: $1,000 Sign-On Bonus! 
Compensation: $14-17 per hour, based on experience and education.
Elegant Child is a licensed child care center seeking an energetic and loving full time Lead Teachers to help assist with the following:
Responsible for all aspects of managing children in a classroom setting.
Responsible for the submission of paperwork to Director as required (lesson plans, accident reports, attendance, etc.)
Responsible for accurate and timely record keeping.
Responsible for coordination of classroom activities and lesson planning.
Responsible for communication with parents via daily sheet, verbal communication, monthly newsletters, parent board, information board, etc.)
We are a family-oriented, close-knit organization and we have a lot to offer our next team member including:
Paid Training
Generous Benefits Package, including Health, Dental, and Vision Insurance
Fun and Positive Place to Work
401k with Match
Discounts for Childcare
Tuition Assistance
Shirts and Swag - we love to show appreciation for our teachers!
Duties:
Prepare lesson plans that are developmentally appropriate one week in advance using current curriculum guides.
Carry out lesson plans according to classroom schedule/daily routine.
Maintain an organized, clean, safe, and appropriately decorated classroom.
Keep birthday boards, parent and teacher boards, cubbies, cubbie tags, and the parent resource center up to date.
Maintain development assessments and casual observations for each child.
Support positive communications among the center, staff, children, and parents.
Maintain training requirements for the position in coordination with your administrative staff.
Qualifications:
GED or high school diploma
Loving, patient, and understanding attitude with children, parents, and other staff members.
Commitment to professional development.
About Premier - Elegant Child Early Learning Center
Premier Early Childhood Education Partners' mission is to improve the lives of children, parents, and staff by providing safe, fun, curriculum-focused early education in a collaborative and child-focused environment. Our values guide everything we do and how we interact with all members of our early childhood education community. We focus our efforts on: Ensuring the unwavering safety and security of children at all times Maintaining the highest personal and corporate ethics and integrity through honesty and fair dealings Being collaborative and respectful in all of our interactions Serving all of our constituents to the best of our ability Focusing on the long-term interests of everyone we serve and the communities we live and work in
Connections working at Premier - Elegant Child Early Learning Center
https://careerforum.naeyc.org/jobs/18303032/early-childhood-lead-teacher-1-000-sign-on-bonus
Loading. Please wait.
Powered By