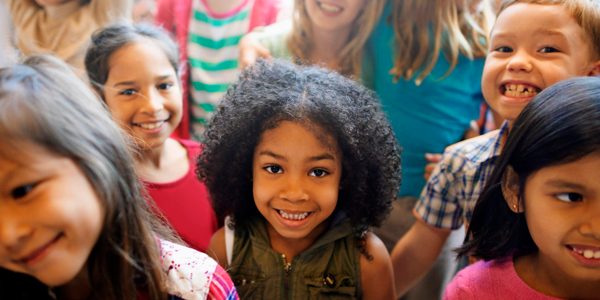 You are here
Job Seekers, Welcome to NAEYC Early Childhood Career Center
Use this area to filter your search results. Each filter option allows for multiple selections.
Details
Posted: 08-Mar-23
Location: San Diego, California
Type: Full Time
Salary: 95-130k
Categories:
Other Management
Program Administration
Salary Details:
The anticipated salary range for this position is $95,000 to $130,000. The offer to a successful candidate will be dependent on several factors that may include but are not limited to the type and years of experience, training, practical knowledge, and education.
Required Education:
4 Year Degree
DIRECTOR, EARLY CHILDHOOD CENTER
Reporting to the Head of School and a member of the Senior Leadership Team, the Director, Early Childhood Center (DECC) is responsible for the vision, management and success of the SDJA Early Childhood Center. This position is responsible for shaping the play-based curriculum, creating and communicating policies, supervising the teaching and administrative staff, and overseeing the daily operations of the ECC. The DECC provides engaged solutions to challenges and is a collaborative leader with the ability to communicate transparently, thoughtfully and directly. The DECC ensures that parents are offered a high-quality choice in early childhood education and ensures that every child is prepared for a smooth transition to Kindergarten, in a nurturing, creative, fun and developmentally appropriate environment.
Please 
click here
to learn more details about this amazing opportunity at SDJA
About San Diego Jewish Academy
For more than 40 years, SDJA has been a leader in preschool to 12th grade education – inspiring and supporting students with personalized and innovative learning while nurturing Jewish values and meaningful Jewish life in generations. Students and graduates are leaders and positive changemakers in their communities and all over the world. As a strong and vibrant community rooted in Jewish values, SDJA's educational approach weaves Jewish and secular learning intentionally and purposefully, bringing meaning to children's lives. SDJA empowers each student to learn for life, guided by Jewish values and rooted in the strength of community.
Connections working at San Diego Jewish Academy
https://careerforum.naeyc.org/jobs/18298146/director-early-childhood-center
Loading. Please wait.
Powered By