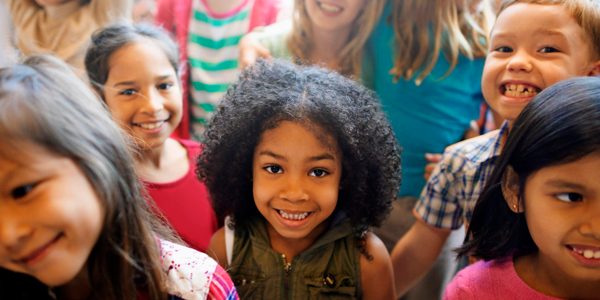 You are here
Job Seekers, Welcome to NAEYC Early Childhood Career Center
Use this area to filter your search results. Each filter option allows for multiple selections.
Details
Posted: 08-Mar-23
Location: Schenectady, New York
Type: Full Time
Salary: $185,000 - $215,000
Categories:
Other Management
Agri-Business Child Development (ABCD), founded in 1946, is committed to providing the highest quality early childhood education and social services to farm worker and other eligible families across New York State. Children, 8 weeks old through school age, benefit from the culturally and linguistically diverse programming recognized nationally as a hallmark of Agri-Business Child Development.
As a provider of Migrant and Seasonal Head Start, Head Start, and Early Head Start, Agri-Business Child Development ensures that each child receives comprehensive educational, health, and social services. ABCD centers are accredited by the National Association for the Education of Young Children (NAEYC) and are licensed by the New York State Office of Children and Family Services. 
ABCD provides services to approximately 900 children, depending on funding. Services are provided in thirteen (13) centers across New York State, primarily in areas of highest farm worker family concentrations.  
With a wide range of services to support children and their families, and a passionate staff dedicated to serving children, ABCD is a nationally recognized provider of early childhood education and social services to farm worker and other eligible families across New York State. The Chief Executive Officer of ABCD will have the opportunity to build upon this success and a strong foundation in order to continue developing programs to meet the needs of the community it serves.
Reporting to the Board of Directors, the CEO is responsible for the overall leadership and management of ABCD including strategic direction, finances, fundraising, programs, staff, and external relations with funders, legislators, and others. The CEO is charged with achieving the mission and goals of ABCD in a manner that is fiscally sound and reflects best practices in nonprofit management.
With a solid financial base, comprehensive services for children and their families, and a national reputation for excellence, ABCD is in a firm position as it seeks to build upon its success serving children of farm workers and other eligible families across New York State. The ideal candidate is a proven leader who understands the power of collaboration, and the power of the early childhood education profession, approaches their work through the lens of service, and has extensive experience and success creating and leading high performing teams that foster an inclusive and equitable culture of excellence.
A bachelor's degree from a four-year accredited college or university is required; an advanced degree is strongly preferred. The candidate must have a minimum of five to ten years of senior managerial experience leading a nonprofit organization. Background in nonprofit education, working with minority, immigrant, or low-income communities is preferred. Experience working in Head Start or child and family programming is a strong plus, as is experience with trauma informed care. Understanding of farming lifestyle would also be a bonus. Fluency in Spanish is a definite asset. Although some remote work is always possible, the CEO will work primarily from ABCD's Schenectady office.
The salary range for this position is between $185,000 and $215,000 and will be commensurate with experience.
ABCD offers a generous and comprehensive benefits package, including but not limited to 11 paid holidays, generous Paid Time Off and group health and dental, as well as a retirement plan.
TO APPLY
To apply, submit a current resume and letter of introduction to Kittleman & Associates, LLC at https://bit.ly/3ZlFOez (click on the Apply button at the bottom of the page).
EQUAL STATE EMPLOYMENT OPPORTUNITY STATEMENT
It is the policy of ABCD to provide equal employment opportunities without regard to race, color, religion, sex, national origin, age, disability, marital status, veteran status, sexual orientation, genetic information, or any other protected characteristic under applicable law. This policy relates to all phases of employment, including, but not limited to, recruiting, employment, placement, promotion, transfer, demotion, reduction of workforce and termination, rates of pay or other forms of compensation, selection for training, the use of all facilities and participation in all company-sponsored employee activities. Provisions in applicable laws providing for bona fide occupational qualifications, business necessity or age limitations will be adhered to by the company where appropriate.
https://careerforum.naeyc.org/jobs/18297749/chief-executive-officer
Loading. Please wait.
Powered By