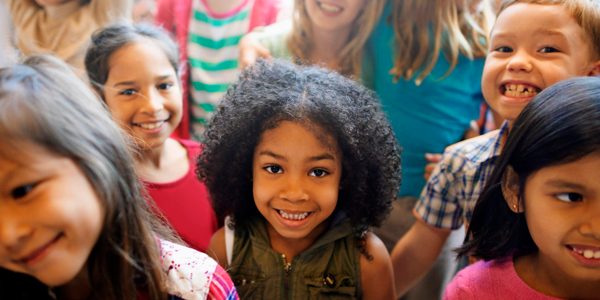 You are here
Job Seekers, Welcome to NAEYC Early Childhood Career Center
Use this area to filter your search results. Each filter option allows for multiple selections.
Director of Curriculum and Programming
Child Development Centers of the Bluegrass
Details
Posted: 08-Mar-23
Location: Lexington, Kentucky
Type: Full Time
Categories:
Curriculum Development/Supervision
Salary Details:
Competitive and commensurate with Experience.
Preferred Education:
Masters
Child Development Center of the Bluegrass (CDCB) in Lexington, Kentucky is currently searching for an engaging and inspirational Director of Curriculum and Programming to join our warm and collaborative Leadership Team.  We are a NAEYC accredited, inclusive community that serves approximately 175 children (ages 6 weeks to 5 years) and their families in our childcare program, alongside an outpatient therapy program that serves over 200 children per week in PT, OT, and speech services.  While this position is based within the child care program, collaboration with members of the therapy team to meet children's needs is an expected and wonderful part of this role.
We seek an experienced individual who has expertise in developmentally appropriate practice and rich, child-centered curricular practices. Successful candidates will have at least 5 years of experience as an early childhood teacher, as well as three years of experience successfully teaching, supervising and/or mentoring others.  Duties will include working collaboratively with the Executive Director to define and implement our next curricular steps, supervising assistant teachers, assisting with the hiring and onboarding process, supporting and participating in accreditation work, and being a strong participant on our Leadership Team in a range of other capacities.  Building strong relationships with faculty and being able to mentor both experienced and novice teachers will be critical in this role.  A kind heart and sense of humor will also be much appreciated.
Please send a cover letter, resume, and three professional references to Annie Papero, Executive Director at [email protected].
Requirements: Bachelor's Degree in a degree related to Early Childhood, 8 years of experience in the field, a love of young children, and energy and excitement for crafting exceptional infant/toddler/preschool programming.
Preferred Qualifications: Master's Degree in Early Childhood, Child Development, IECE, or related field. Experience with emergent curriculum, Project Work, and/or Reggio inspired programs
About Child Development Centers of the Bluegrass
The Child Development Center of the Bluegrass is dedicated to ensuring that all children reach their full potential by collaborating with families and community partners to create the highest quality home and community-based therapy services as well as preschool and child care programs that benefit both children with and without special needs. Our philosophy is based on the principle that children are unique individuals who develop at their own pace and need a supportive, challenging environment that includes age-appropriate opportunities for learning new skills.
Connections working at Child Development Centers of the Bluegrass
https://careerforum.naeyc.org/jobs/18297692/director-of-curriculum-and-programming
Loading. Please wait.
Powered By