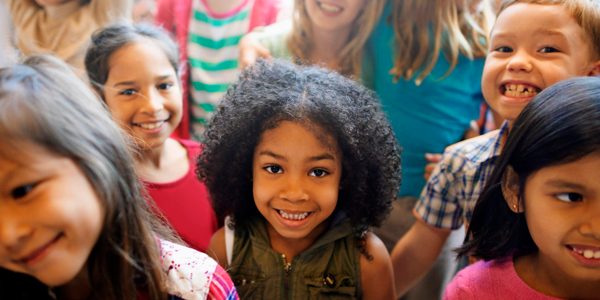 You are here
Job Seekers, Welcome to NAEYC Early Childhood Career Center
Use this area to filter your search results. Each filter option allows for multiple selections.
Teach Baby Signs® Parent Workshops & Play Classes
Baby Signs
Details
Posted: 07-Mar-23
Location: Nationwide
Type: Contract
Salary: varies per class/workshop
Categories:
Teaching, 0-5
Preferred Education:
Some College
Additional Information:
10 openings available.
Telecommuting is allowed.
Become certified as a Baby Signs® Independent Certified Instructor and have fun teaching:
Parent Workshops
Infant/Toddler Play Classes
Early Childhood Educator Training
Additional enrichment classes for parents and children from birth to age 5
*** instructors can classes and workshops in person or virtually ***
The Baby Signs® Independent Certified Instructor Program is designed to train, certify and support our world wide network of instructors - we provide training - in both infant sign language, early childhood development and a certification to teach the Baby Signs® Program. The ICI Program is a self-paced, distance learning training program, consisting of both written and video materials. It includes ready-to-teach curricula, business administration documents, marketing tools and resources, training DVDs and CDs and much more.
For more information visit https://babysignstoo.com/teach or email [email protected]
**Instructors needed throughout the US and Canada**
About Baby Signs
The Baby Signs® Program is a simple and fun program using sign language to communicate with hearing babies and toddlers before they can talk. Through two decades of academic research, including a long-term study funded by the National Institutes of Health, we know with certainty that the Baby Signs® Program yields the following exciting benefits for babies and their families: Jumpstarts verbal language development Promotes early literacy Boosts intellectual achievement as measured by IQ at age 8, a full 12 points Decreases frustration and aggression at home and in the classroom Increases adults respect for babies abilities Strengthens the adult-infant relationship Fosters positive emotional development IQ. Baby Signs®, the ORIGINAL sign language program for hearing babies, has been bringing powerful, research-proven benefits to babies and their families around the world for over 30 years. The Baby Signs® Program is the world's leading sign language program for hearing babies because it's the only program: created by child development experts specifically for babies. proven through scientific research to provide positive benefits for babies. based on Ame
...
rican Sign Language but flexible to fit the needs of all families. with a full range of classes and products for parents, babies, and child development centers.
Show more
Show less
Connections working at Baby Signs
https://careerforum.naeyc.org/jobs/18291917/teach-baby-signs-parent-workshops-play-classes
Loading. Please wait.
Powered By