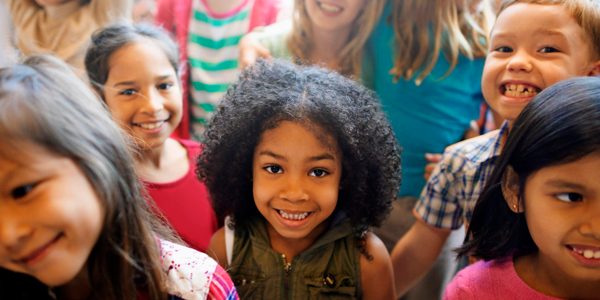 You are here
Job Seekers, Welcome to NAEYC Early Childhood Career Center
Use this area to filter your search results. Each filter option allows for multiple selections.
Early Childhood Training Agency Manager
Public Consulting Group
Details
Posted: 06-Mar-23
Location: Nationwide
Type: Full Time
Categories:
Program Administration
Additional Information:
Telecommuting is allowed.
Works with client and partner agencies, including higher education partners, to ensure a wide array of professional development opportunities that increase and enhance the knowledge and skills of the workforce.

Reviews and ensures the Registry instructor/course approval process is updated and includes a thorough review of credentials and the knowledge and experience necessary to ensure high quality professional development.

Ensures the instructor approval process is consistent and honest.

Ensures professional standards for instructors, trainers and technical assistance providers that are in alignment with national standards and best practices that meet the National Association for the Education of Young Children, Professional Preparation Standards.

Ensures the approval process for training content used by approved individuals and entities reflects current research, aligns with program standards and/or NJ's workforce core knowledge and competencies framework and is delivered in a way that reflects adult learning principles.

Establishes good working relationship with local, state, federal and private service agencies.

Provided subject matter expertise on a range of topics relevant to training agency and training systems.

Participates actively in a team environment, providing support and guidance both vertically and horizontally to internal and external teams.

Other tasks as to be determined by PCG management.
Required Skills:
Subject matter expertise across the field of early childhood care and education, specifically childcare quality and workforce training.

Strong leadership, collaboration, and interpersonal skills.

Excellent verbal and written communication skills.

Demonstrated ability to manage multiple projects in a cross-functional capacity.

Self-starter, able to get things done yet maintain positive, working relationships across various teams.

Ability to deal with adversity and differing opinions.

Required Experience:
Education: Bachelor's degree required

Experience:

3+ years' experience working within early childhood systems with a focus on delivery of training and technical assistance.

Demonstrated expertise in state government, higher education, or as a training system lead is preferred.
About Public Consulting Group
Public Consulting Group, Inc. (PCG) provides management consulting, technology solutions and operational implementation services to help public sector human services, health, education and clients achieve their performance goals and better serve populations in need. Founded in 1986 and headquartered in Boston, Massachusetts, PCG has more than 2300 professionals in 50+ offices around the U.S., in London, England, Montreal, Canada and Lodz, Poland. The firm draws on more than 30 years of consulting to public sector clients to deliver best-practice solutions and measurable results.
Connections working at Public Consulting Group
https://careerforum.naeyc.org/jobs/18270503/early-childhood-training-agency-manager
Loading. Please wait.
Powered By