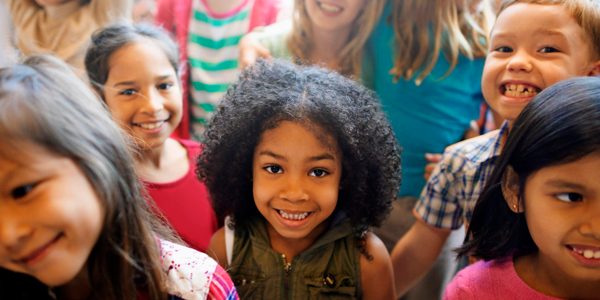 You are here
Job Seekers, Welcome to NAEYC Early Childhood Career Center
Use this area to filter your search results. Each filter option allows for multiple selections.
Child Development Laboratory School Teacher - Preschool
University of Maryland/ Center for Young Children
Details
Posted: 10-Mar-23
Location: College Park, Maryland
Type: Full Time
Categories:
Teaching, 0-5
Required Education:
4 Year Degree
The Center for Young Children (CYC) is the child development laboratory school for the University of Maryland, College Park, an R1 research institution. The CYC has a three-pronged mission: to offer a high-quality, developmentally appropriate early childhood program for children 3-6; to act as a demonstration/observation site for university students studying child development, education, and similar fields; and to support research at our university. The CYC strives to offer an early childhood program that reflects the most current research on teaching and learning. Teachers at the CYC have responsibilities in and out of the classroom that relate to the three parts of our mission.
Classroom Teaching Responsibilities:
Collaborate with a co-teacher to plan for developmentally appropriate, project-based curriculum for a mixed-age, inclusive group of preschool children, ages 3-5. 
Incorporate the Maryland early learning standards into an investigative, play-based program. 
Collect and analyze assessment data via work samples, checklists, anecdotal note-taking, photographs, and videos. Assessment data is used to plan for child learning.
Write narrative summaries of child development for families twice a year based on data collected.
Build strong, trusting relationships with families. 
Participate in family events, including the Parent-Teacher Partnership.
Demonstration site responsibilities:
Mentor interns and student teachers.
Maintain a warm, inviting preschool classroom that aligns with current research, NAEYC standards, and MD Excels standards.
Participate in ongoing professional development to stay informed of new knowledge in the field. 
Research support:
Collaborate with university researchers to support studies that support the generation of new knowledge in the field of child development.      
Coordinate with researchers to implement studies both within and outside of the classroom in ways that support children's psychological and physical needs. Act as an advocate for participating children.
Follow all center and university policies on the implementation of research within the CYC.
Supervision:
Assist with the responsibility for the overall operation of the Center for Young Children in the rare absence of administrators.
Mentor student interns and University student workers to guide them in their professional development and to ensure that they are engaging in best early childhood practices. 
Supervise all indoor and outdoor activities to ensure the safety and security of children in your care. 
This position runs from late August to early June, with an option to work in our 6-week summer camp program. Paid Spring and Winter breaks.
This University position comes with a full University benefits package including medical, dental, and life insurance, paid leave, and tuition remission. 
Desired Qualities:
We seek highly professional early childhood educators who are inclusive of all people and value building strong relationships with children, families, and colleagues. We are looking for candidates who are inquisitive and eager to create classrooms that reflect the research in our field.
Required education:
Bachelor's degree in Early Childhood Education, Early Childhood Special Education, or related field from an accredited college or university.
Ability to be qualified as a teacher under Maryland Office of Child Care guidelines.
Preferred Qualifications:
Master's degree in early childhood education, early childhood special education or related field.
State certification as an early childhood or early childhood special education educator.
Familiarity with the project approach to learning.
About University of Maryland/ Center for Young Children
Founded in 1856, University of Maryland, College Park is the state's flagship institution. Our 1,250-acre College Park campus is just minutes away from Washington, D.C., and the nexus of the nation's legislative, executive, and judicial centers of power. This unique proximity to business and technology leaders, federal departments and agencies, and a myriad of research entities, embassies, think tanks, cultural centers, and non-profit organizations is simply unparalleled. Synergistic opportunities for our faculty and students abound and are virtually limitless in the nation's capital and surrounding areas. The University is committed to attracting and retaining outstanding and diverse faculty and staff that will enhance our stature of preeminence in our three missions of teaching, scholarship, and full engagement in our community, the State of Maryland, and in the world.
Connections working at University of Maryland/ Center for Young Children
https://careerforum.naeyc.org/jobs/18266047/child-development-laboratory-school-teacher-preschool
Loading. Please wait.
Powered By