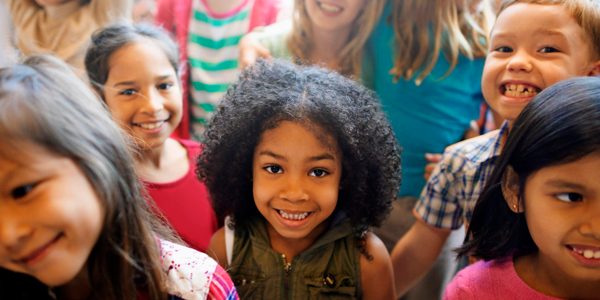 You are here
Job Seekers, Welcome to NAEYC Early Childhood Career Center
Use this area to filter your search results. Each filter option allows for multiple selections.
Early Years Teacher (ages 3-4)
Hangzhou International School
Details
Posted: 01-Mar-23
Location: Hangzhou, China
Type: Full Time
Salary: 53,500 - 68,500 USD tax free
Categories:
Teaching, 0-5
Salary Details:
Salary tax free, airfare, housing, child tuition, insurance, and other allowances
Required Education:
4 Year Degree
Lower School Early Years Teacher Opening
3 years minimum in schooling environment; Teaching Credential; BA or higher education; Due to immigration issues, we are unable to hire teachers aged 55 years or older.
About Hangzhou International School
Hangzhou International School (HIS) opened its doors in August 2002 and currently serves over 800 students Early Years-Grade 12. Students at HIS experience an inclusive international curriculum, which is truly designed for expatriate students and further supported by the International Baccalaureate Primary Years Programme (PYP), Middle Years Programme (MYP), and Diploma Program (DP). HIS is an authorized IB World School offering all three IB programs (known as the IB Continuum). Hangzhou is a medium-sized city by some Chinese standards, but its 10 million people are surrounded by a metropolitan area that has a total registration of some 24 million people. The city is one of the ancient capitals of China and is steeped in rich history, tradition, and culture. It is famous for the beautiful West Lake and rolling green tea hills, which prompted former resident Marco Polo to refer to Hangzhou as 'greater than any city in the world'. In recent years, Hangzhou has developed into a fairly cosmopolitan city with a wide variety of shopping, restaurant and entertainment options, and an excellent transportation network. New HIS teachers live in apartments close to or next to the campus,
...
and have access to the West Lake via a short taxi, metro, or public bus ride (even free public bicycles are widely available). The city of Shanghai is about 45 minutes by high-speed train and the Hangzhou International Airport reaches most cities in China and serves an increasing number of international destinations, including direct flights to the US, Canada, Australia, many countries in Asia, and several destinations in Europe. HIS students come from more than 50 countries, representing speakers of over 23 languages. A large number of students speak English as a second language and teachers are expected to individualize programs for these students. There are currently 88 expatriate teachers on faculty. The majority are from the US and other native-English speaking countries, though a total of 19 nationalities are present on expat faculty. In addition, there are Chinese teachers who teach Mandarin language and culture, teacher aides who assist teachers in the classrooms, and additional national support staff. Teachers are on duty from 7:30 A.M. until 3:30 P.M. daily. They are expected to take part in the extra-curricular programs of the school, which sometimes involve evening or weekend presence on campus. Teachers are hired for an initial two-year contract, with the possibility of one-year extensions thereafter. The school seeks teachers with a spirit of adventure, a sense of humor and wonder, a love of teaching children, and a willingness to be involved in after-school activities and to contribute to the life and spirit of the school. More information about HIS and posted teaching vacancies can be found at www.his-china.org. For some basic information about Hangzhou, visit www.travelchinaguide.com/cityguides/hangzhou.htm.
Show more
Show less
Connections working at Hangzhou International School
https://careerforum.naeyc.org/jobs/18265877/early-years-teacher-ages-3-4
Loading. Please wait.
Powered By