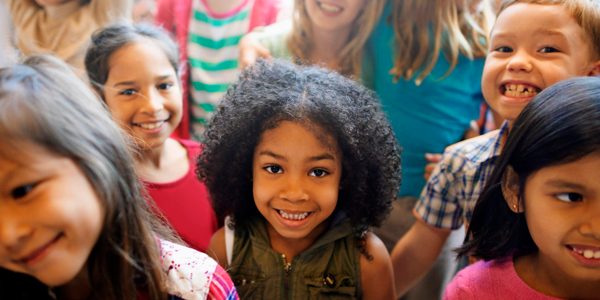 You are here
Job Seekers, Welcome to NAEYC Early Childhood Career Center
Use this area to filter your search results. Each filter option allows for multiple selections.
Details
Posted: 28-Feb-23
Location: Kansas City, Missouri
Type: Full Time
Salary: $ 18.00/hr
Categories:
Other
Teaching, 0-5
Salary Details:
OUR BENEFITS: Generous PTO accrual starts the day of hire and can be used after 30 days Generous holiday pay (13 holidays) after 30 days New Years Day MLK Day Employee's Birthday President's day Good Friday Memorial Day Independence Day Labor Day Thanksgiving Day after Thanksgiving Christmas Eve Christmas Day New Year's Eve Employee Referral Program 403(b) Company-paid Life Insurance and Short/Long term Disability Breastfeeding Friendly Workplace (Bronze Level Award)
Required Education:
Some College
Additional Information:
2 openings available.
Department: Early Childhood Education Center
Reports to: ECC Director
Supervises: 0
FLSA Status: Non-Exempt
Pay Rate: $18/hr
Summary: To assist with creating a quality program and a class environment conducive to learning and personal growth; to establish effective rapport with children; to establish a respectful, supportive, and collaborative relationship with children, families, and staff.
Essential duties and responsibilities:  
Promote and support children's social, emotional, and physical development consistent with the philosophy of Head Start. 
Assist and provide input with planning and developing an early learning curriculum with intentional opportunities for social and emotional development.
Work respectfully in collaboration with all program staff.
Assist with the implementation of lesson plans and daily activities both indoors and outdoors.
Demonstrate knowledge of early childhood theories of child growth and development.
Provide support with individualized learning opportunities for children in order to enhance their development of cognitive and language skills.
Establish a quality early childhood learning environment, aligned with quality standards of education, health, and safety, while maintaining program policies and procedures.
Consult with the lead teacher on observations and assessments of children.
Observe and document each child's learning and development in support of DRDP data collection.
Assist with maintaining required individual children assessments in compliance with Early Childhood affiliated Federal and State contracts.
 Provide the lead role of lesson implementation in the absence of the Lead Teacher. 
Maintain a professional relationship with staff and families. 
Attend and complete required professional training, classes, meetings, and workshops   
Maintain confidentiality regarding children and parents.
Perform other related duties as assigned.
Equal Opportunity Employer
Guadalupe Centers, Inc. does not and shall not discriminate on the basis of race, color, religion (creed), gender, gender expression, age, national origin (ancestry), disability, marital status, sexual orientation, or military status, in any of its activities or operations. These activities include but are not limited to, hiring and firing of staff, selection of volunteers and vendors, and provision of services. We are committed to providing an inclusive and welcoming environment for all members of our staff, clients, volunteers, subcontractors, vendors, and clients.
Guadalupe Centers, Inc. is an equal-opportunity employer. We will not discriminate and will take affirmative action measures to ensure against discrimination in employment, recruitment, advertisements for employment, compensation, termination, upgrading, promotions, and other conditions of employment against any employee or job applicant on the bases of race, color, gender, national origin, age, religion, creed, disability, veteran's status, sexual orientation, gender identity or gender expression.
Qualification Requirements: To perform this job successfully, an individual must be able to perform each essential duty satisfactorily. The requirements listed below are representative of the knowledge, skill, and/or ability required. Reasonable accommodations may be made to enable individuals with disabilities to perform essential functions.
Qualifications:
High School Diploma required
Valid driver's license required
Preschool Child Development Associate (CDA) credentials required
Associate's degree in Early Childhood or Associates degree with 9 hours in Early Childhood preferred
One (1) year of experience working in Early Childhood Education preferred
Must have early childhood classes on the transcript or must be currently enrolled in Early Childhood classes.
Current Certificate in Early Childhood Education.
Attentive and patient with a friendly and energetic nature.
TB test is required
A physical test is required
FBI and MO State fingerprint clearance is required.
Bilingual English/Spanish preferred
Knowledge of community diversity and cultural dynamics.
Ability to work in a non-judgmental way with a diverse range of people maintaining a respectful and inclusive culture.
Work Environment
This job operates in an early childhood school and professional environment. This role continually uses standard office equipment such as computers, phones, photocopiers, filing cabinets, and fax machines. Guadalupe Centers serves a diverse population, including children, adolescents, and adults, who may have mental or behavioral health problems. Consequently, all GC staff must demonstrate appropriate daily behavior, appropriate expression of emotions, and appropriate role modeling. Hostility, aggression, unnecessary or inappropriate physical actions, and inappropriate emotional expression are not acceptable behaviors for our employees.
Physical Demands:
The physical demands described here represent those that an employee must meet to perform the essential functions of this job successfully. Reasonable accommodations may be made to enable individuals with disabilities to perform essential functions.
While performing the duties of this job the employee is regularly required to sit, stand and talk or hear. The employee is also frequently required to walk, climb or balance, stoop, kneel, crouch, or crawl. The employee must occasionally lift and/or move up to 45 pounds. The employee must occasionally push items of 45 lbs. such as pushing children on a bike or moving/rearranging furniture. Specific vision abilities required by this job include close vision, distance vision, and depth perception. The employee is directly responsible for safety, well-being, and work output.
This job's specific vision abilities include close vision, such as reading handwritten or typed material and adjusting focus. The position requires the individual to meet multiple demands from several people and interact with the public and other staff.
GUADALUPE CENTERS, INC. conforms to all the laws, statutes, and regulations concerning equal employment opportunity and affirmative action. We strongly encourage women, minorities, individuals with disabilities, and veterans to apply to all of our job openings. We are an Equal Opportunity Employer, who fully and actively supports equal access for all qualified applicants, regardless of race, color, religion, gender, sexual orientation, national origin, age, disability status, Genetic Information or Testing, Family and Medical Leave, protected veteran status, or any other characteristic protected by law, and prohibits retaliation against individuals who bring forth any complaint, orally or in writing, to the employer or the government, or against any individuals who assist or participate in the investigation of any complaint, or otherwise oppose discrimination.
About Guadalupe Centers, Inc.
According to the National Register for Historic Places, the Guadalupe Centers is the Longest Continuously Operating Agency Serving Latinos in the United States. During the early 1900s in an exodus of the hardships caused by the Mexican Revolution, many Mexican nationals began to leave their homeland in pursuit of a better life for both themselves and their families. These Mexican immigrants followed jobs to the north in areas of migrant farming, railroad, and livestock. While many stopped in the already predominant Mexican-American Southwest, others went further north and decided to settle in the Westside Community of Kansas City, Missouri. Upon their arrival, the Mexican immigrants faced yet another hardship. Discrimination. Mexican children were not allowed into certain schools, while their parents were not allowed to shop in many places. The Mexicans were also exploited in the workplace and basic services offered by area hospitals and government agencies were not granted to the Mexicans. Not knowing where to turn or how to respond, the need for basic services within the Mexican community continued to grow. To answer this growing need, a Catholic women's club in 1919 decide
...
d to establish a volunteer school and clinic for the underprivileged Mexican immigrants who had settled in the Westside. Naming the entity after the patron saint of Mexico, the Guadalupe Center became one of the nation's first social service agencies for Latinos and has grown to be the heart of the Latino community within Kansas City.
Show more
Show less
Connections working at Guadalupe Centers, Inc.
https://careerforum.naeyc.org/jobs/18262159/assistant-teacher
Loading. Please wait.
Powered By