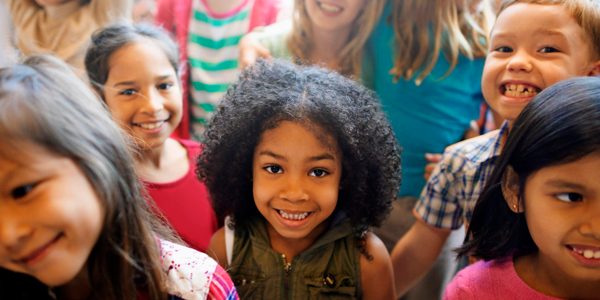 You are here
Job Seekers, Welcome to NAEYC Early Childhood Career Center
Use this area to filter your search results. Each filter option allows for multiple selections.
Details
Posted: 01-Mar-23
Location: Brooklyn, New York
Type: Full Time
Salary: $63,500 – $77,000
Categories:
Teaching, 0-5
Salary Details:
Commensurate with years of experience and educational degrees
Required Education:
4 Year Degree
Smith Street Maternelle is a progressive French immersion preschool program with 3 locations in Brooklyn. We are seeking full-time Lead Teachers for our 2023–24 school year.
We encourage you to visit us at www.smithstreetmaternelle.com or contact us at [email protected] Thank you for your interest in becoming a part of our wonderful community!
 Responsibilities : 
Refining and implementing developmentally appropriate curricula

Preparing lessons & activities in collaboration with associate teacher(s)

Communicating with parents (3x yearly conference reports; 2x yearly

parent/teacher conferences)

Supervising associate teacher(s)

Other duties as assigned
Requirements :
Ability to speak French fluently; native fluency preferred

Valid work permit and/or visa or willingness to obtain a work permit/visa

Advanced Degree in Education

Willingness to obtain CPR certification

State Mandated Reporter Certification

Willingness to obtain Infectious Disease Training

Willingness to submit to Background Check by the Department of

Investigation and State Clearance Registry
About Smith Street Maternelle
Choosing a preschool is a big decision. Choosing a language immersion program is an even bigger one. It is not only the foundation of a child's education, but it is also the first step to opening the door to a lifetime of bilingualism and multiculturalism. It is one of the most wonderful gifts to give children, and it is an entry point to a new and diverse community of friends that will last a lifetime. Smith Street Maternelle strives to be at the heart of that community for our families. We offer: 1. an incredible team of bilingual educators who are continually designing and re-adjusting curricula adapted to your child's needs 2. beautiful, modern, bright, clean and playful newly constructed spaces with every design detail intended to foster a child's growing independence and happiness 3. expert-led talks, and fun events for families, students, and staff. We have developed a teaching philosophy based on the fundamentals of language immersion education that blends influences from Reggio Emilia, Maria Montessori, Rudolf Steiner and the Developmental-Interaction approach. At Smith Street Maternelle, children are encouraged to play and explore. They become active
...
learners and critical thinkers. We are happiest when children leave us as confident, curious, fluent French speakers who are ready for their next school adventure. À très bientôt!
Show more
Show less
Connections working at Smith Street Maternelle
https://careerforum.naeyc.org/jobs/18261706/lead-teacher-preschool
Loading. Please wait.
Powered By