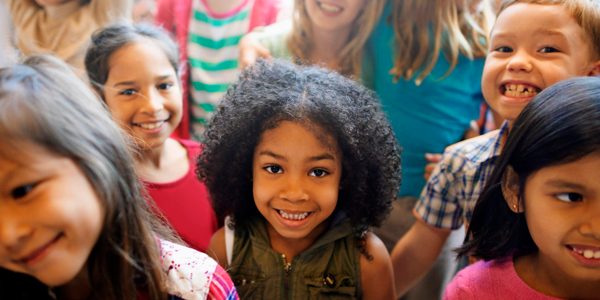 You are here
Job Seekers, Welcome to NAEYC Early Childhood Career Center
Use this area to filter your search results. Each filter option allows for multiple selections.
Details
Posted: 28-Feb-23
Location: Waterville, Maine
Type: Full Time
Salary: $57,856 - $86,798 Per Year
Categories:
Other
Preferred Education:
Masters
Kennebec Valley Community Action Program (KVCAP) has an immediate opening for the Director of Advancement for Educare Central Maine. Educare Central Maine is a high quality learning and development center partnering with families and communities to ensure school readiness for children birth to age five in the Waterville, Maine area. It is part of the nationwide Educare Learning Network and provides Head Start and Early Head Start services to 200+ children and their families, and operates a Lab School & Learning Hub for Training & Technical Assistance at local, state and national levels.   
The Director of Advancement will:
lead and coordinate fundraising objectives.
be self-motivated.
possess knowledge and demonstrate astute cultivation skills to engage philanthropic and community donors.
solicit and secure donations and pledges.
actively seek public/private funding opportunities.
engage in marketing and publicity efforts to promote Educare.
lead a development committee.
demonstrate interest in all aspects of Educare with dedication to promoting long-term sustainability.
Benefits may include:
Paid holidays
Accrual of paid time off
Employer sponsored retirement plan
Health, life, dental/vision, and disability insurance options
Professional Development support
Requirements:
Minimum of eight years paid experience in fundraising, with a minimum of three years in a leadership role.
Proven track record in donor solicitation and stewardship.
Proven success in securing gifts/pledges and foundation support to meet goals; operational and endowment.
Superb presentation skills; persuasive and influential with diverse groups including major donors and corporate executives at local, state and national levels.
A valid driver's license and use of a vehicle insured to state of Maine requirements.
Ability to pass State Bureau of Investigation, Department of Motor Vehicles, Department of Health and Human Services, Fraud and National sex offender registry background checks.
About KVCAP/Educare Central Maine
KVCAP is a non-profit community action program which has been providing services to the people of Kennebec and Somerset counties since 1965. We offer a variety of services geared towards helping our clients achieve economic and social self-sufficiency. Each year, thousands of residents access KVCAP services to assist them in their struggle to overcome the barriers of poverty. Many of our services are available to people of all income levels.
Connections working at KVCAP/Educare Central Maine
https://careerforum.naeyc.org/jobs/18261628/director-of-advancement
Loading. Please wait.
Powered By