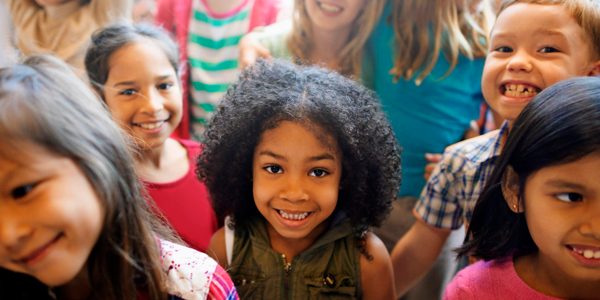 You are here
Job Seekers, Welcome to NAEYC Early Childhood Career Center
Use this area to filter your search results. Each filter option allows for multiple selections.
Details
Posted: 20-Feb-23
Location: Edgartown, Massachusetts
Type: Full Time
Salary: $18.35 - $20.57
Categories:
Teaching, 0-5
Salary Details:
Potential shared-housing available
About This Position
Jobs at Felix Neck
Mass Audubon offers a work environment that is challenging, yet flexible. Our compensation and benefits program is competitive, including a 403(b) plan and generous paid time off. Every inquiry will be treated confidentially. Mass Audubon is proud to be an Equal Employment Opportunity Employer.
Mass Audubon seeks a MA EEC certified Preschool Teacher for Fern and Feather Nature Preschool at Felix Neck Wildlife Sanctuary in Edgartown. This EEC licensed Preschool opened in 2019.  The preschool will serve Island children ages 2.9 to 5 for half-day and full-day preschool programing in alignment with the public school calendar, September to June.
The ideal candidate must possess a love of nature, have experience teaching preschool age children, and be able to spend at least 3 hours outside each day.  The teacher will be expected to assist the Lead Teacher as needed and to work with a team of educators to create and implement a multi-sensory, nature-based science curriculum; incorporating emergent language and math skills along with creative arts, music, cooking and the development of social skills, while adhering to Massachusetts Department of Early Education and Care regulations and state preschool standards.  The position will be full time, year-round, and benefitted with camp and program responsibilities in the summer.
Duties & Responsibilities
Provide a physically and emotionally safe environment for young children in both indoor and outdoor settings;
Help support and develop nature-based curriculum that reflects the needs of the children, the standards for early childhood education and the mission of Mass Audubon;
Communicate and work cooperatively with the Nature Preschool Director/Lead Teacher and other education staff;
Follow MA EEC required policies and Felix Neck Behavior Management Plan;
Help to maintain the physical environment by contributing to housekeeping tasks as needed/requested;
Spend 3 or more hours daily outdoors with the students during all seasons, except during severe weather conditions, with the ability to navigate varied terrain for both land and water learning opportunities;
Work with the Director/Lead Teacher and other staff to accomplish program goals;
Maintain a schedule as determined by the Preschool Director;
Observe and document children's learning through the use of notes, photos, newsletters, etc.;
Participate in Parent/Teacher Conferences and attends scheduled community engagement activities;
Communicate and interact with children, parents and community in a professional manner;
Attend Professional Development seminars as determined by Preschool Director;
Support our Fern and Feather Summer Day Camp as an Environmental Educator to offer a year-round option for preschool families;
Other summer program responsibilities as needed.
Qualifications
EEC Preschool Teacher certification is required;
Applicant must be at least 21 years old;
College level course work in Child Growth and Development;
Minimum of an Associate's degree in Early Education and/or related field;
Minimum of 1 year of experience teaching children 3-5 years olds;
Experience in providing natural science instruction to preschool age children is recommended but not required;
Experience, willingness and comfort taking children into nature a high priority;
Excellent verbal and written communication skills;
Ability to work cooperatively and independently is required;
Demonstrate ability to promote and respect diversity of ethnic, cultural, linguistic backgrounds and, physical and mental disabilities;
Demonstrate interpersonal skills and commitment to helping others grow in the understanding, relationship, and concern for the environment;
Current First Aid/CPR certification or willingness to obtain is required;
Must pass a background records check (CORI, CHRI, SORI, and driver record check);
Provide two references from an early childhood setting upon request.
About Mass Audubon
Mass Audubon is the largest nature-based conservation organization in New England. Founded in 1896 by two women who fought for the protection of birds, Mass Audubon carries on their legacy by focusing on the greatest challenges facing the environment today: the loss of biodiversity, inequitable access to nature, and climate change. With the help of our 140,000 members and supporters, we protect wildlife, conserve and restore resilient land, advocate for impactful environmental policies, offer nationally recognized education programs for adults and children, and provide endless opportunities to experience the outdoors at our wildlife sanctuaries. Explore, find inspiration, and take action at www.massaudubon.org.
Connections working at Mass Audubon
Loading. Please wait.
Powered By