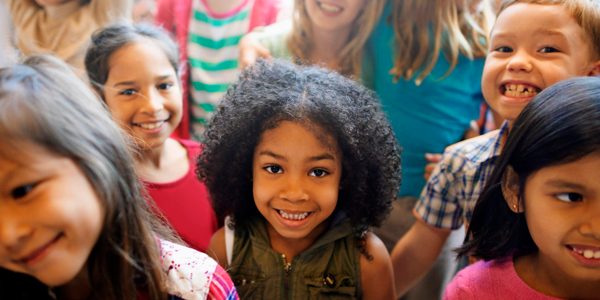 You are here
Job Seekers, Welcome to NAEYC Early Childhood Career Center
Use this area to filter your search results. Each filter option allows for multiple selections.
Assistant, Associate, or Full Professor of Early Childhood or Elementary Teacher Education
Gordon College
Details
Posted: 22-Feb-23
Location: Wenham, Massachusetts
Type: Full Time
Categories:
Teaching, College
Required Education:
Doctorate
Additional Information:
Employer will assist with relocation costs.
The School of Education at Gordon College invites applications for a full-time, tenure-track assistant, associate, or full professor appointment with a focus on undergraduate early childhood or elementary teacher education. Position to begin August 2023. Rank will be commensurate with experience.
The Gordon School of Education is committed to equipping students to use evidence-based practices, including the science of reading, through rigorous academic coursework paired with extensive field-based experiences. Local school districts recognize Gordon for its excellence in teacher preparation, and graduates go on to serve in public, charter, and private schools as classroom teachers, interventionists, educational leaders, and researchers. Undergraduate education majors work toward licensure in either early childhood or elementary education with the option to pursue dual licensure with Special Education (Moderate Disabilities, PK-8) or ESL through completion of a minor. Undergraduates may also pursue a major or minor in Communication Sciences and Disorders.
Gordon College is a Christian liberal arts college located in Massachusetts on Boston's North Shore, a beautiful coastal area with easy access to Boston. Core to the Gordon College mission and curriculum are faculty commitments to integrate faith, learning, and living; cultivate imagination with a disposition of hope; and inspire creative contributions to God's purposes in a wide range of disciplines. The Gordon College community has made a commitment to pursuing shalom, a right ordering of relationships and actions resulting in the affirmation of human dignity and the flourishing of community. We are interested in candidates who can help us live out this commitment through research and practice.
Responsibilities:
Teach undergraduate early childhood and/or elementary education coursework aligned with areas of expertise, such as child development, foundations of early childhood education, foundations of Christian schools, classroom management, or methods courses in early/elementary math, science, social studies, or writing;
Supervise field-based experiences and the student teaching practicum;
Engage in partnerships with local schools;
Advise students;
Represent the School of Education on college committees;
Engage in scholarly work.
Qualifications of the Ideal Candidate:
Doctorate in early childhood or elementary education or a related field (ABD will be considered);
A commitment to the Christian mission of the college;
Three or more years PK-6 teaching experience;
A commitment to evidence-based teaching practices and a practice-based approach to teacher preparation;
Passion for mentoring undergraduate students;
Collaborative skills that cross departmental and disciplinary boundaries;
Experience in urban, cross-cultural, or otherwise diverse education settings;
Evidence of a commitment to diversity, equity, and inclusion;
Active research program or potential for its development.
Interested Applicants Must Submit:
Cover letter that addresses the applicant's interest in the specific position and fit with the Christian mission of Gordon College;
CV that includes the names and contact information for 3 references;
A sample of academic writing.
TO APPLY: Please go to Interfolio. Our review of applicants will begin immediately and continue until the position in filled.
For more information on Gordon College, please visit www.gordon.edu.
Gordon College is an equal opportunity employer. Qualified applicants for employment will receive consideration without discrimination on the basis of race, color, gender, age, national origin, or disability.
About Gordon College
Founded in 1889 as a missionary training institute in Boston, Gordon College has emerged as one of the country's top Christian liberal arts colleges and the only nationally ranked Christian college in New England. One of the nation's premier Christian colleges, Gordon College better prepares students for a greater purpose by combining exceptional education and innovative opportunities with an informed Christian faith. Gordon College strives to graduate men and women distinguished by intellectual maturity and Christian character, committed to lives of service, and prepared for leadership worldwide. Gordon is strategically located along what has been termed the "I-95 power corridor" as it is only a few hours away from the financial and political capitals of the Western world (New York and Washington, D.C.). Just north of Boston, with its renowned universities and vibrant industries in finance, technology, and health care, Gordon is well positioned to expose students to world-class learning and professional opportunities. Faculty members have ready access to vibrant intellectual and research communities, providing connections that energize their scholarship, teaching, and mentoring. T
...
his facilitates a commitment to lifelong learning among students, and a majority of Gordon graduates earn advance degrees. Gordon's magnificent campus of 450 wooded acres – just three miles from the Atlantic Ocean – retains a quintessential New England charm. The College's proximity to the beautiful, historic areas of the North Shore, the woods and beaches of Cape Ann, and the mountains of Vermont and New Hampshire creates rich opportunities for recreation and personal growth. This is a great place to live and work.
Show more
Show less
Connections working at Gordon College
https://careerforum.naeyc.org/jobs/18197831/assistant-associate-or-full-professor-of-early-childhood-or-elementary-teacher-education
Loading. Please wait.
Powered By