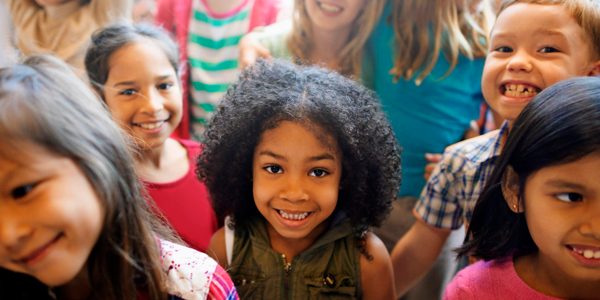 You are here
Job Seekers, Welcome to NAEYC Early Childhood Career Center
Use this area to filter your search results. Each filter option allows for multiple selections.
Director of Early Childhood Education Bertha Alyce School
Evelyn Rubenstein JCC Houston
Details
Posted: 13-Feb-23
Location: Houston, Texas
Type: Full Time
Categories:
Curriculum Development/Supervision
Other Management
Program Administration
Preferred Education:
Masters
JOB VISION: As the Director of Early Childhood Education at Bertha Alyce School (BAS), you will be responsible for providing a nurturing, warm and welcoming program. This includes but is not limited to supervision of staff, scheduling, meeting state and NAEYC standards, working with community and lay leaders, and providing excellent customer service. This position is 12 months, 40+ hours per week.
WHAT YOU WILL DO, IN GENERAL
1. Responsible for health, safety, growth, and development of all the children.
2. Complies with Texas licensing requirements and NAEYC standards.
3. Provides strong, professional, and accurate management of front office and
enrollment.
4. Creates a responsive environment for parents.
5. Collaborates with other staff members of the J.
6. Uphold Jewish values throughout the programs and curriculum.

WHAT YOU WILL DO, SPECIFICALLY
Overall:
1. Oversee the day-to-day operations of BAS.
2. Create, maintain, and model highest standard for professionalism for welcoming parents, interacting with employees and managing workflow.
3. Work with Assistant Director and Director of Curriculum & Instruction to create an enriching and stimulating play-based curriculum.
4. Maintain and update school records, licensing and NAEYC, including the accreditation process.
5. Work collaboratively with the Assistant Director, Director of Curriculum and instruction and parent committee to set and achieve annual goals.
6. Actively participate in discussions surrounding best practices in Early Childhood Education and integrate successful strategies from several educational
philosophies involving emerging curriculums, the competence of children, and
developmentally appropriate learning into our Reggio-inspired school.
7. Ensure there is always consistent director and teacher coverage.
8. Oversee the ordering process of supplies for the school.
9. Manage the BAS budget and work collaboratively with J CEO and lay leadership
during the process.
10. Assist with marketing and promotion of programs.
11. Observe classrooms and assist and/or support teachers in developing
appropriate classroom practices and curriculum.
12. Plan and implement family and Judaic programs, parent education, school-wide
programs, open house, and other special events.
13. Participate in planning and implementing annual staff orientation, monthly
staff meetings, and staff professional development.
14. Support the development of a warm, welcoming, safe, and professional school
environment.
15. Focus on the desired outcome to create an inclusive environment.
16. Be proactive to anticipate program/building needs and opportunities for the
future.
17. Be decisive and make the challenging and difficult discussions where/when
necessary.

Quality and Teaching:
1. Collaborate with the Directors to achieve shared goals and expectations for
teaching staff.
2. Supervise teachers (classroom ages to be determined) and enrichment
specialists.
3. Conduct annual staff reviews.
4. Be part of developing a collaborative, professional learning community for all
educators.
5. Visit classrooms and be present for educators.
Parent and Family Communication:
1. Foster warm, personal relationships with each existing, new, and prospective
family, through engaging, proactive, and consistent conversation.
2. Manage front office for prompt parent responsiveness and premium parent
experience.
3. Be available to parents at pick up and drop off time.
4. Answer parent inquiries, conduct tours and facilitate a smooth enrollment
process using standard office procedures.
5. Create, model, and reinforce a positive, nurturing, and respectful attitude
towards families and children.
6. Listen to parent feedback and incorporate it when possible, into best practice.
WHAT YOU'LL BRING TO THE JOB
1. Bachelor's Degree required.
2. Master's Degree preferred.
3. TX Director's License (or ability to become licensed) required.
4. Minimum 3-5 years Classroom Experience.
5. 3-5 years Supervisory or Management experience required.
6. Proficient with Microsoft Office Suite (Word, Excel, PowerPoint, Outlook).
7. Excels at communicating to parents, board members and staff the goals of our
programs. Able to interact professionally with all levels of internal and external
personnel.
8. Ability to multi-task and work in a fast-paced environment.
9. Demonstrates the ability to work well with people.
10. Willingness to be flexible and available to work occasional evenings and
weekends as required for special events.
11. Willingness to perform job tasks not part of immediate job responsibilities but
aids in member satisfaction and getting the job done.
A FEW MORE KEY ELEMENTS
Must be able to work as part of a team and be able to work independently to
achieve specific programmatic and educational goals.
Must be willing to work on several weekends and evenings during the month as necessary to teach or administer departmental programs.
Must be enthusiastic about the pluralistic approach of Jewish life at the J.
Must be willing to work occasionally on Shabbat and holidays for programs
designed in the spirit of those days.
Must be willing to travel to off-site facilities for training.
About Evelyn Rubenstein JCC Houston
About Us When you step into the Evelyn Rubenstein JCC, you'll find a center filled with remarkable people, dedicated volunteers and a wide-array of year-round programs, activities and special events. At the J, we're committed to enriching the lives of our members and the community. Since 1936 the J has been a place where families and individuals come together for friendship, affiliation and socialization in a safe and welcoming environment. Throughout our buildings, you'll find a committed staff working together to provide our members and guests with quality experiences, excellent service and a sense of belonging.
Connections working at Evelyn Rubenstein JCC Houston
https://careerforum.naeyc.org/jobs/18197485/director-of-early-childhood-education-bertha-alyce-school
Loading. Please wait.
Powered By