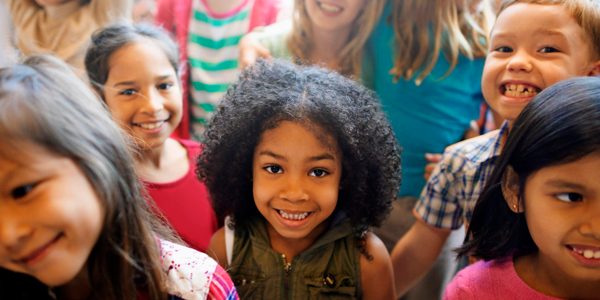 You are here
Job Seekers, Welcome to NAEYC Early Childhood Career Center
Use this area to filter your search results. Each filter option allows for multiple selections.
Associate or Full Professor and Chair in Educational Studies
The American University in Cairo
Details
Posted: 24-Jan-23
Location: Cairo , Egypt
Type: Full Time
Categories:
Teaching, College
Company Description:
Founded in 1919, AUC moved to a new 260-acre state-of-the-art campus in New Cairo in 2008. The university also operates in its historic downtown facilities, offering cultural events, graduate classes, and continuing education. Student housing is available in New Cairo. Among the premier universities in the region, AUC is Middle States accredited; its engineering programs are accredited by ABET, its chemistry program is accredited by the Canadian Society for Chemistry, the School of Business is accredited by AACSB, AMBA and EQUIS, and the Master of Public Administration and the Master of Public Policy programs of GAPP are accredited by the Network of Schools of Public Policy, Affairs, and administration (NASPAA). The AUC libraries contain the largest English-language research collection in the region and are an active and integral part of the university's pursuit of excellence in all academic and scholarly programs. AUC is an English-medium institution; eighty-five percent of the students are Egyptian, and the rest include students from nearly ninety countries, principally from the Middle East, Africa and North America. Faculty salary and rank are based on qualifications and professional experience. According to AUC policies and procedures, all faculty are entitled to generous benefits.
Job Description:
The Department of Educational Studies (DES) of the School of Humanities and Social Sciences (HUSS) at the American University in Cairo (AUC) invites applications for two tenure track positions in Early Childhood Education (ECE) at the associate or full professor level to begin in Fall 2023. As part of this search, the department is recruiting a candidate with leadership experience to take on the important role of department chair; hence, one of the two successful applicants will become the next department chair. Applicants should indicate in their letter of intent their interest in becoming the department chair.
Both candidates must have a doctorate in education or related field, and have a specialization in any area of early childhood education. One of the two candidates should additionally have a specialization in inclusive education.
Responsibilities will include teaching graduate and undergraduate level courses, supervising Master's theses or alternatives, and advising students. Expectations for these positions may include contributing to the development of a professional development/lab school. Other responsibilities may include participating in various educational reform efforts led by the department and serving on various committees and activities.
For the chair in particular, prior experience relevant to department governance and office management is required. The chair will lead the department in curriculum and program development; faculty recruitment, mentoring, evaluation, and professional development; research support; and student recruitment, advising and mentoring. The Chair will represent the department to the rest of the University as well as to the external public. The incoming chair is expected to lead the growth of the department.
About the Department of Educational Studies:
Education is a priority at AUC, and the Department of Educational Studies (DES) is currently at the stage of growth, wishing to expand in scope and depth. The Department currently offers two MA programs in International & Comparative Education and Educational Leadership; a graduate diploma in Inclusive Education (jointly offered with the Psychology Department), and an undergraduate minor in Educational Studies. It also offers a Professional Educator Program which has a focus on early childhood education. The department is striving to create an MA in Early Childhood Education (ECE). Meanwhile, the university at large is designing a lab school/professional development school in partnership with an existing school to be located on campus and plans to begin the initiative with early childhood education as a starting point.
The Department of Educational Studies (DES) is a pace setter for innovations in education and has been engaged in supporting reform at the national and regional levels. It has been at the forefront of designing models of good practices that are then scaled. This is mostly led by the Middle East Institute for Higher Education at DES. Through its significant work in support of reform, DES and its faculty have wide and diverse partnerships and networks for research and program implementation. The department is home to international faculty and students.
Requirements:
Candidates are expected to meet the following qualifications:
a doctorate in education or related field
specialization related to early childhood education
relevant teaching experience in in-person, hybrid, and online formats
demonstrated commitment to excellence in teaching
strong research record that is consistent with the position advertised
experience in contributing to service work
experience in mentoring and advising graduate students
strong interpersonal skills and the ability to work collegially as a team member
experience in leadership positions in higher education
a commitment to children with disabilities in inclusive settings
interest in contributing to educational reform in Egypt, the Middle East in general, and other developing countries
Additionally, qualifications for department chair include:
administrative and leadership experience
The following background would be preferred:
prior experience in teaching or research in Egypt and the Middle East
prior international exposure and collaborative networks
Additional Information:
To ensure full consideration, candidates are encouraged to submit their applications by February 20, 2023. Applications will continue to be accepted after this date, until a qualified applicant pool has been achieved or the position is filled.
Application Instructions:
Applicants must submit the following documents via the online system: (a) an updated CV; (b) a letter of interest; (c) a completed AUC Personnel Information Form (PIF); (d) a statement of teaching philosophy; (e) copies of recent student evaluations; and (f) copies of two recent publications relevant to the position. The candidate should arrange for at least three referees familiar with their professional background to send reference letters to [email protected] Inquiries may be submitted through the on-line application system or by e-mail to [email protected]

PI202010253
Loading. Please wait.
Powered By