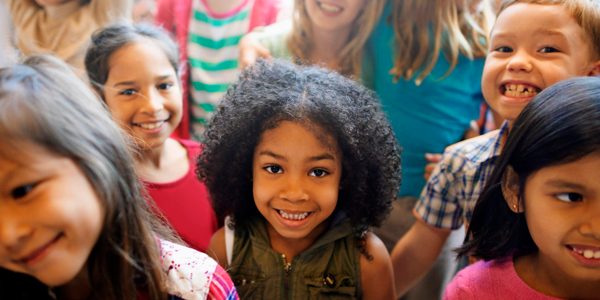 You are here
Job Seekers, Welcome to NAEYC Early Childhood Career Center
Use this area to filter your search results. Each filter option allows for multiple selections.
Details
Posted: 23-Jan-23
Location: Alexandria , Virginia
Type: Full Time
Categories:
Teaching, 0-5
Preferred Education:
2 Year Degree
Additional Information:
4 openings available.
Sign-on and Retention bonuses will be provided to successful applicants!
Position Summary
The Teacher creates, maintains, and manages an attractive, warm, and challenging learning environment for young children, incorporating developmentally appropriate learning activities that meet the needs of the group as well as those of individual children. The Teacher collaborates with all staff to facilitate the utilization of needed services to the children and their families. The Teacher is responsible for keeping accurate reports and records for each child and ensuring that all of the necessary forms are completed and properly maintained.
Primary Responsibilities
Early Childhood Education Services
· Uses the curriculum to plan lessons that are developmentally appropriate and designed to meet desired child outcomes
· Conducts developmental screenings and makes referrals when needed
· Assesses child progress using authentic assessment techniques; documents child observations on a weekly basis to monitor progress using Teaching Strategies Gold
· Participates in data meetings to aggregate and analyze child outcome data
· Seeks parent involvement in planning culturally and linguistically responsive activities
· Engages with preschool special education staff to ensure the needs of children with Individual Family Service Plans or Individual Education Plans are being addressed
Child Interactions
· Interacts with children frequently, affectionately, and respectfully at the child's level
· Acknowledges feelings with sensitivity and models appropriate social behavior
· Fosters children's positive self-concept by supporting individuality, independence, and the ability to make choices
· Engages with children during meal time by sitting and eating with the children
· Interacts in a manner consistent with the organization's commitment to anti-bias education
Supervision, Health and Safety of Children
· Maintains and follows all state, federal, and Head Start's health and safety guidelines
· Knows the numbers of children in direct care and maintains ratios at all times
· Organizes the classroom environment and keeps equipment safe and clean
· Responds immediately and appropriately to multiple or unexpected situations or emergencies
Building Effective Relationships with Families
· Plans and offers productive learning experiences for families based on classroom curricula and family interests
· Encourages parents to participate in planning and evaluating classroom activities
· Promotes family involvement in agency-wide activities (e.g., health fairs, festivals, other activities)
· Promotes parents' overall involvement and participation in program governance
· Develops and maintains meaningful, productive relationships with families
· Communicates with parents using a variety of strategies (e.g., parent conferences, written correspondences, telephone, home visits) to ensure they are aware of their child's progress and parent engagement activities
· Plans schedule in partnership with Assistant Teacher to conducts required home visits
· Maintains confidentiality regarding children and families both in the center and externally
Supporting Comprehensive Services
· Works in collaboration with other program staff and consultants to monitor, track, and coordinate services for children and parents
· Coordinates with the appropriate staff to refer children and families to appropriate services when needed
· Works collaboratively with other agencies to help meet the needs of families in the program
Administrative
· Maintains records on each child according to program guidelines
· Performs other duties requested by the Supervisor
Required Qualifications
· A Child Development Associate (CDA) with an Infant/Toddler endorsement
· A minimum of two (2) years of experience working in an accredited Early Childhood Program
· Willing to pursue classes in Early Childhood Education, as required by the program
· Strong written, verbal, communication, and organizational skills
· Ability to coach and mentor adult learners
· Ability to establish supportive relationships with staff and families from diverse backgrounds
· Ability to professionally interact with people of various cultural and social backgrounds
· Ability to utilize basic office equipment and learn how to enter data into the COPA system
· Ability to work within a team environment as a cooperative and supportive team member
· Ability to sit on floor and lift children up to 40 lbs
Preferred Qualifications
· An Associate's Degree in Early Childhood Education
· Knowledge of curriculum planning and development techniques and skills (Creative Curriculum especially desirable)
· Knowledge of high-quality early childhood health and safety standards, curriculum planning and development
- Child Development Associate (CDA)
- Minimum of two (2) years experiences in ECE.
About The Campagna Center
The Campagna Center, Alexandria's leading not-for-profit organization, equips children and families with a comprehensive set of tools they need to thrive and succeed. Since 1945, we have served the community by offering a range of programs that foster a dedication to learning among children, youth, and adults. Over 2,000 children and families take advantage of our services on a daily basis. Our mission is to deliver exceptional educational and social development programs for children, teens, and adults. We offer early childhood education, health and nutrition awareness, before- and after-school programs, tutoring and mentoring, career and college readiness planning, and classes for English language learners. We achieve our mission by partnering with parents; schools; local, state, and federal governments; faith-based institutions; and individuals, corporations, and foundations that share our belief that the entire community benefits when individuals are able to achieve their highest potential
Connections working at The Campagna Center
https://careerforum.naeyc.org/jobs/18091774/early-head-start-teacher
Loading. Please wait.
Powered By