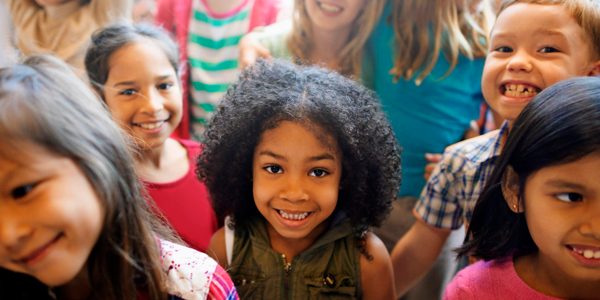 You are here
Job Seekers, Welcome to NAEYC Early Childhood Career Center
Use this area to filter your search results. Each filter option allows for multiple selections.
Details
Posted: 23-Jan-23
Location: Raleigh, North Carolina
Type: Full Time
Categories:
Program Administration
Required Education:
4 Year Degree
What We Are Looking For:
The Assistant Director, Child Development Center will help guide Bandwidth's efforts to develop and implement our first, on-site Child Development Center (CDC) that will provide a best-in-class educational environment for children of Bandwidth employees and will serve as an important element of Bandwidth's Whole Person Promise. Assists in designing and implementing infrastructure and program activities as part of a Child Development Center/educational program. Assists in start-up efforts to recruit and hire staff for the Child Development Center. The Operations Manager collaborates with all staff to play a key role in maintaining the smooth functioning of routine school operations. This individual is a creative thinker who is comfortable with a dynamic and changing work environment with a passion for early childhood education.
What You'll Do:
Center's Education Principles inspired by Montesori, Resources for Infant Educarers (RIE) and (to a lesser degree) other educational best practices established by the Director and Ohana Board. 
Establish and launch the in-office child development program at Bandwidth, including managing licensure, staffing, annual budget and enrollment. 
Build and maintain the necessary systems to ensure quality childcare including but not limited to center policies and practices and technology based infrastructure 
Hire, train, and evaluate teachers and other CDC staff members. Foster staff's professional development and ensure that staff meets all regulatory requirements and childcare standards, practices and philosophies as directed by Bandwidth. 
Manage the Center's budget; maintain accounting records, and approve funding for special or additional events and activities. 
Manage the care and appropriate development of children, including maintaining visual supervision of children, changing diapers, preparing food, washing dishes, and feeding children, as necessary. 
Institute parent communication practices and record-keeping policies including daily logs for individual children. 8. Articulate the Center's philosophy and mission and cultivate a spirit of mentoring and collaboration among parents and other stakeholders. Provide rich and robust communication practices for parents, center staff, and cross-functional Bandwidth partners 
Maintain a safe and healthy environment for children. Create and train staff on an Emergency Preparedness and Response Plan, which complies with all applicable laws and regulations, for how the Center will respond to both natural and man-made disasters to ensure the safety and protection of the children and staff. 
Provide nutritious and age-appropriate food as well as broad menu variety for children and center personnel. 11. Adhere to requirements of all relevant laws and regulations, including the North Carolina State Child Care Law. Ensure compliance to North Carolina's norms and regulations for child care institutions, including: establish and maintain licensure and certification; renew licenses and certifications on time; ensure staff maintains educational requirements and standards and that Bandwidth's caregiver-to-child ratio is maintained; maintain safety standards, ensuring the quality and variety of food and providing a clean environment for attendees. 
Adhere to accreditation standards of the American Montessori Society (AMS) and RIE Methodology for Infant Care.
Partner with education experts and universities as they actively seek training and education for themselves and teachers for child development best practices and establishing highest standards for education and childcare. 14. Creates a loving and inclusive environment for children and Center staff. 
Manages logistical aspects of routine school operations. Including ordering supplies, maintaining inventory, and coordinating maintenance as needed.
Ensures appropriate staffing in classrooms and administrative support roles on a daily basis. Including school-wide scheduling, and processing staff time off requests. 
Ensure an accurate school-wide calendar is maintained; updating and communicating as needed to all members of the school community.
What You Need:
2+ years logistics or project management experience
2+ years of professional or personal experience relevant to school or child-care
knowledge and expertise of the regulations and best practices for managing a child development center
knowledge and understanding of early childhood education practices and preferably montessori and/or RIE infant development practices
comfortable learning new technology
A compassionate, nurturing attitude
Effective written and verbal communication skills
Strong organizational skills
Desire to work in a constantly changing and innovative environment
Able to pass background check
First Aid/CPR certification (within 30 days of hire)
Attend training as needed to stay current on best practices related to job responsibilities.
Skills: Good communication skills in training, mentoring, inspiring and leading center personnel, communicating with parents and visitors. Good written communication skills in all documentation.
Bonus Points:
Education: B.A. or B.S. early childhood education or administration
MACTE accredited Montessori certification desirable
Experience: 5+ years working in Montessori programming
About Bandwidth
Bandwidth (NASDAQ: BAND) is a global communications software company that helps enterprises connect people around the world with cloud-ready voice, messaging and emergency services. Backed by a network reaching 60+ countries covering 90 percent of global GDP, companies like Cisco, Google, Microsoft, RingCentral, Uber and Zoom use Bandwidth's APIs to easily embed communications into software and applications. Bandwidth has more than 20 years in the technology space and was the first Communications Platform-as-a-Service (CPaaS) provider to offer a robust selection of APIs built around our own global network. Our award-winning support teams help businesses around the world solve complex communications challenges every day. At Bandwidth, your music matters when you are part of the BAND. We celebrate differences and encourage BANDmates to be their authentic selves. #jointheband The Whole Person Promise: At Bandwidth, we're pretty proud of our corporate culture, which is rooted in our "Whole Person Promise." We promise all employees that they can have meaningful work AND a full life, and we provide a work environment geared toward enriching your body, mind, and spirit. How do
...
we do that? Well… -100% company-paid Medical, Vision, & Dental coverage for you and your family with low deductibles and low out-of-pocket expenses. -All new hires receive four weeks of PTO. -PTO Embargo. When you take time off (of any kind!) you're embargoed from working. Bandmates and managers are not allowed to interrupt your PTO – not even with email. -Additional PTO can be earned throughout the year through volunteer hours and Bandwidth challenges. -"Mahalo moments" program grants additional time off for life's most important moments like graduations, buying a first home, getting married, wedding anniversaries (every five years), and the birth of a grandchild. -90-Minute Workout Lunches and unlimited meetings with our very own nutritionist.
Show more
Show less
Connections working at Bandwidth
https://careerforum.naeyc.org/jobs/18091641/assistant-director-child-development-center
Loading. Please wait.
Powered By