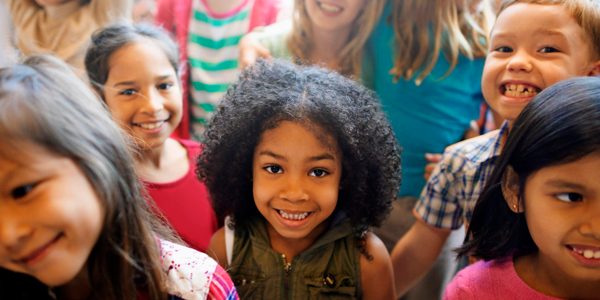 You are here
Job Seekers, Welcome to NAEYC Early Childhood Career Center
Use this area to filter your search results. Each filter option allows for multiple selections.
Temporary Assistant to the Director – American University Child Development Center
American University
Details
Posted: 20-Jan-23
Location: Washington, D.C.
Type: Temp to Full Time
Categories:
Other Management
Preferred Education:
4 Year Degree
Contact:  To learn more about this temporary position and AU's Ready Hire program, contact Ready Hire Coordinator at [email protected] or apply directly using this link Ready Hire (american.edu). 
Get to Know American University 
At American University we value open and honest inquiry, servant leadership, and the affirmation of the human dignity of all. We envision a thriving AU community where individuals of all identities and experiences are understood, appreciated, and fully included, and where equitable treatment, opportunities, and outcomes prevail.? 
Our diverse community of students, faculty, and staff represent every state and more than 150 countries. Our internationally recognized faculty are today's thought leaders in the areas of public policy, law, the arts, communications, international development, and more. Our staff are innovative, service-oriented, and dedicated to moving the university towards achieving its strategic goals. We are committed to an excellent experience for all of our students, faculty and staff and share a passion for creating change through our knowledge and our work.? 
Summary/Objective
The Assistant to the Director position provides both administrative and classroom support to the Child Development Center (CDC). The Assistant to the Director assists the Center Administrator in maintaining all office operations in various roles throughout the day. This position serves as a floater; assisting in the classrooms as needed, and as a substitute for any classroom teacher any time she/he is on leave. Duties include: maintaining and updating all office files (admissions, enrollment, tuition, center licensing records, etc.), facilitating center communication, and assisting with the implementation of the Center's educational program.  
Essential Functions
Serve as a floater or substitute during teacher absence, providing support to classroom teachers as they implement the CDC curriculum. Assist the Lead Teachers with all classroom activities and projects as needed. This includes supervising children in the classroom and on the playground to ensure their safety, participate in staff development trainings, and supervise and mentor Federal Work-Study Students, volunteers and interns to ensure they engage in appropriate and positive interactions with the children. Attend classroom meetings, and assist with maintaining well-organized classroom space, contribute to the maintenance of common space (entryways, hallways, kitchen, bathrooms, etc.), and implement closing checklist such that at the end of the day, the Center is organized, neat and safe.

 

Assist the CDC Administrator with record keeping, office organization, and tracking DC licensing compliance documents (including but not limited to submission of immunization reports, medical exams, daily sign-in sheets, etc.). Establish and maintain an electronic database of all documents. Track all incoming applications, the distribution and submission of all admission and enrollment paperwork, and maintain an up-to-date admission waiting list. Maintain current, well-organized paper and electronic files for licensing, federal workstudy employees and CDC children. Maintain inventory of office materials and supplies, and coordinate housekeeping and maintenance services.

 

Assist with CDC communications. This includes answering phones, checking the Center's email and voicemail, updating the CDC's website, and drafting communication messages on behalf of the CDC Administrator. Respond to questions or inquiries or forward them to the appropriate person for handling. Compose the CDC weekly newsletter. Assist with scheduling meetings and communications with parents.

 

Administer CDC's payables and receivables, ensuring tuition invoices and payments are processed in a timely manner. This includes sending invoices, tracking and processing tuition payments, reconciling attendance/enrollment records with posted tuition payments. This also includes reconciling CDC purchases and submitting approved invoices to Accounts Payable for payment. ADA "Non-Essential Functions:"
(Non-essential, sporadic duties) Attend semi-annual Potluck events, Parent Advisory Group Meetings, supervise children during Parent-Teacher Conferences.

 
Work Environment
This position reports directly to the Center Administrator, and works collaboratively with all center staff (including lead teachers, teachers and seasonal workers), interns and Federal Work-Study students, parents, Center suppliers and AU Human Resources Department to ensure the efficient and timely completion of CDC's office tasks and the implementation of CDC's mission, policies, and procedures 

 
Position Type/Expected
Required Education and Experience
Bachelor's degree in Child Development, Early Childhood Education or related field or the equivalent in training and/or experience plus two years early childhood teaching experience.

Position requires certification in Childhood First Aid and certification in Childhood CPR.
About American University
The Child Development Center (The Center) provides high-quality education and care for children 2-1/2 to 6 years of age. Our core mission is to offer a developmentally appropriate educational program for pre-school children, while supporting the family unit within the campus community, as well as the overall educational mission of the university. The Center provides primary family caregivers within the AU community opportunities to pursue a university education or career; support for their families with a high-quality early childhood education; as well as an educational experience for university students interested in early childhood education and parenting.
Connections working at American University
https://careerforum.naeyc.org/jobs/18081187/temporary-assistant-to-the-director-american-university-child-development-center
Loading. Please wait.
Powered By