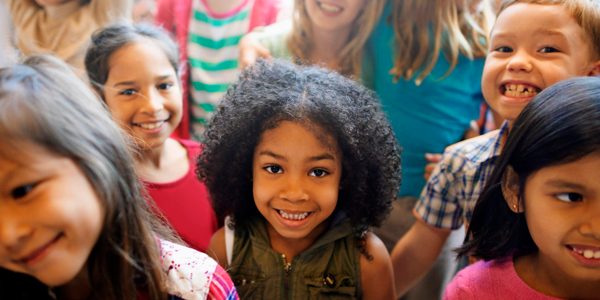 You are here
Job Seekers, Welcome to NAEYC Early Childhood Career Center
Use this area to filter your search results. Each filter option allows for multiple selections.
Assistant or Associate Professor of Early Childhood Education, Teacher Education
University of Nebraska at Kearney
Details
Posted: 20-Jan-23
Location: Kearney, Nebraska
Type: Full Time
Categories:
Teaching, College
Required Education:
Doctorate
The Department of Teacher Education at the University of Nebraska at Kearney is seeking a full-time, tenure track Assistant or Associate Professor in Early Childhood Inclusive Education (i.e., regular and special education) to begin in the Fall of 2023. The successful candidate will demonstrate the knowledge and skills to teach a variety of courses at the undergraduate and/or graduate level with content in early childhood education, early intervention/early childhood special education, and/or early childhood inclusive education. Courses include face-to-face and online delivery formats. We also seek a candidate who is knowledgeable in culturally responsive teaching and in working with diverse student populations. Candidates should also be able to supervise field experience and practicum placements, effectively advise students, and pursue research and scholarly activities. Research and scholarship include conducting research relevant to one's area, publishing in relevant peer-reviewed journals, and presenting at professional conferences in the candidate's field of expertise. The successful candidate will also provide significant, ongoing service to the department/ college/ university.  Copy and paste link to browser to access job posting https://unk.peopleadmin.com/postings/4841.
Required Qualifications: Must have an earned doctorate in education with an emphasis in Early Childhood Education and/or Early Intervention/Early Childhood Special Education. Qualified candidates with an ABD status will be considered with completion by the time of hire. Must hold, or have held, a valid teaching license/certificate and have a minimum of two years of successful teaching in early childhood education, early intervention, early childhood special education or inclusive education. Must have demonstrated experience with assessment, curriculum, and instruction of young children. Must provide evidence of scholarly productivity.
Preferred Qualifications: Preferred qualifications include experience/expertise in multiple aspects of early childhood inclusive education with preference given to those with a background working with a range of students with or without disabilities and their families as well as across age groups (i.e., infant-toddler, preschool, or grades K-3). Desirable candidates will also have demonstrated experiences and skills regarding field supervision, graduate-level teaching, face-to-face and online teaching, accreditation, evidence of distinguished teaching, scholarly publications, and /or external grant writing experience. Experience with and commitment to working with ethnically, culturally, and linguistically diverse populations from a variety of family systems and economic backgrounds.
About University of Nebraska at Kearney
The University of Nebraska at Kearney, serving over 6,000 students, is one of four University of Nebraska campuses. Established in 1905, the University has a tradition of emphasis in scholarly teaching at the undergraduate and graduate levels in a variety of disciplines. Kearney, a progressive city of over 33,000, is the educational, medical, cultural, commercial, and agricultural center of a large mid-state area. http://www.unk.edu/. The University of Nebraska at Kearney is responsive to University issues which support a diverse work and academic environment. The University of Nebraska at Kearney does not discriminate based on race, color, ethnicity, national origin, sex, pregnancy, sexual orientation, gender identity, religion, disability, age, genetic information, veteran status, marital status, and/or political affiliation in its programs, activities, or employment. This policy is applicable to all University administered programs including educational programs, financial aid, admission policies and employment policies. UNK is an Affirmative Action Equal Opportunity employer. Veterans and persons with disabilities encouraged to apply. The University affirms a policy of equal
...
educational and employment opportunities, affirmative action in employment and nondiscrimination in providing services to the public. University employees, students and others associated with the University who have not received the benefits of these policies, are encouraged to contact the Chief Compliance Officer/ADA Coordinator. For a copy of the University of Nebraska at Kearney's Annual Security Report, you may contact the Office of Police and Parking Services or visit the website: http://www.unk.edu/annual_security_report
Show more
Show less
Connections working at University of Nebraska at Kearney
https://careerforum.naeyc.org/jobs/18064425/assistant-or-associate-professor-of-early-childhood-education-teacher-education
Loading. Please wait.
Powered By