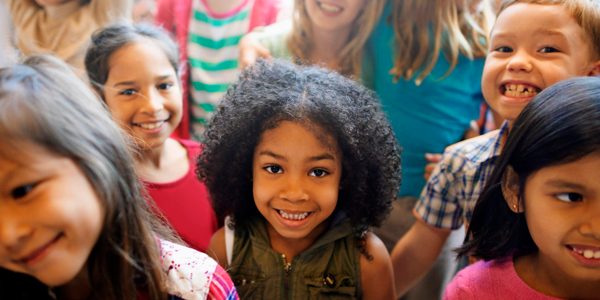 You are here
Job Seekers, Welcome to NAEYC Early Childhood Career Center
Use this area to filter your search results. Each filter option allows for multiple selections.
Director of Early Childhood Education
Foundations Early Learning and Family Center
Details
Posted: 13-Jan-23
Location: Birmingham, Alabama
Type: Full Time
Salary: $50,000-$90,000
Categories:
Program Administration
Salary Details:
Competitive salary and benefits are based on education and experience
Preferred Education:
Masters
Foundations Early Learning and Family Center is a Christ-centered, non-profit, high-quality learning center for preschool children and their families. Located in the heart of an under-resourced community, our mission is to partner with parents to help them prepare their children for success in school. We combine the best known practices in early childhood education and prevention with the love and grace of the gospel. 
Foundations is seeking a Director of Early Childhood Education. This position will act as the Head of School for the preschool and be responsible for program administration, program assessment and reporting, community partnerships, and spiritual leadership within the mission and vision of Foundations. A detailed job description is available upon request.
Preferred Applicant Qualifications
Spiritual Development
Have a heart to run Foundations as a ministry to parents and children, being willing and able to facilitate programming designed to draw families to the Lord and to grow them in the Lord
Interpersonal Skills
Have a heart of sincere love for the community, families, children, faculty, board of directors, volunteers, and donors
Act as a peacemaker following Biblical guidelines for conflict resolution and ensure staff does the same
Be able to work effectively with the board of directors, staff, families and the community
Ministry Experience
Be able to conduct all responsibilities within best practices for serving in a culturally diverse, under-resourced community
Be a skilled advocate in articulating a deep understanding of a Biblically informed philosophy of Christian preschool education in underserved communities
Be able to educate and train staff about best practices for implementing Foundations' mission and vision
General Administrative Abilities
Be willing and able to complete all job requirements within the mission, vision, philosophy, values and policies set out by the board of directors
Have experience working effectively with others as a team to achieve goals
Have excellent written and verbal communication skills
Be an individual who is highly organized, self-motivated, attentive to detail, and able to prioritize tasks
Be able to develop personal and programmatic goals for the ministry
Be able to measure, assess, report and modify the program based on measured results
Have experience participating in funding and development activities
Have knowledge and skills regarding fiscal oversight
Have excellent computer skills and knowledge of relevant software
Be flexible and adaptable, and able to assess and solve issues that arise within the mission and vision for the ministry
Preferred Education and Experience
Earned Master's degree from an accredited college/university or equivalent work experience
Experience as a Christian preschool administrator
Experience as a Christian preschool teacher
Experience serving in underserved communities
Extensive knowledge about current practices regarding development during the first 5 years, early intervention and education and its long-term effects
About Foundations Early Learning and Family Center
Foundations Early Learning and Family Center Christian, Non-Profit Birmingham, Alabama
Connections working at Foundations Early Learning and Family Center
https://careerforum.naeyc.org/jobs/18048150/director-of-early-childhood-education
Loading. Please wait.
Powered By