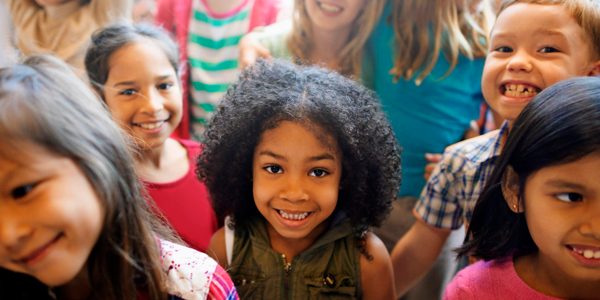 You are here
Job Seekers, Welcome to NAEYC Early Childhood Career Center
Use this area to filter your search results. Each filter option allows for multiple selections.
Details
Posted: 12-Jan-23
Location: San Francisco, California
Type: Full Time
Salary: $60,500 - $136,900
Categories:
Teaching, 0-5
Required Education:
4 Year Degree
Head Preschool Teacher
Starts August 7, 2023, M-F 8:00 am - 4:00 pm (100% FTE position)
Salary Range $60,500 - $136,900 depending upon experience + education
We seek a team member who is:
? A passionate, compassionate + energetic guide for students
? A designer of engaging learning experiences for whole and small groups as well as individual children
? Adept at creating + delivering social-emotional instruction
? Experienced guide of student behavior with patience + support
? A facilitator of safe, joyful classroom + outdoor activities
? Proficient in developmentally-appropriate assessment
? Skilled at collaborating and guiding a teaching assistant team
? A culturally competent, engaged community member
? An excellent communicator with parenting adults + colleagues
? Encouraging with a positive attitude with students + colleagues
? Full of initiative
Requirements:
Inspiring, student-centered educator with
? Bachelor's or advanced degree in Early Childhood Education (or similar field of study)
? Minimum of 12 ECE credits
? 5 years classroom experience
? Knowledge of developmental stages of 3-6 year old children
? Montessori, Reggio Emilia, or inquiry-based training
? Ability to react quickly to the needs of children; lift + assist students (up to 40 lbs); lift +move classroom equipment (up to 20 lbs); + perform essential functions in the classroom.
? Eagerness to implement learning experiences based on the SFS Mission and Educational Philosophy.
Please send your application to
[email protected]
in a single document (PDF) including
1. Letter of Interest
2. Resume
3. Educational Philosophy
4. Two References
We are committed to increasing staff diversity, both to reflect the high value SFS places on multicultural understanding + for the direct benefit of each student
About The San Francisco School
Overview of School The San Francisco School is an independent school, pre-K through eighth grade, with a commitment to an inclusive community. Suitably characterized by one parent as an "urban school with a village atmosphere," The School embraces San Francisco's ethnic, cultural, and economic diversity. Our progressive approach to education encourages children to develop self-reliance, solid academic skills, creativity, and a commitment to social justice. Students learn to think like disciplinarians in a field, consider big and central ideas, and can find and develop their own passions. They graduate academically prepared, inquisitive, courageous, and eager for the challenges ahead.
Connections working at The San Francisco School
https://careerforum.naeyc.org/jobs/18042840/head-preschool-teacher
Loading. Please wait.
Powered By