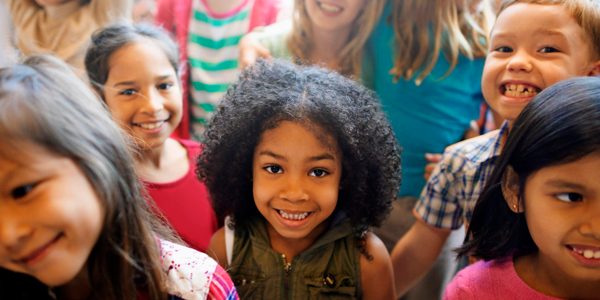 You are here
Job Seekers, Welcome to NAEYC Early Childhood Career Center
Use this area to filter your search results. Each filter option allows for multiple selections.
Details
Posted: 12-Jan-23
Location: Phoenix, Arizona
Type: Full Time
Salary: $65k-$90k based on experience
Categories:
Program Administration
Teaching, 0-5
Teaching, K-3
Required Education:
4 Year Degree
The Education Non-profit Director will report to the School Director and fulfill the following responsibilities: 
Leadership and Management
Partner with the School Director to lead and manage The Family School consistent with the non-profit mission and vision, effectively modeling and sustaining a culture of respect, compassion, and enthusiasm.  
Employ a "whatever it takes" approach to student success.  This includes providing 1:1 support for children as needed.  
Use excellent customer service. Leverages interpersonal skills to ensure everyone feels welcome and safe.
Communicate proactively with staff and provide ongoing support through meetings, observations, and appropriate feedback.
Manage the budget, tuition, and strategic plan for the non-profit.   
Build a strong workplace culture that fosters retention, builds accountability and trust, and inspires the staff to continuously improve their knowledge and skills.
Outreach, Development, and Public Relations
Maintain ongoing relationships with alumni families and cultivates them as an ongoing network of support for the school and the non-profit. 
Represent the school by serving on professional committees and participating in professional non-profit organizations (AANP, Virginia G. Piper Charitable Trust, etc.).
Develop proposals, submit grants, and manage grant awards.
Actively participate in development activities to include fundraising, cultivating donors, and utilizing volunteers.
Update the donor database and use it for mail merge, reporting, etc.
Compliance/Accreditation
Operate the Center in compliance with local, state and national guidelines.
Ensure operational compliance with DHS licensing procedures, including updating student and staff files.
Comply with operational Quality First, CACFP, DES child care subsidies, and EMPOWER requirements.
Keep the school's written health policies and procedures current and aligned with board policy, public health guidance, and accreditation requirements.  
Fulfill all reporting requirements for the Board, auditors, and funders.
Employee Relations Support
Serve as agency liaison to Paychex.  Ensure compliance, update the handbook, monitor clock in/out and submit payroll to bookkeeper
Reimburse expenses and pay weekly contractors/vendors.
Handle all logistics with talent recruitment including advertising openings, screening applicants, and scheduling interviews with hiring manager(s).
Process background checks, fingerprints, TB, food handlers, First aid & CPR for all new talent.
Facility Support
Update and maintain technology platforms to maximize efficiency of operations
Oversee the maintenance, repairs, and improvements of the facilities.  
Manage all inventory, order supplies, and ensure the organization has everything needed to function in accordance with health and safety guidelines.
Serve as the designated Food Service Manager.  
Partner with Board of Directors
Collaborate with the Board of Directors and Executive Committee to ensure strong engagement and governance for the organization.
Work closely with board committees and task forces to advance the current strategic plan and draft a new plan annually.
Recruit Board and committee members from the broader school community for service on Board of Directors and sub-committees.
What Success Looks Like:
A friendly, collegial educational setting in which children, families, staff, and volunteers feel welcome and know their needs will be addressed.
Accountability to nonprofit best practices for legal, ethical, and fiduciary responsibilities.
Financial stability and programmatic integrity.
Streamlined, efficient systems for processing information, retaining records, tracking data and ensuring compliance.
Clean, safe, healthy, well-organized facilities.
Compliance with all federal, state, local, grant and accreditation standards.
A highly effective team in which each partner is accountable for his/her individual responsibilities and takes initiative to assist with collaborative projects.
A healthy organizational culture centered on a common mission and executed through common values.
Inclusion, collaboration and cultural sensitivity are valued competencies at The Family School; therefore, we are in search of a team member who is able to effectively interact with a diverse population at a high level of integrity. We are looking for a Director who shares our values and who will keep the mission of the non-profit at the center of the decision-making processes.
The Family School serves 60 students in 4 classrooms - 2 year olds, 3 year olds, pre Kindergarten, and Kindergarten.  It is accredited by National Association for the Education of Young Children (naeyc) and rated by Quality First as a five star program. The school and administrative office are located at 1127 West McDowell Road in central Phoenix.  To learn more about The Family School, visit https://www.tfsphx.org/ 
Preferred Qualifications:
Bachelor's Degree in Public Administration, Nonprofit Management, Early Childhood Education, Elementary Education, Special Education, Psychology or related field. Master's Degree preferred.
A minimum of five years experience teaching or otherwise supporting children and their families.
A minimum of three years in a supervisory role, mentoring and coaching others
Experience with budgeting and grants management
Government or non-profit administrative experience
Strong organizational skills, including the use of technology for efficiency
Desired Attributes
Familiarity with educational systems and non-profit operations.
Positive contributions to building a strong and collaborative workplace culture.
A commitment to diversity, equity, inclusion, and justice.
Excellent communication skills (listening, speaking, writing).
Responsive to the evolving needs of the school and its constituents.
A personal comfort and orientation to flexibility, adaptation, and continued learning.
Leadership style that encourages and accepts feedback, demonstrates active listening, builds trust among team members, and supports professional development.
About The Family School
The Family School's mission is to prepare a diverse population of young children and their families for success in school and the community by providing the highest quality preschool and kindergarten education and integrated early intervention services.
Connections working at The Family School
https://careerforum.naeyc.org/jobs/18042617/education-non-profit-director
Loading. Please wait.
Powered By