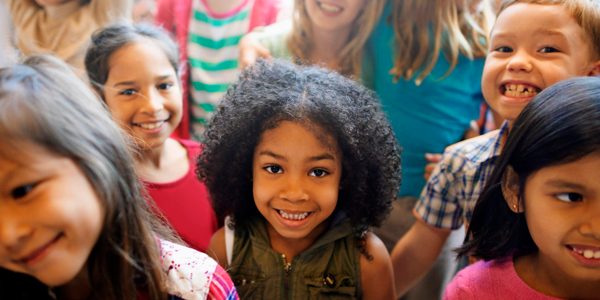 You are here
Job Seekers, Welcome to NAEYC Early Childhood Career Center
Use this area to filter your search results. Each filter option allows for multiple selections.
Tenure-Track, Rank Open Faculty; Elementary/Early Childhood Education
University of North Alabama
Details
Posted: 10-Jan-23
Location: Florence, Alabama
Type: Full Time
Categories:
Teaching, College
Required Education:
Doctorate
The University of North Alabama's College of Education and Human Sciences invites applications for the position of tenure-track, rank open faculty in Elementary/Early Childhood Education within the Department of Teaching, Learning, and Leadership. Salary and rank will be commensurate with the selected candidate's degree and experience. The Education Preparation Program is accredited by the Council for the Accreditation of Educator Preparation and approved by the Alabama State Department of Education.  Appointment will be effective with the Fall 2023 semester.  Review of applications will begin immediately and continue until the position has been filled.  We have two positions open that will be filled from this posting.
Primary duties will include teaching undergraduate and graduate classes in elementary and/or early childhood education; advising and mentoring students; working effectively with students as well as P-6 schools and administrators; providing service to the university and community; active, involved leadership role in college and university committees; and involvement with research activities.
UNA is an equal opportunity employer committed to achieving excellence and strength through diversity. UNA seeks a wide range of applicants for its positions so that one of our core values, ethnic and cultural diversity, will be affirmed. UNA is a smoke-free campus.
We welcome applicants who are committed to working at a university that values diversity, equity, and inclusion for faculty, staff, and students.
Minimum qualifications include: an earned doctorate in elementary education, early childhood education, or a closely-related field from an accredited university is required (ABD will be considered; closely-related field i.e. curriculum and instruction will be considered only if applicant has a minimum of 30 graduate hours in elementary or early childhood education); eligibility to possess teaching credentials in elementary and/or early childhood education is required; recent, successful P-6 experience is required; experience in and/or the ability to deliver online instruction is required; teaching experience at the college or university level is preferred; interest in or experience directing student research is preferred; and experience in the supervision of interns in the p-12 setting is preferred.
To view a complete job description and/or apply for this position, please visit our Online Employment System at http://jobs.una.edu/postings/6721. Applications will only be accepted via this system. Please be prepared to upload a cover letter, resume/CV, and a reference list with contact information for at least three professional/academic references at the time of application. In addition, this level of position requires the submission of a one-page diversity statement, the details of which can be found here.
Official transcripts for the highest degree attained are required of the successful candidate, but unofficial copies will be accepted for the application process. If any of your graduate hours in the relevant teaching discipline are taken from a degree(s) that is not your highest attained, an official transcript of that degree(s) must also be submitted. Electronic copies, if available, of unofficial transcripts may be attached under the attachment headings of Unofficial Transcript 1, Unofficial Transcript 2, etc. Electronic copies of unofficial/official transcripts may also be requested to be sent to [email protected]. If electronic copies of transcripts are unavailable, hard copies must be sent to: Human Resources, One Harrison Plaza, UNA Box 5043, Florence, AL, 35632 or brought to 601 Cramer Way, Room 226. Official transcripts must be sent directly to HR from the issuing school via email or postal mail to be considered official. Transcripts with a designation of "Issued to Student", or with the student name listed as the recipient will not be considered official. Official transcripts will be required of the successful candidate prior to the start date of the appointment, but unofficial copies will be accepted for the application process. If you attended UNA, please click here to fill out an online, electronic transcript request form. Your transcripts will be delivered to HR and we will upload them to your application packet at no charge to you. For questions, please email [email protected] or call 256-765-4291.
About University of North Alabama
UNA is a regional, master's level, state-assisted institution of higher education located in Florence, Alabama and is accredited by the Southern Association of Colleges and Schools. UNA was named one of America's "Great Colleges to Work For in 2013" by the Chronicle of Higher Education, the nation's premier publication for professionals in the academic world. With an enrollment of over 7,500 students, UNA offers undergraduate and graduate degree programs through four academic colleges: arts and sciences; business; education and human sciences; and nursing and health professions. UNA is one of the most picturesque college campuses in Alabama, occupying a 130 acre pedestrian-friendly campus in Florence's historic district. The University's diverse faculty and staff enjoy a competitive salary and benefits package and are supported in their professional and career endeavors through encouraged participation in conferences, research opportunities, and various other types of professional development.
Connections working at University of North Alabama
More Jobs from This Employer
https://careerforum.naeyc.org/jobs/18030740/tenure-track-rank-open-faculty-elementary-early-childhood-education
Loading. Please wait.
Powered By