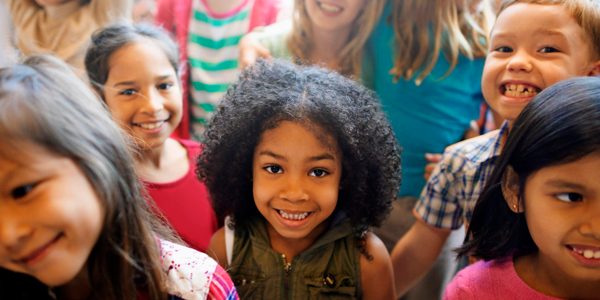 You are here
Job Seekers, Welcome to NAEYC Early Childhood Career Center
Use this area to filter your search results. Each filter option allows for multiple selections.
Smart Learning Teaching Opportunities in South Korea
Aclipse Recruiting
Details
Posted: 23-Nov-22
Location: Seoul, South Korea
Type: Full Time
Salary: $31,000 + Housing Assistance
Categories:
Teaching, 0-5
Teaching, K-3
Salary Details:
* Up to 3.5 million KRW ($2,600 USD) per month depending on background/experience * 50/50 medical insurance & pension contribution * 1month salary bonus upon completion of a 1-year contract * All national holidays off and paid vacation during summer/winter breaks * Pre-developed curriculum and lesson plans utilizing state-of-the-art Smart Boards and VR tech * Small class sizes (8-12 students/class on average) * E2 visa sponsorship * Up to 10 million KRW housing deposit ($7,500 USD)
Required Education:
4 Year Degree
Additional Information:
10 openings available.
Aclipse Recruiting is actively hiring qualified teachers who have experience with young learners (ages 4-6) to teach CREVERSE KIDS' SMART English curriculum at a branch located in Seoul, South Korea. CREVERSE is offering above industry-standard pay and benefits to hire highly qualified and experienced teachers!
ABOUT CREVERSE: 
CREVERSE is an English education service company with premium brands for K-12 students
200+ locations and 1,000 teachers throughout South Korea
Founded in 1998 and publicly traded on Korean Stock Exchange
Technology-led curriculum utilizing tablets, smart monitors, and other Ed Tech
REQUIREMENTS:
Citizenship from the US, the UK, Canada, Ireland, Australia, South Africa, or New Zealand

(

10 years of education in one of these countries minimum- must include high school and university)

1-2 years of experience teaching students aged 4-6 years old

Bachelor's degree from an accredited university

in Early Childhood Development highly preferred

Commitment to a one-year contract

Provide a clear national background check from country of citizenship

Passion for education and compassion for young learners!
About Aclipse Recruiting
Our goal at Aclipse is to help motivated and adventurous university graduates experience living and working abroad. We offer free job placement to candidates. Our recruiters have taught English abroad and have the knowledge to help guide your decision-making process. Read our teacher blogs to hear first-hand about what it is like to live and teach in Asia at https://blog.aclipse.net/teach-in-korea.We can also put you directly in touch with a current teacher! Check us out at www.aclipse.net to read more about our teaching opportunities. You can also find us on Facebook, Twitter, Instagram, YouTube and LinkedIn.
Connections working at Aclipse Recruiting
https://careerforum.naeyc.org/jobs/17815666/smart-learning-teaching-opportunities-in-south-korea
Loading. Please wait.
Powered By